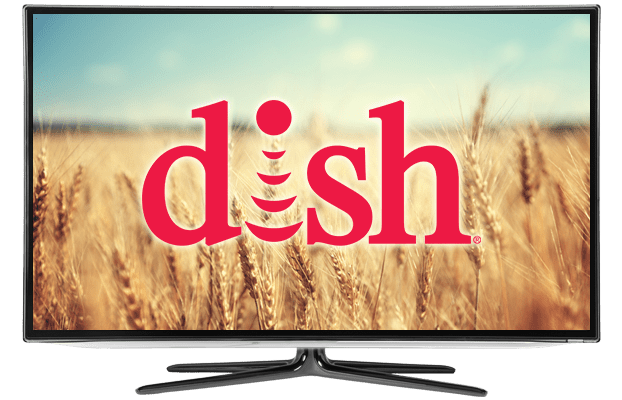 DISH Cable TV Packages
Get all the cable channels you love with TV packages from DISH. Start with America's Top 120's 190 popular channels, or get more sports and movies with America's Top 200 or America's Top 250. Enjoy everything from AMC and A&E to VH1 and WE tv, plus hundreds of channels in between! Pair great TV packages with the best DVR technology and great picture quality, for whole home entertainment your entire family will love.
Find your perfect TV package, starting at just $49.99 per month
Add on premium channels for even more movies and sports
Get HD free for life, plus 4K capabilities with a free Hopper upgrade
Compare Cable TV Packages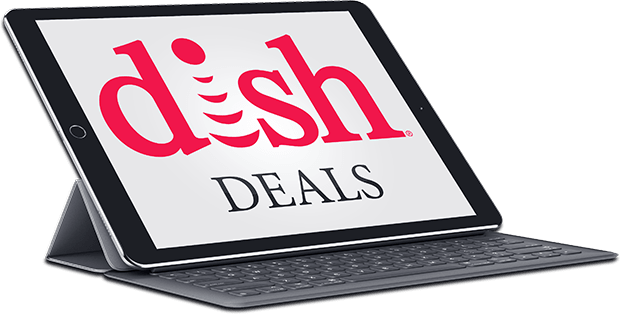 Cable TV Deals from DISH
DISH offers great deals, starting with free installation in up to six rooms and a 2 year price lock guarantee! Get crystal-clear channels with free HD for life and 4K compatibility. Watch free local channels and regional sports networks for primetime TV, local and national news, and the on-field action you want to see. Upgrade to the complimentary Hopper 3 HD DVR and take live TV everywhere with DISH Anywhere.
TV For Every Location
DISH delivers HD cable channels, plus 4K capabilities, no matter where you live. Don't let your new neighborhood or rural home limit your entertainment options! Plus, with the Hopper 3 DVR, you can watch TV in up to 7 rooms at a time. Your whole family will love keeping up with primetime TV in the living room, watching game highlights in the basement and enjoying Netflix in the bedroom.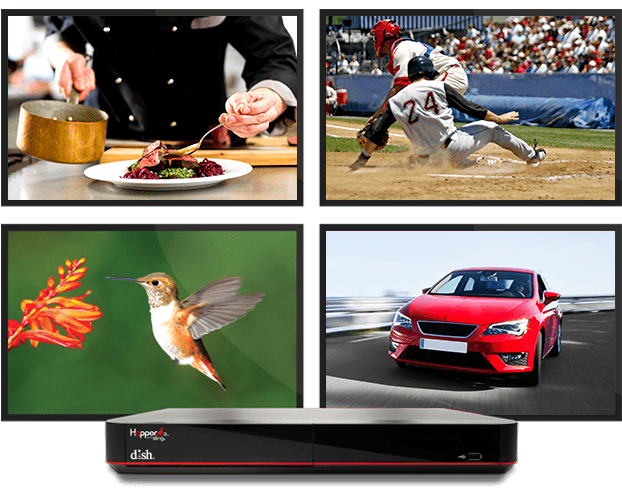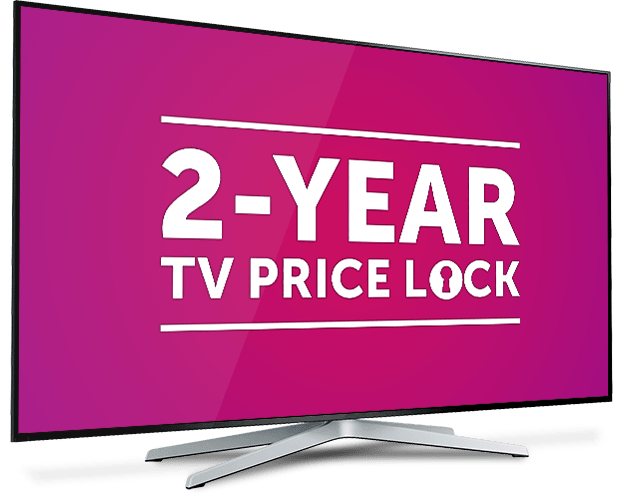 The Channels You Love For Less
Choose the cable provider with all of your favorite channels for the best entertainment value. DISH offers packages from 190 to 320 channels, starting at just $49.99 per month with a great variety of entertainment, local channels and news. Plus, add on premium channel packages from HBO, STARZ, NFL and more for movies, sports and the best TV shows.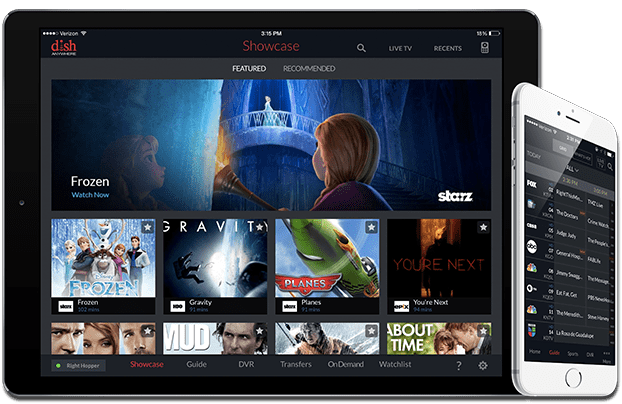 Entertainment That Goes With You
Take everything your cable company has to offer with you! Use the DISH Anywhere app on your iOS, Android or Kindle device to watch live TV, your DVR recordings and On Demand videos. You can also watch on your laptop or desktop computer with the DISH Anywhere website. All this and more is included when you choose DISH as your cable provider.
Get Affordable TV from DISH
Choose from value-packed TV options from your cable company! Get the budget-friendly America's Top 120, family-favorite America's 120 Plus, sports-packed America's Top 200 or the movie lover's dream: America's Top 250. Packages start at just $49.99 per month, or upgrade to the 190+ channels of America's 120 Plus for only $54.99 per month. Take advantage of great offers to uncover the full value of DISH.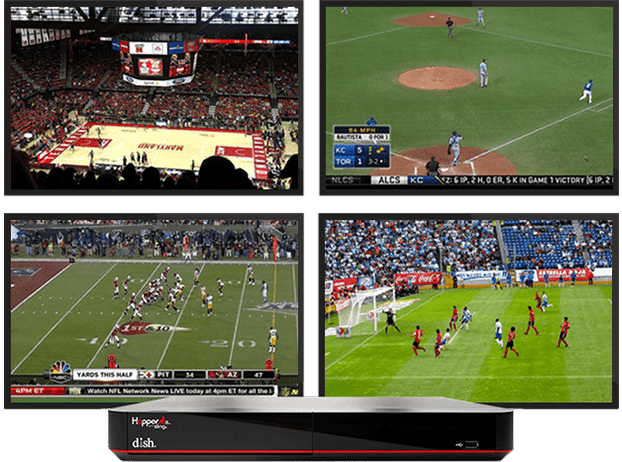 The Best Primetime TV, Anytime
Forget to record your favorite primetime TV show again? Don't worry, Primetime Anytime has you covered. The Hopper automatically records ABC, NBC, CBS and FOX each night. Thanks to AutoHop, shows recorded with Primetime Anytime are commercial-free starting the day after they air! Watch episodes anytime in the next 8 days. If you want to save a recording for later, just send it to your Hopper's hard drive.
Watch Cable TV in High Definition
With DISH, HD is always included free for life, saving you money every month. Hundreds of channels are available in crystal-clear high definition, including A&E, beIN SPORTS, DIY, MSNBC, truTV and Z Living. DISH also delivers On Demand movies and special programming in 4K!
Enjoy your favorite cable channels in HD for free
Watch special presentations of popular shows and events in 4K
Store up to 500 hours of HD content on your Hopper 3's hard drive
Industry-Leading Technology
The Hopper 3 HD DVR is packed with features for every TV lover. Watch TV in up to 7 rooms and record as many as 16 channels at once. Store 500 hours of HD recordings on your Hopper with 2 TB of memory. Primetime Anytime records ABC, CBS, FOX and NBC using just one tuner and no storage space on your DVR, then automatically skips commercials with Autohop.
Watch and search Netflix in any room, right from your Hopper
Skip commercials automatically with Autohop and Primetime Anytime
Listen wirelessly with Bluetooth compatibility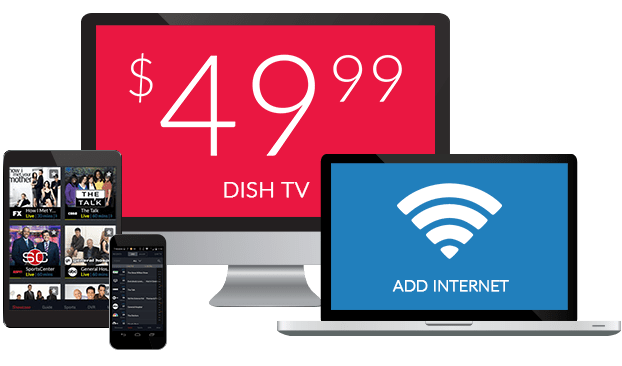 Save with Cable and Internet Packages
Stay connected with internet from leading cable companies! Choose the internet plan that works for you, with cable, DSL, fiber and satellite options. Affordable high speed internet is available, with packages starting at just $14.95 per month in select markets.
Choose internet from a DSL, fiber, satellite or cable provider
Get high speed internet for as low as $14.95 per month
Pair DISH TV with dishNET internet and save $10 per month
Cable TV Frequently Asked Questions
What is Cable TV?
Cable TV delivers local and specialized channels to homes via a coaxial or fiber-optic cable. Viewers enjoy a mix of news, entertainment, sports and movie channels, with many in HD. Internet services are also available using this method.
How to watch Cable TV on PC
Enjoy your cable channels on-the-go using your smartphone, tablet or computer. When you have a Sling-enabled Hopper, you can use the DISH Anywhere website or app and watch your channel lineup and DVR recordings from everywhere.
How does Cable TV work?
Get the best entertainment value with cable TV, which includes premium channels that aren't available over-the-air. TV signals are sent to your home using a coaxial or fiber-optic cable. Enjoy channels in HD and the best DVR technology with cable.
Exceptional Customer Experience