What is the Hopper Upgrade from DISH?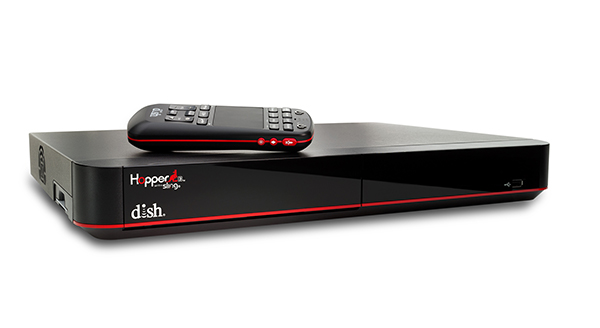 The whole-home Hopper HD DVR system increases the entertainment value of DISH. The ability to record up to 16 shows at once on the Hopper 3 is just the beginning. That's why you can upgrade to the DISH Hopper HD DVR for free with all qualifying packages, including America's Top 120 Plus, DISH Latino packages and more!
Upgrade to the DISH Hopper for Free
Check out all the features of the DISH Hopper 3 HD DVR and you'll see why upgrading to this whole-home entertainment system is a great choice. Plus, with no upgrade cost or fees on the Hopper, there's no reason not to experience all the exciting features the Hopper has to offer.

Enjoy all of the Hopper's Features
Skip commercials in recorded primetime TV with AutoHop. Monitor volume with SRS TruVolume technology. Never lose the remote thanks to the Hopper's technology. Add apps to create a complete entertainment center. Access On Demand and pay-per-view movies. Control the TV and recordings with your phone or tablet, no matter where you are. These are just a few of the incredible features included when you upgrade to the Hopper from DISH.
Family Entertainment from the Hopper
The Hopper 3 HD DVR is perfect for families. With 16 tuners, you can watch and record up to 16 channels, all at the same time. DISH Anywhere and the Hopper let you take live TV and your recorded shows with you no matter where you go, great for long car rides. Parental controls and the ability to see what other TVs in your home are watching make the Hopper a parent's friend when it comes to keeping kids both safe and entertained.