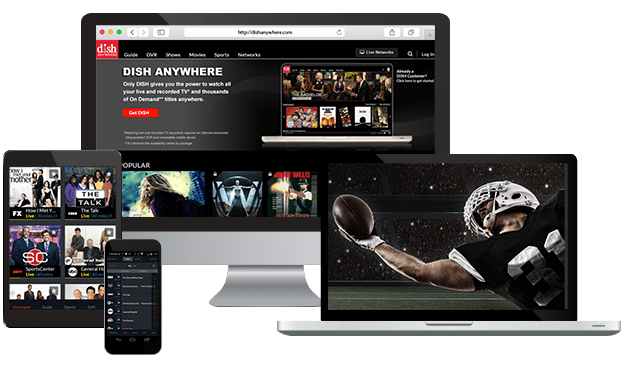 DISH HopperGo
The DISH HopperGO is the perfect travel accessory for road trips, long flights and days on the beach. Transfer shows and movies from your DVR to the ultra-light HopperGO and watch them anywhere using the HopperGO's 64 GB of storage and WiFi signal. At only $99 and no monthly fee, the HopperGO will be your family's new favorite entertainment.
Hold up to 100 hours of content!
Connect up to five devices and save space on your mobile phone.
Creates its own Wi-FI Network with a range up to 40 feet.

Take Your DVR On-The-Go
Take 100 hours of shows and movies from your Hopper with you on the 64 GB hard drive of the HopperGO. Transfer recordings from your Hopper 3 or Hopper with Sling and they're ready for flights, layovers and hotel stays. With the HopperGO, you don't need to use your phone or tablet's storage or data plan when taking your recorded entertainment on-the-go.
Pocket-Sized Entertainment
The HopperGO may be a tiny 2.4 ounces, but it packs powerful features. Connect up to 5 smartphones and tablets using the DISH HopperGO's own WiFi. This signal reaches up to 40 feet, so families across the room or aisle will all be able to watch. The HopperGO's battery can support up to four hours of continuous viewing. If that's not enough power, charge and watch simultaneously using any USB charger.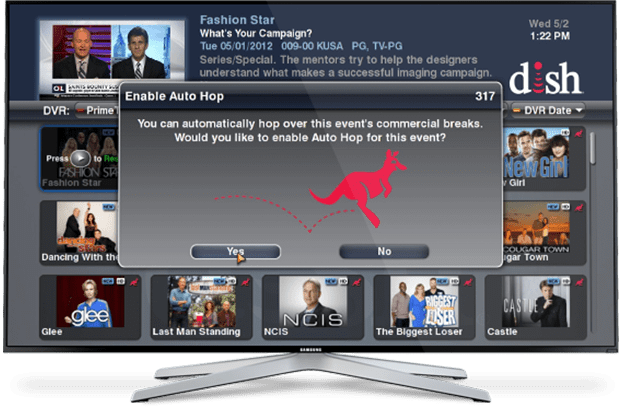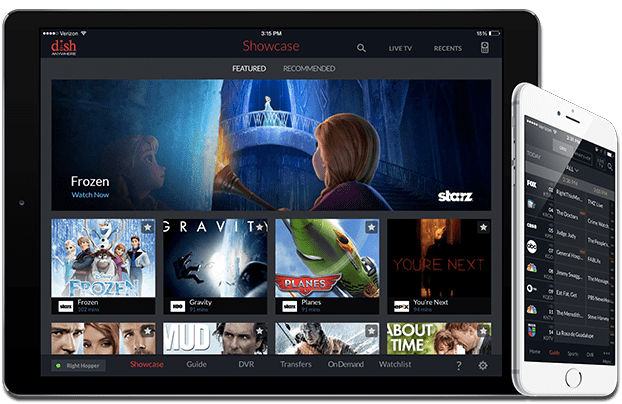 Keep Everyone Entertained
This device streams to five smartphones or tablets over its own WiFi network. Five different devices can watch five different shows, all at the same time, across a range of 40 feet. That means no more arguments over Girl Meets World or Star Wars Rebels, or choosing between Fixer Upper and The Walking Dead. If it's on your HopperGO, you can watch it!
The Cost of HopperGO
This device is an affordable travel accessory, available for a onetime payment of $99 with no monthly fees. HopperGO is a great investment for frequent travelers who struggle with storage space on other devices, hit their mobile data limits or travel to locations without a reliable internet connection. Whether you need in-flight entertainment or want to use downtime in your hotel room to catch up on your favorite shows, DISH's HopperGO is for you.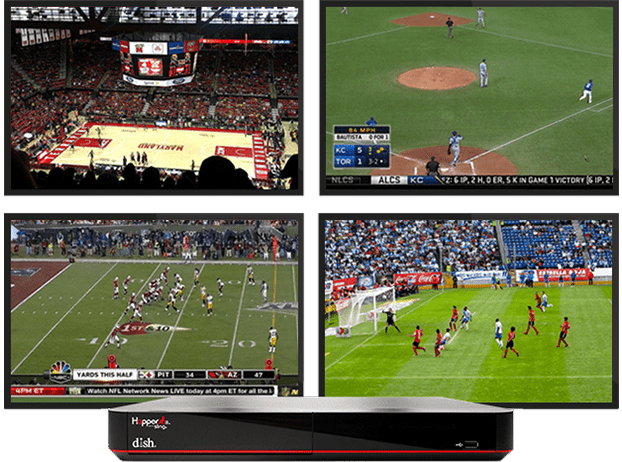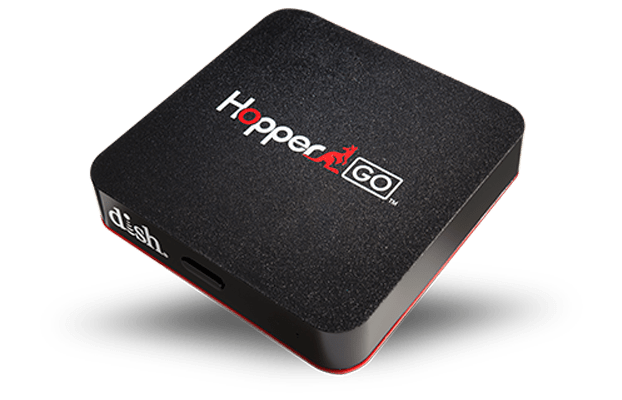 Transferring Shows to the HopperGO
How do you use the HopperGO? Plug the device into the front of your Hopper 3 or Hopper with Sling and choose which recordings you would like to transfer using the DISH Anywhere app. When you're ready to watch, log in to the DISH Anywhere app on your phone or tablet to connect to the HopperGO's WiFi. You can also use the DISH Anywhere app to see how much storage and battery are left on your HopperGO.
Smart Prepare for Mobile
Turn on the Smart Prepare for Mobile setting on your Hopper to speed up transfers from your Hopper 3 or Hopper with Sling to your DISH HopperGO. This setting optimizes your shows and movies for quick downloads and smaller mobile screens. This set-it-and-forget-it feature means that your DVR recordings are already optimized when you're ready to take them on-the-go with your HopperGO or other mobile device.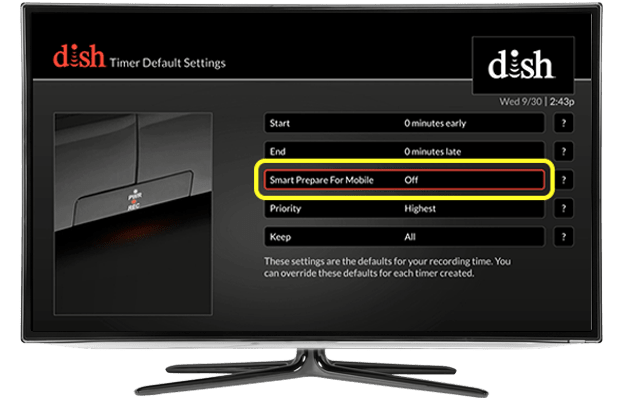 Add HopperGo to Any DISH TV Packages
DISH HopperGo Frequently Asked Questions:
What is HopperGO?
HopperGO is an external hard drive that lets you take your Hopper recordings on-the-go without using your phone's data or storage. The HopperGO's WiFi signal shares recordings with up to five authenticated devices using the DISH Anywhere app.
How Much is HopperGO?
The HopperGO costs $99 upfront with no monthly fees. For frequent fliers, road-tripping families and on-the-go business travelers, entertainment is always available with HopperGO. With its own WiFi and 4 hour battery life, this device is a worthy investment.
How to Use HopperGO
1. Use the Hopper's USB port to plug in HopperGO
2. Transfer files you want to watch using DISH Anywhere
3. Watch using the DISH Anywhere app and HopperGO's WiFi
4. Monitor storage and battery life with the DISH Anywhere app