DISH vs Buckeye Cable
Do you live in an area serviced by Buckeye Cable? Choosing your TV provider can be difficult, with both cable and satellite options to choose from. This DISH Network and Buckeye Cable comparison covers important aspects of each provider, including package options, pricing and technology.
It's time to consider DISH as your TV provider! You'll get top-notch customer service, free installation and 99.9% signal reliability. DISH TV customers can also save more than $150 over Buckeye Cable in 2 years!
| See for Yourself! | | |
| --- | --- | --- |
| Lowest Package Prices |    |    |
| Best Technology |    |    |
| Best Promotional Offers |    |    |
| Best Customer Service |    |    |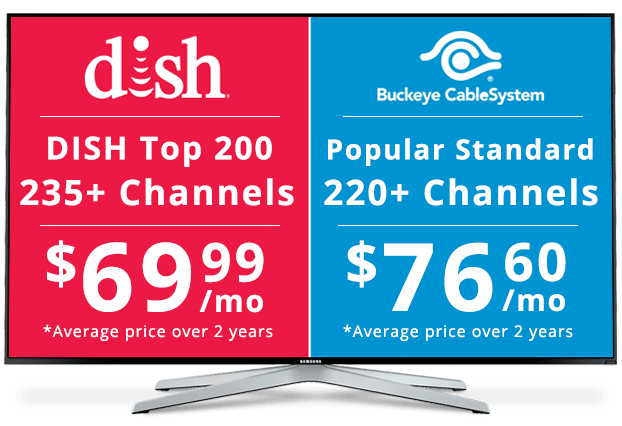 DISH vs Buckeye Cable: Channel Packages
With DISH's America Top 200, enjoy more than 240 channels, all for less than Buckeye's Popular Standard plan. DISH offers customers a 2 year price lock guarantee and free installation as soon as tomorrow (where available), saving you hundreds! Buckeye's pricing increases after 12 months, which means you could save more than $150 in two years over Buckeye Cable when you choose DISH as your TV provider.
*Advertised price requires credit qualification and eAutoPay. Upfront activation and/or receiver upgrade fees may apply based on credit qualification.
DISH vs Buckeye Cable: Best Technology
DISH Network's Hopper 3 HD DVR leads the industry in innovation. Record up to 16 channels at a time, for zero conflicts! Primetime TV from ABC, NBC, CBS and FOX is automatically recorded, and you save time with instantly skipped commercials thanks to Autohop. Save hundreds of hours of your favorite shows, movies and events on Hopper's 2 TB hard drive.
The Sling technology included in your Hopper 3 lets you watch your entire channel lineup and DVR recordings on your phone, tablet or laptop with DISH Anywhere. Download the app for iOS and Android for TV no matter where you go. Plus, use your phone as a remote and set your DVR, even if you're not at home.
| DVR Technology | | |
| --- | --- | --- |
| Shows Recorded at Once | 16 | 6 |
| Instantly Skip Commercials | Yes | No |
| Hours of HD Storage | 500 | 150 |
| Bluetooth Audio | Yes | No |
| Stream Your Entire Lineup | Yes | No |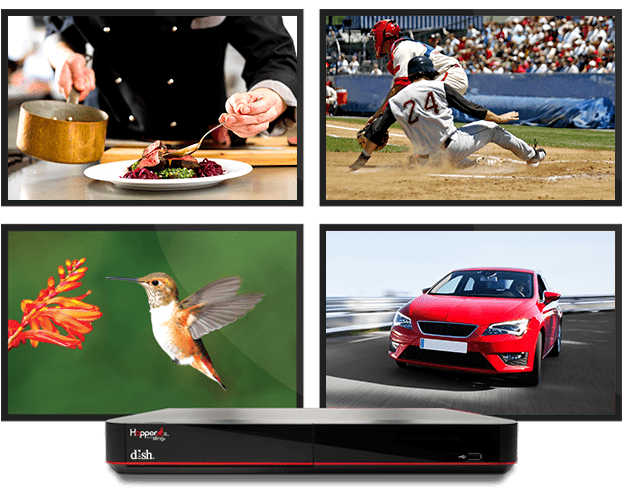 DISH vs Buckeye Cable: Promotional Offers
DISH offers new customers great deals! When you join the DISH family, you'll enjoy these perks and more:
HBO at no cost for 12 months with your qualifying America's Top package*
Free next day installation (where available) in up to six rooms
Complimentary high-quality HD for life
Lock in your package price for 2 years, guaranteed, with DISH
DISH vs Buckeye Cable: Customer Service
Since 2010, DISH has provided award-winning customer service. DISH subscribers enjoy the highest call center and website satisfaction in the industry. Both joining the DISH family and getting customer support are hassle-free! Each month, your statement is easy to follow, thanks to the clearest bill to understand in the industry. Switch to DISH and discover why it's the major TV provider with the lowest customer complain rate!
*Based on the average American Customer Satisfaction Index comparison of major TV providers (2010-2015).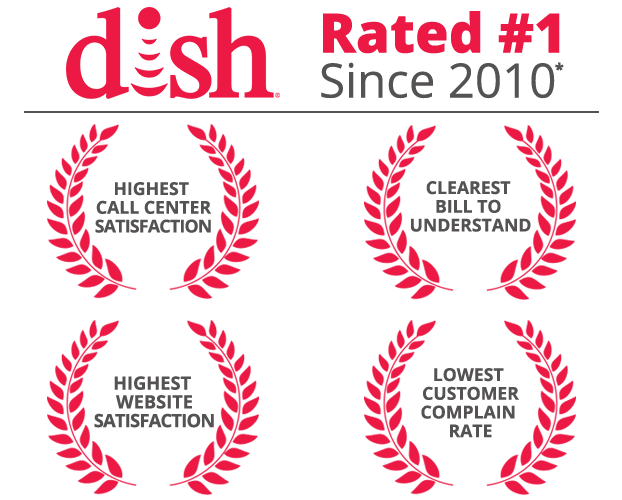 5 Reasons Why DISH Is Better Than Buckeye Cable
Take your entire TV package on-the-go with DISH Anywhere. With the Hopper's Sling technology, you can watch live TV, On Demand video and your DVR recordings everywhere you go. Plus, schedule your DVR right from your phone.
Save big with DISH! Free installation and a 2 year price lock add up, giving you more than $150 of savings in two years over Buckeye Cable. With DISH, you get more for less, with innovative technology and industry-leading technology.
Watch TV shows and movies in 4K with the Hopper! DISH offers On Demand and Netflix programming in 4K right from your Hopper 3. Cable providers like Buckeye can't offer 4K video.
Enjoy free premium, commercial-free channels for 3 months with qualifying DISH TV packages. DISH Network offers HBO, STARZ, Cinemax and more at no extra cost for your first 3 months.*
Upgrade for free to the Hopper 3 HD DVR. Record as many as 16 channels at a time and watch on up to 7 TVs throughout your home. Remote finder, MultiView mode and more make the Hopper 3 a great addition to your home.
DISH vs Buckeye Cable Frequently Asked Questions
Does DISH Network have BTN?
Yes! DISH Network includes Big Ten Network in its America's Top 120 Plus, 200 and 250 channel packages, as well as the America's Everything Pack. These packages also include your local regional sports networks for the Ohio State Buckeye action you love.
Buckeye Cable vs DISH Network
DISH offers customers superior customer service, whole home technology and customer service. Plus, when you choose DISH Network as your TV provider, you can save more than $150 over Buckeye Cable, thanks to DISH's 2 year price lock.
DISH vs Buckeye Picture Quality
DISH offers free HD for life with its TV packages, with more than 200 HD channels available. Unlike cable providers like Buckeye, satellite TV companies like DISH can serve 4K video to their customers.