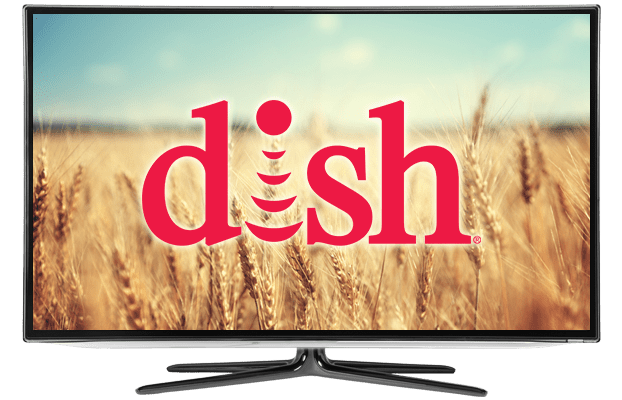 Experience DISH as Your TV Service Provider
When you choose TV service from DISH, you'll enjoy industry-leading technology, popular channels and package options to fit any lifetsyle. Get the most from your TV with free HD for life and 4K capabilities, along with the advanced technology of the Hopper 3 HD DVR. Pick the package that's right for you, from the family-friendly 190 channels of America's Top 120 to the premium channel-filled America's Everything Pack with 315+ channels.
Enjoy everything DISH has to offer for as little as $49.99 per month
Choose from packages with up to 315+ channels
Take Advantage of DISH Deals
DISH is your go-to TV service provider for the most advanced technology in the industry, and it's all included for free! Get complimentary HD for life and upgrade to the Hopper 3 HD DVR with no upfront costs. Enjoy local channels and regional sports networks for no added fee with America's Top 120 and higher. Next day installation of your new DISH TV service is free in up to six rooms in your house (where available).
Rural TV Service from DISH
You can experience all DISH has to offer no matter where you live. Say goodbye to limited over-the-air channels and hello to all your favorite networks. Rural homes can enjoy hundreds of channels, with TV shows, movies and sports. Anyone with a view of the southern sky can watch TV with DISH, including HD channels and 4K video! Bundle TV and satellite internet to keep your home connected, even in remote locations.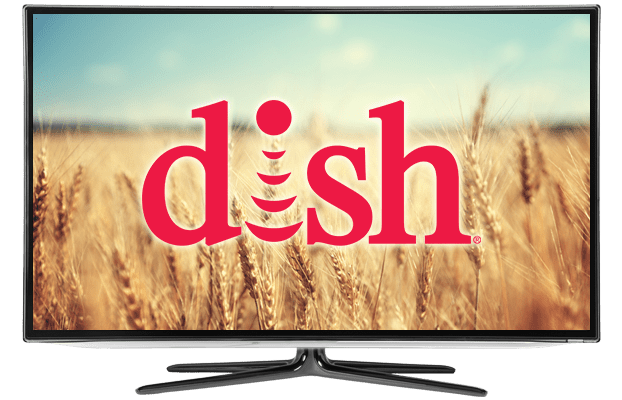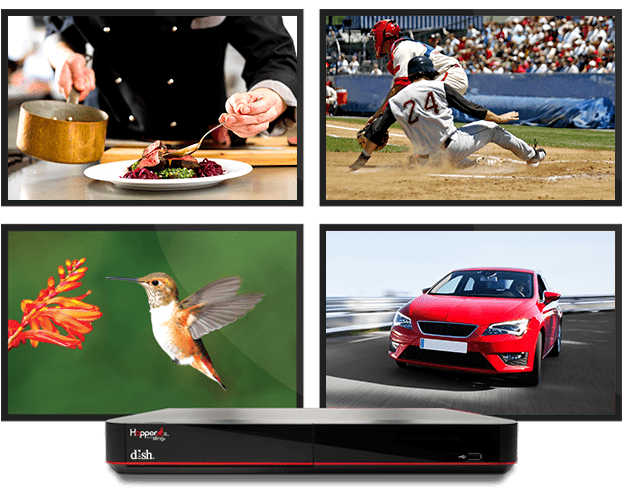 Watch Local News and More
Subscribe to TV service from DISH and local channels are included in your qualifying TV package for free. Watch ABC, CBS, FOX, NBC, PBS and more for local news, national headlines and primetime TV. There's no fee for regional sports networks, so you can watch all the local games you want. You can also enjoy premium channels from HBO, STARZ and more free for three months.*
*After 3 mos., you will be billed $40/mo. for Cinemax, Showtime, Starz and DISH Movie Pack unless you call to cancel.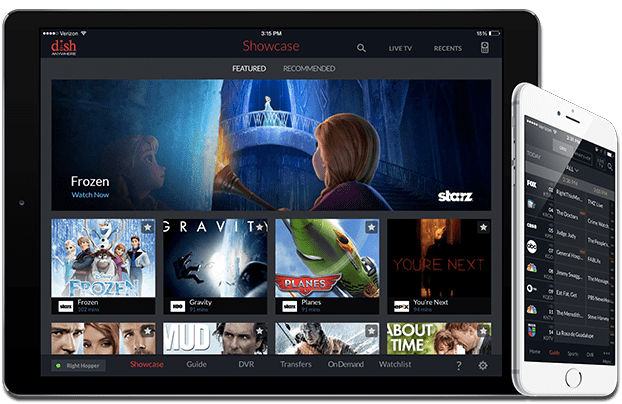 Take Your TV On-The-Go
You don't need to stay home to enjoy your TV service. Download the DISH Anywhere app for your smartphone or tablet and watch TV on-the-go. All the channels you love at home become entertainment during your family road trip or a trip to the doctor. Catch up on DVR recordings while waiting for a flight, or watch On Demand videos anywhere from the train to the beach.
Compare DISH Network TV Packages
Choose the TV package that fits your family's needs. Kids will love Disney Channel, Freeform and Nickelodeon, all available on America's Top 120 Plus. For sports on FS1, ESPN, college channels and professional networks from the MLB, NHL and NFL, choose America's Top 200. America's Top 250 includes over 290 sports, movie and entertainment channels.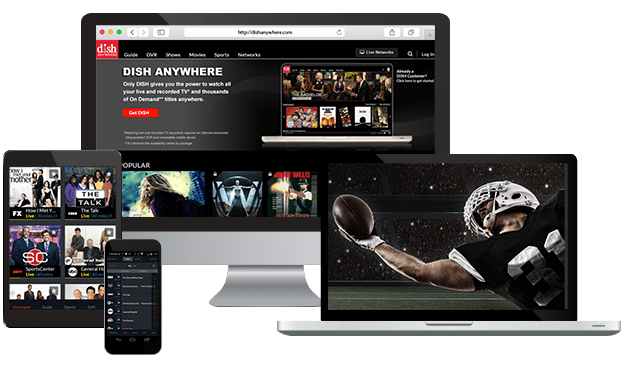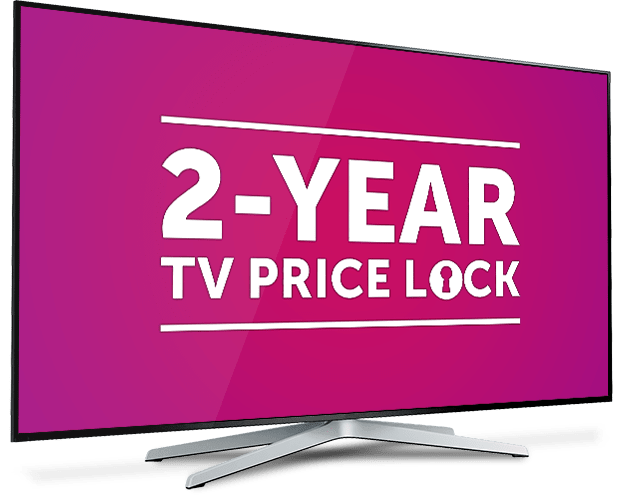 Affordable Packages for Every Family
Balance budget and entertainment with packages ranging from the America's Top 120 to America's Everything. Balance budget and entertainment with America's Top 120; this popular package includes 190 channels with something for everyone, from AMC to HGTV. With any TV package, you can choose a la carte sports and movie channels for a TV package that's just right.
Enjoy Whole Home Entertainment
The Hopper 3 HD DVR upgrades your TV service to whole home entertainment. Add up to six extra TVs with Joeys and watch DISH throughout your home. Live TV, DVR recordings, On Demand content and Netflix are available in any room of your house, thanks to the Hopper. With 16 tuners, you can record up to 16 shows at once for personalized entertainment for the whole family.
Bluetooth capability lets you listen wirelessly
Use the Hopper to contact your TV service provider
Watch Netflix without additional equipment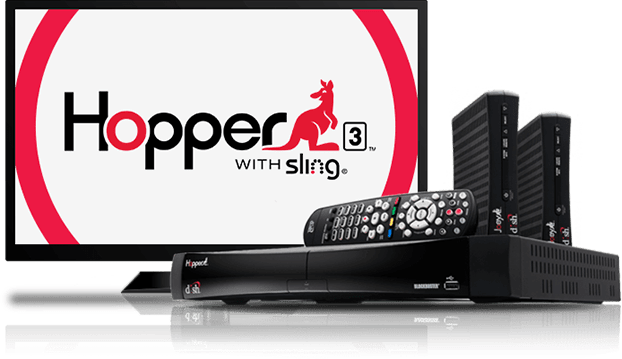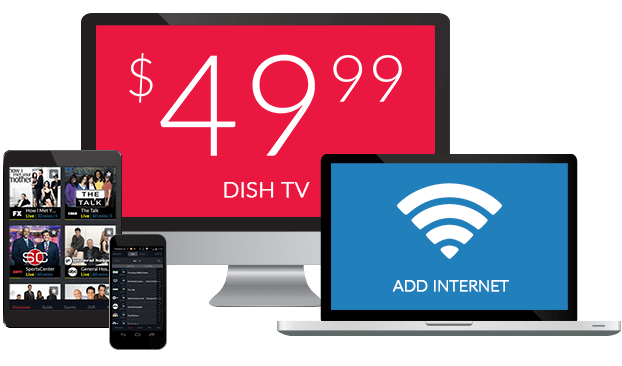 Save a Bundle on TV and Internet
When you combine your TV and internet service, you qualify for savings with DISH. dishNET offers DSL high speed internet at every price point. When you bundle your TV service with dishNET internet, you save $10 per month and gain the convenience of one provider and one monthly bill. Even rural homes can get speeds up to 25 Mbps with satellite internet from HughesNet.
Save $10 per month when you bundle TV and dishNET internet
Internet service starts at just $39.99 per month
Get DSL high speed internet up to 40 Mbps
TV Service Frequently Asked Questions
What Cable Providers are in my Area?
With DISH, you get nationwide access to more than 315 channels from anywhere with a view of the southern sky. If you move, take your dish and receiver with you for continued service, no matter where you live.
What TV Services Can I Get?
DISH provides TV service throughout the country for great entertainment value no matter where you live. Watch local channels, sports, movies and your favorite TV shows, and enjoy DISH Deals, including free installation and a 2 year price lock guarantee.
What TV Service Can I Get in my Area?
You can choose the TV and internet packages that are right for you no matter where you live, thanks to DISH. TV service is available nationwide with DISH, so you don't have to compromise on location or entertainment.
Exceptional Customer Experience