DISH Network

– Get The Leader
In Entertainment Starting At Just:
$69.99/mo*
Order Today
& Receive A
$100 Gift Card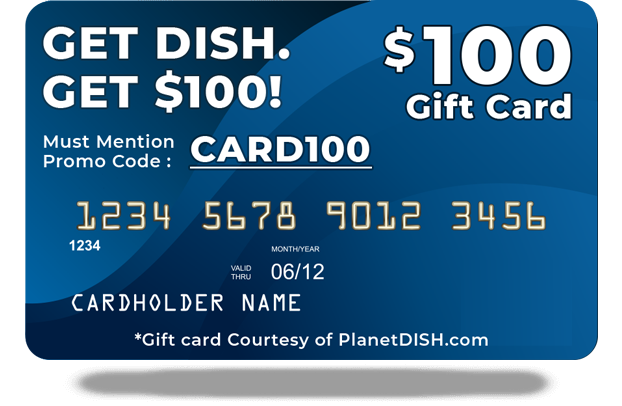 190 Channels (including local & sports)
Free Voice Remote & DVR Included
Includes over 80,000 On Demand Titles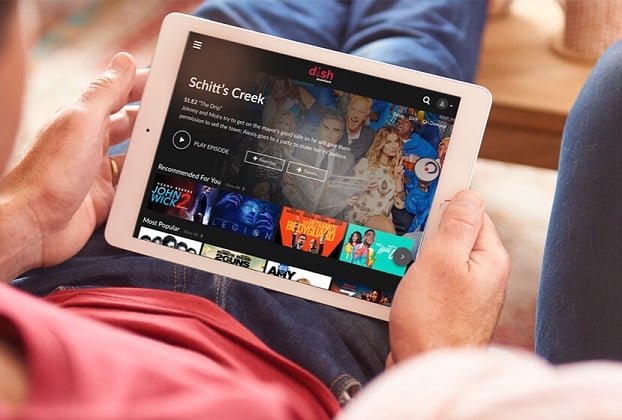 DISH Network – The Leader in Value, Tech, & Entertainment
DISH Network has been tuned into you while creating TV packages and tech that deliver the most value and entertainment in the industry! Choose from a variety of packages starting at just $69.99/month* that include locals, a smart HD DVR, 80,000 on demand titles, a free voice remote, and more!
TV packages with 190+ channels starting at just $69.99/mo.
Lock in your TV bill with a 2 year TV price guarantee
Add High-speed internet for as low as $19.99/mo.
Save More With Limited Time DISH Network Deals
*Teachers offer requires verification within 30 days of account activation to continue receiving monthly movie rental and Heartland Pack at no additional cost.
Save More With DISH Network 2021 Deals
Not only does DISH deliver the best in entertainment, but it also providers unmatched value and offers!
With DISH, you'll receive premium channels like Showtime, STARZ, and the DISH Movie Pack free for 3 months, free HD for life, free installation in up to 6 rooms, a free voice remote, a package price guaranteed for two years and more!
*After 3 months, you will be billed $30/mo. for Showtime, STARZ and DISH Movie Pack unless you call or go online to downgrade.
Add High-Speed Internet to Your DISH TV Package
To provide you with the best internet solution available, no matter your needs, budget, or location we've partnered with the top providers across the nation to make sure all DISH customers stay connected.
High-speed plans start at just $19.99/month, and whether you're looking for cable, fiber, DLS, satellite, or even 4G home internet, we will help you find the fastest and most affordable Internet in your area. We even have high-speed solutions for rural homes!
*Internet not provided by DISH and will be billed separately. Where available.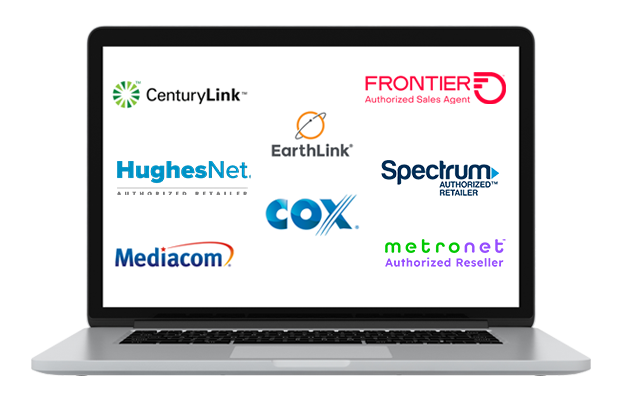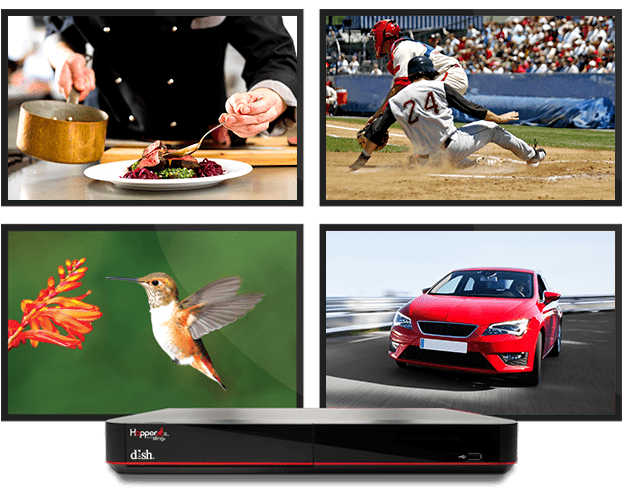 Choose The Perfect TV Package Built For You
DISH Network packages provide the most variety, value, and enterntianemt in the industry! For the best price and large selection of channels, choose America's Top 120 package for just $69.99/month. Looking for more college and regional sports action? The America's Top 120 plus package is loaded with them! Want more movies and choices? Customers love the America's Top 250 package. We'll help you find the perfect package that fits your needs!
Flexible, customizable packages for every budget.
Great channels for sports and movie fanatics.
Get FREE next-day installation! *Up to 6 rooms
Take Your TV Service On-the-go With DISH Anywhere
We know everyone leads busy lifestyles. That's why with DISH you can take your TV on-the-go and have access to live, recorded, and on-demand content on your phone, tablet, computer, and smart devices.
Just download the free DISH Anywhere app from the Apple App Store, Google Play or Amazon Appstore, and you'll be watching TV like you're in the comfort of your own home!
*Watching live and recorded TV anywhere requires an internet-connected Hopper w/Sling or Hopper 3 and compatible mobile device. On Hopper Duo, there is no live TV streaming for DISH Anywhere. On Demand programming depends on package and technology.