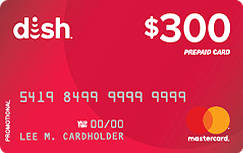 Expiring Soon - Switch to DISH & Get Up to a $300 Gift Card!*
*for qualifying customers
DISH Network

– Get The Leader
In Entertainment Starting At Just:
$79.99/mo*
Switch to DISH
& Get Up to a
$300 Gift Card!
*for qualifying customers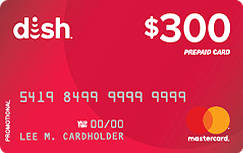 190 Channels (including local & sports)
Free Voice Remote & DVR Included
Includes access to over 80,000 On Demand Titles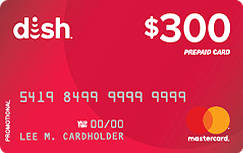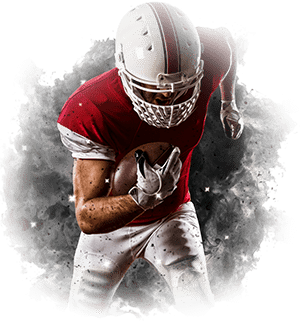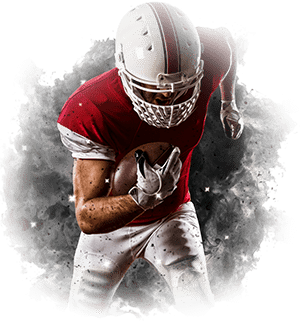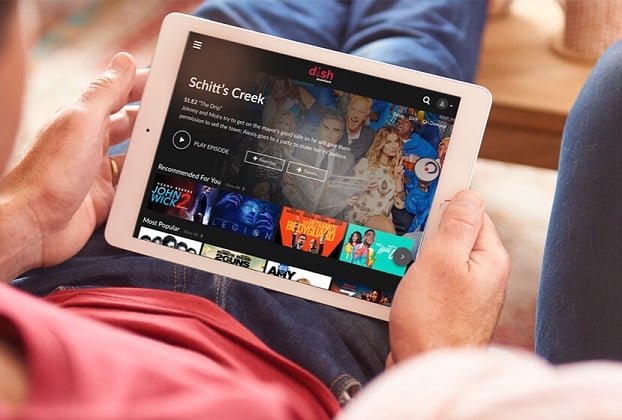 DISH Network – The Leader in Value, Tech, & Entertainment
DISH Network has been tuned into you while creating TV packages and tech that deliver the most value and entertainment in the industry! Choose from a variety of packages starting at just $79.99/month* that include locals, a smart HD DVR, access to 80,000 on demand titles, a free voice remote, and more!
TV packages with 190+ channels starting at just $79.99/mo.
Save big on your TV bill with a 3-Year TV Price Guarantee
Add High-speed internet for as low as $19.99/mo.*
Non-Stop Sports Action Included For A Limited Time!
Built with the sport-lovers in mind, the DISH Multi-Sport Pack offers 15+ action-packed channels that for a limited time are included at no cost when you purchase the America's Top 120 Plus or higher TV package!
Get a front-row seat to live games, 24/7 coverage, and hit sports shows with channels like NFL Network, MLB Network, Big Ten Network, SEC Network, Fox Sports 2, and more. Non-stop sports coverage is just a click away with the Multi-Sport Pack!
*Subscribe to A120+ or above or DishLATINO Max and receive the Multi-Sport Pack at no additional cost. Must sign up by 11/13/23. Programming available through 1/11/24. Games subject to local blackout. Offer subject to change without notice. Offer restrictions apply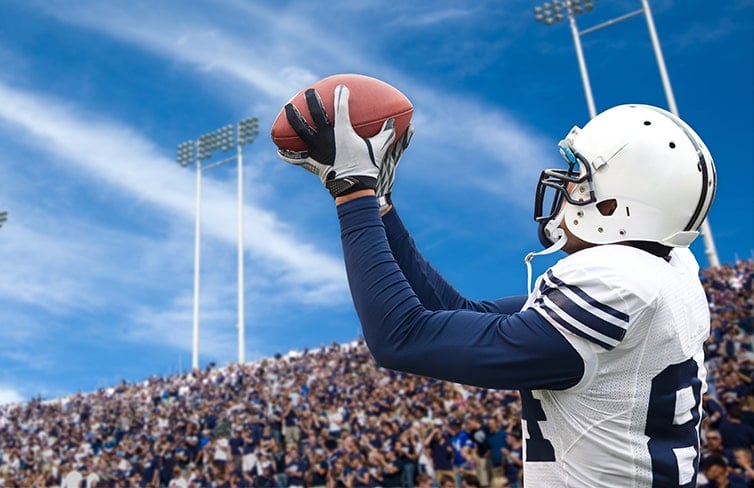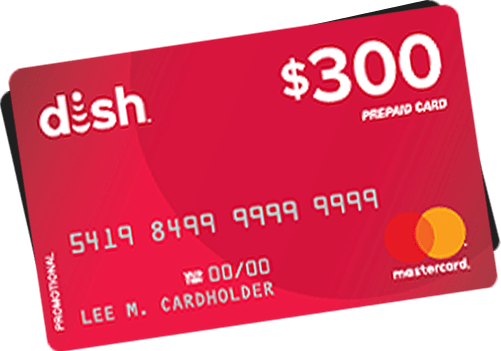 Upgrade to DISH From DirecTV & Get A $300 Mastercard!
Make the switch from DirecTV to DISH today to raise the bar on your TV experience and receive a $300 Mastercard!
When you upgrade to DISH, you can kick surprise price hikes to the curb with a 3-year TV price guarantee with no hidden fees. You'll also be able to take advantage of DISH's industry-leading technology like being able to instantly skip commercials so you can watch more of what you love, and the Hopper 3 DVR that lets you record up to 16 shows at once, with up to 2,000 hours of DVR space.
* Requires offer code DTV2DISH.
A TV price you can rely on – Only from DISH!
DISH knows that commitment shouldn't be one-sided. That's why when you purchase a new TV package, you'll get the same TV price, every year, for 3 years with just a 2-year commitment! Say goodbye to price hikes and enjoy the leader in entertainment.
DISH TV packages are loaded with value and entertainment, and with your families favorite, locals, news, movie channels, and sports channels, everyone will enjoy!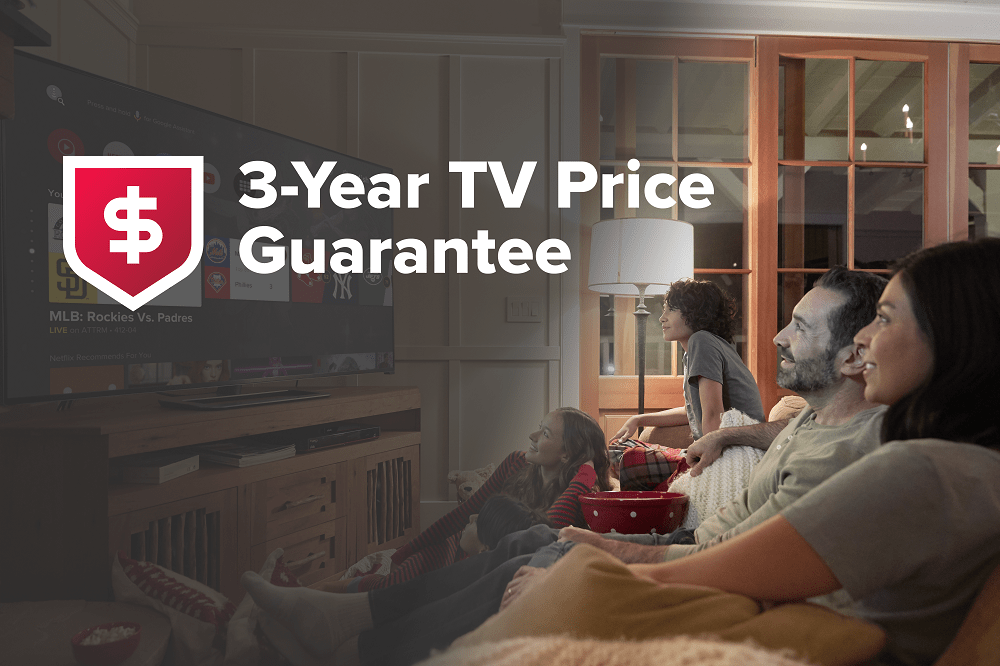 Save More With Limited Time DISH Network Deals
*Teachers offer requires verification within 30 days of account activation to continue receiving monthly movie rental and Heartland Pack at no additional cost.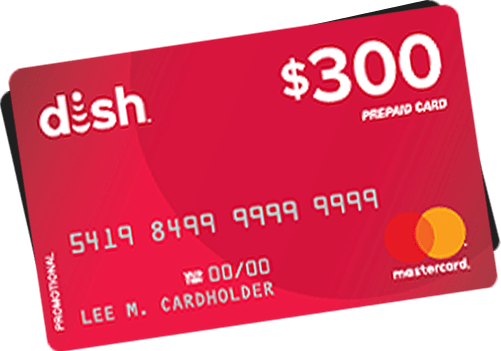 Make the switch today! Upgrade to DISH & Get Up to a $300 Gift Card!**for qualifying customers 1-833-682-2047
Save More With DISH Network 2023 Deals
Not only does DISH deliver the best in entertainment, but it also providers unmatched value and offers!
With DISH, you'll receive premium channels like Showtime, Starz and the DISH Movie Pack free for 3 months, free HD for life, free installation in up to 6 rooms, a free voice remote, a package price guaranteed for three years and more!
*After 3 mos., you will be billed $30/mo. for Showtime, Starz and DISH Movie Pack unless you call or go online to cancel.
Add High-Speed Internet to Your DISH TV Package
To provide you with the best internet solution available, no matter your needs, budget, or location we've partnered with the top providers across the nation to make sure all DISH customers stay connected.
High-speed plans start at just $19.99/month, and whether you're looking for cable, fiber, DLS, satellite, or even 4G home internet, we will help you find the fastest and most affordable Internet in your area. We even have high-speed solutions for rural homes!
*Internet not provided by DISH and will be billed separately. Where available.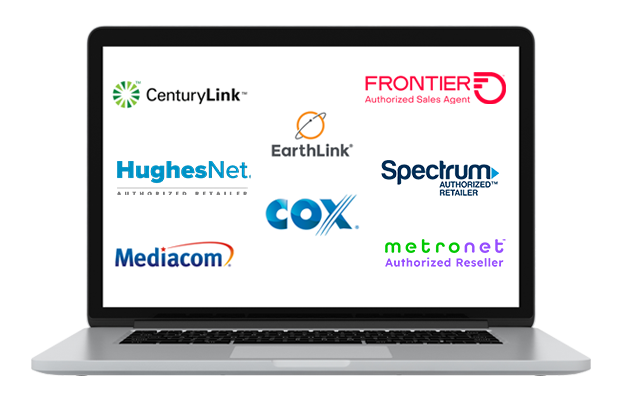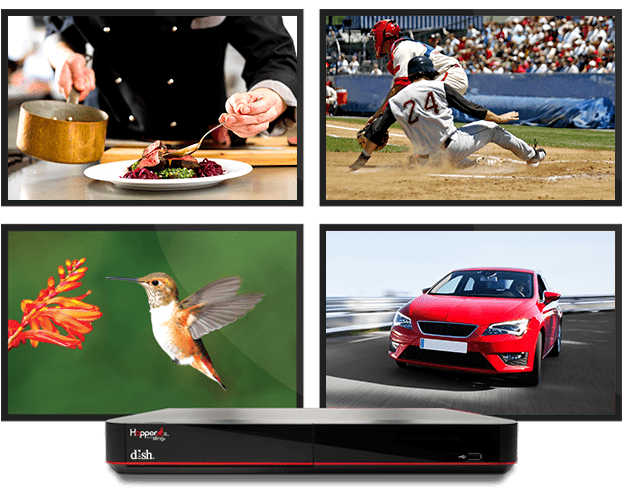 Choose The Perfect TV Package Built For You
DISH Network packages provide the most variety, value, and entertainment in the industry! For the best price and large selection of channels, choose America's Top 120 package for just $79.99/month. Looking for more college sports action? The America's Top 120 plus package is loaded with them! Want more movies and choices? Customers love the America's Top 250 package. We'll help you find the perfect package that fits your needs!
Flexible, customizable packages for every budget.
Great channels for sports and movie fanatics.
Get FREE next-day installation! *Up to 6 rooms
Take Your TV Service On-the-go With DISH Anywhere
We know everyone leads busy lifestyles. That's why with DISH you can take your TV on-the-go and have access to live, recorded, and on-demand content on your phone, tablet, computer, and smart devices.
Just download the free DISH Anywhere app from the Apple App Store, Google Play or Amazon Appstore, and you'll be watching TV like you're in the comfort of your own home!
*Watching live and recorded TV anywhere requires an internet-connected Hopper w/Sling or Hopper 3 and compatible mobile device. On Hopper Duo, there is no live TV streaming for DISH Anywhere. On Demand programming depends on package and technology.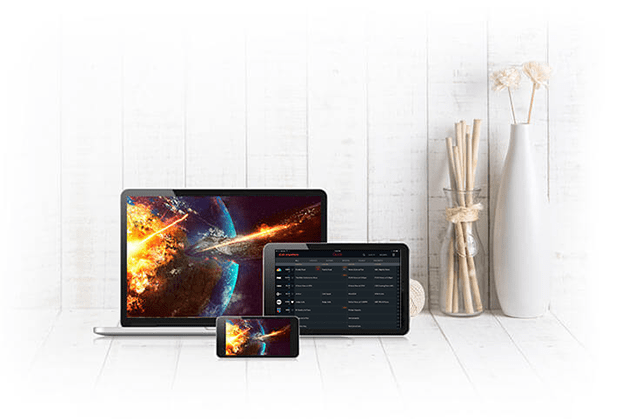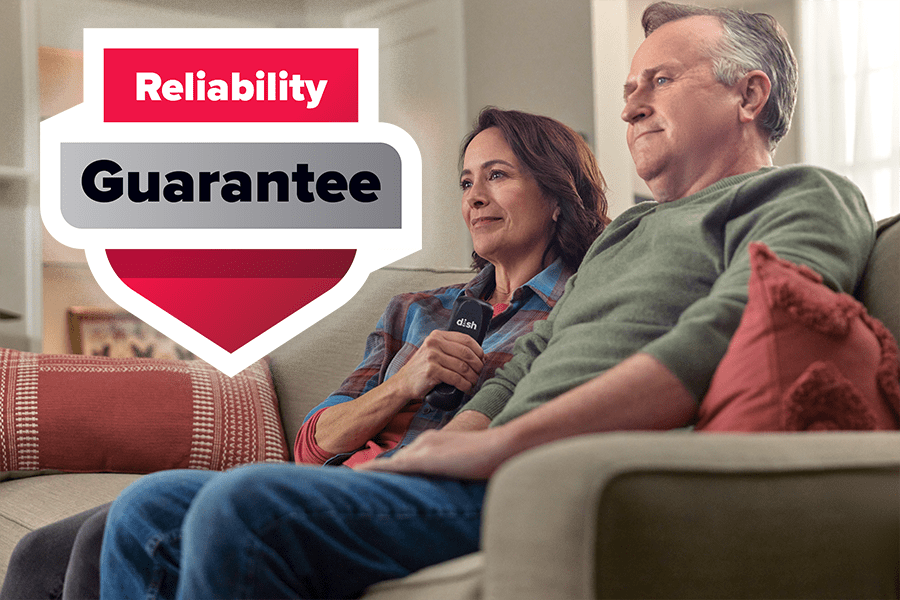 Signal Reliability now backed by our Reliability Guarantee
There's nothing worse than having to worry about your TV signal cutting out during the game-winning football drive, or your favorite show's season finale. But when you choose DISH, our satellite technology is more protected from outages and interruptions than cable providers – meaning you can have a worry-free TV experience.
We're so confident you'll have noninterrupted service, we've launched a reliability guarantee. There's no risk trying DISH – If we don't deliver on the TV you love, we'll make it right!
*To receive credit for time without service, Subscribers must call Customer Service within 72 hours of the signal loss so DISH can verify the outage. Please note, outages covered include weather and/or technical issues. Loss of programming content due to takedowns, No Line of Sight, and/or user error are not covered by the Reliability Guarantee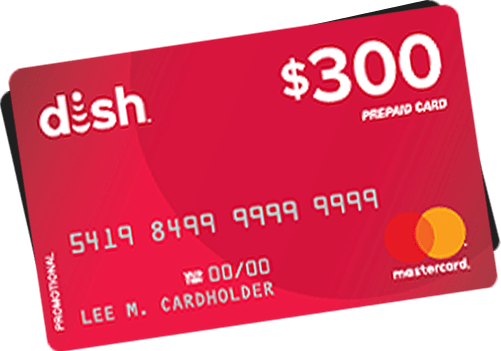 Make the switch today! Upgrade to DISH & Get Up to a $300 Gift Card!**for qualifying customers 1-833-682-2047