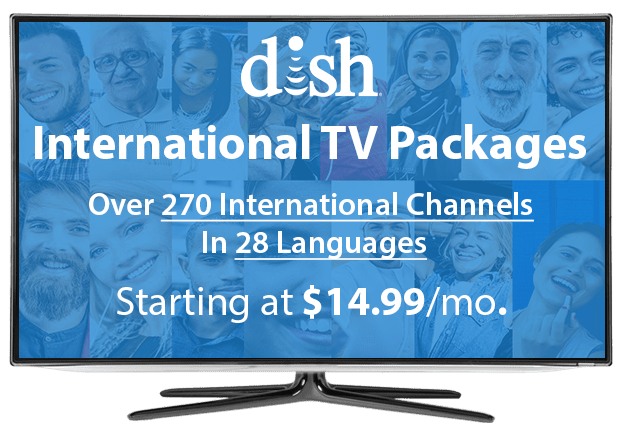 DISH International TV Packages
With DISH, you can enjoy international TV from around the world in 28 languages, with over 270 channels in dozens of package options. To start watching your favorite international TV channels, choose a base TV package in English, DishLATINO package, Chinese Basic or International Basic. Then, add channel packs from India, China, Greece, Brazil and more.
Build your DISH international plan, starting with a base TV package.
Choose from over 270 international channels in 28 languages.
Save $120 when you pair qualifying international and American packages.