DISH Network Greek Packages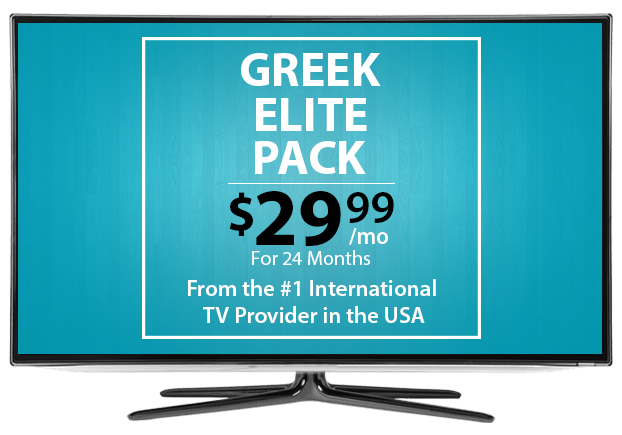 Greek TV Packages as low as –

$14.99/mo.
FREE Installation
Smart HD DVR Included
FREE HD + 4K Channels
Popular Greek Packages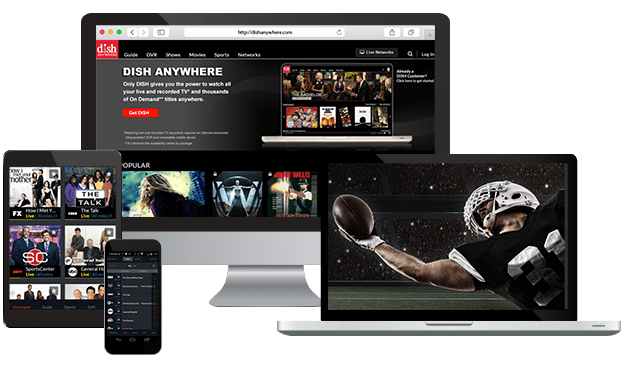 Greek TV Channels From DISH
DISH offers Greek TV from favorites like Antenna Radio and more, with multiple Greek-language add on packs available. You can watch news, sports, comedy, reality TV and serials on DISH's Greek channels. Add the Greek Elite Pack for all your favorites or choose the Antenna Satellite Pack to enjoy a mix of programming. With multiple Greek TV options from DISH, choose the one that fits your family.
Greek Elite Pack – $29.99/mo
Enjoy Greek satellite TV in the USA with DISH's Elite Pack, filled with TV channels and radio broadcast from Greece. Watch news on Alpha Sat and Antenna Satellite. Reality TV, comedy, sports and movies are on channels like Sport Plus, Greek Cinema and more! The Greek Elite Pack also includes Antenna Radio and so you can listen to music and sports. When you add the Greek Elite Pack to an America's Top or DishLATINO package, you'll save $10 per month for 2 years!
| Network Name | DISH Channel | Channel Highlights |
| --- | --- | --- |
| Alpha Sat | Channel 9831 | Alpha News | To Soi Sou | Yperoxa Plasmata |
| Antenna Radio | Channel 9833 | Listen to 97.2 FM directly from Athens |
| Antenna Satellite | Channel 9829 | ΜΠΡΟΥΣΚΟ | Your Face Sounds Familiar | ANT News |
| Greek Cinema | Channel 9832 | O Thisavros Tu Makariti | Oi Dosatzides | O Anemos Tu Misus |
| Sport Plus | Channel 9830 | Ora Ton Protathliton | Veria – Pas Giannina | Classic Zone |
Greek Antenna Satellite Pack – $14.99/mo
The most popular Greek TV is on Antenna Satellite, available from DISH for just $14.99 per month. Watch fun reality TV like So You Think You Can Dance and Your Face Sounds Familiar. There's around-the-clock news, Super League football, serials and comedies all on the Greek Antenna Satellite Pack.
| Network Name | DISH Channel | Channel Highlights |
| --- | --- | --- |
| Antenna Satellite | Channel 9829 | ΜΠΡΟΥΣΚΟ | Your Face Sounds Familiar | ANT News |
Greek Channel Add-On Packs
Personalize your Greek TV package with extra channels from around the world, including Willow Cricket HD, NDTV 24*7, France 24 and more. Enjoy more news, sports and global entertainment at a budget-friendly price with these add-on packs, designed with international families in mind.
International World Package
$500
11 Channels

World News Pack
$500
4 Channels

Willow Cricket HD
$1499
2 Channels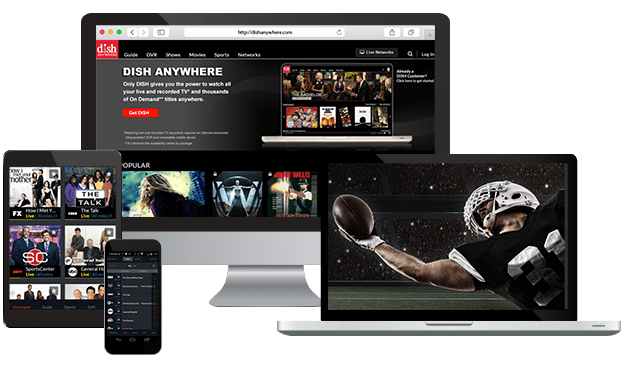 Greek TV With Any DISH TV Package
Watching the best Greek channels is as easy as adding a Greek-language add on pack to any base TV package from DISH. There are numerous options, from America's Top 120 Plus to the International Basic Package. Start enjoying Greek TV for as little as $29.99 per month when you combine the International Basic Package with a subscription to Antenna Satellite from DISH.