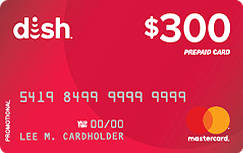 Expiring Soon - Switch to DISH & Get Up to a $300 Gift Card!*
*for qualifying customers
Pay As You Go DISH RV TV Packages: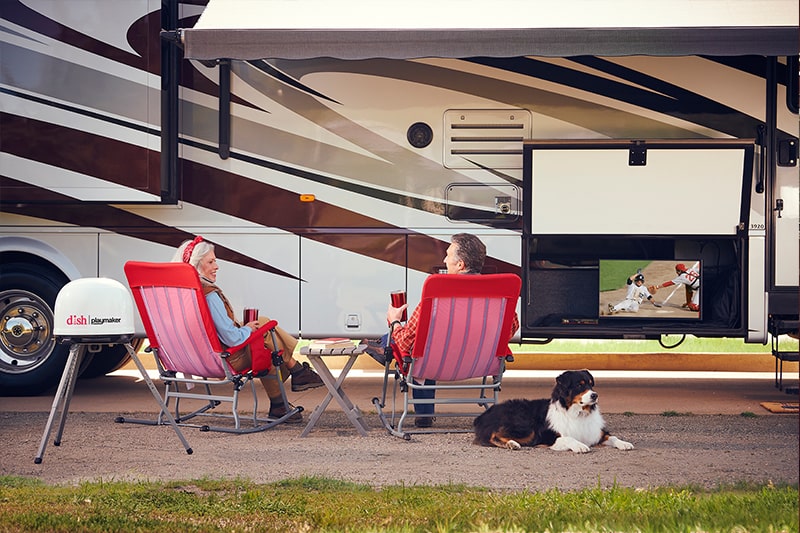 Flexible Satellite TV Packages Built For Outdoor Enthusiasts
Whether you want TV service for road trips, camping, or tailgating, DISH has the perfect satellite package for you! Built with the outdoor lovers' in-mind, packages are Pay-As-You-Go based on 30-day increments so you're not paying for service when you don't need it, and programming starts at just $57.99/month!
Build a skinny bundle package with the Flex Pack or get more channels by going with one of our America's Top Packages. Already have DISH at home? Pay only $7/month for an additional mobile receiver for your RV.
Access Local Channels From Anywhere In the US
Away from home, but still want to watch popular shows and sports on local channels like ABC, CBS, Fox, and NBC? With DISH, you have two great options to watch and record your major networks wherever you go!
OPTION 1: The DISH Over-the-Air (OTA) tuner – Simply connect the DISH Over-the-Air tuner ($59.99) to the DISH Wally to watch, record, and integrate over-the-air channels into the on-screen Program Guide for seamless viewing
OPTION 2: Change Your Service Address – enjoy local channels from the markets you are traveling in by calling DISH and changing your SERVICE address. Simply call 1-800-333-DISH to request this change and provide a physical address. When you change locations with your RV, you can continually change your address for locals.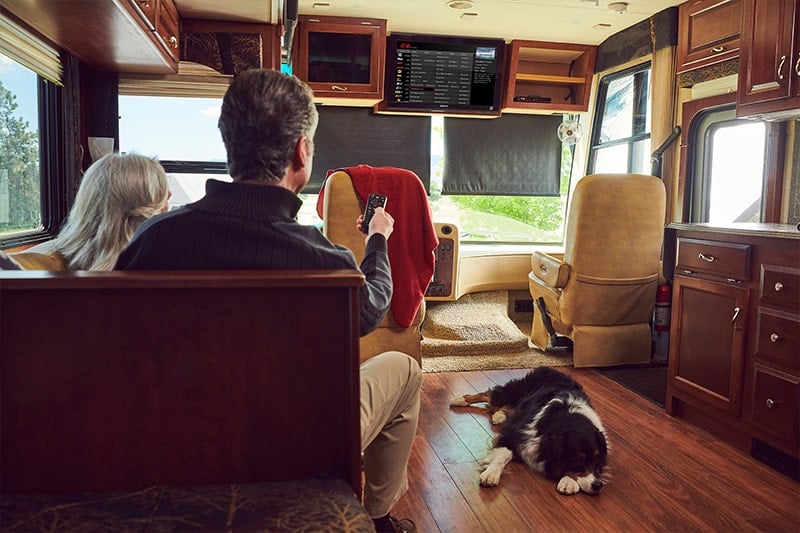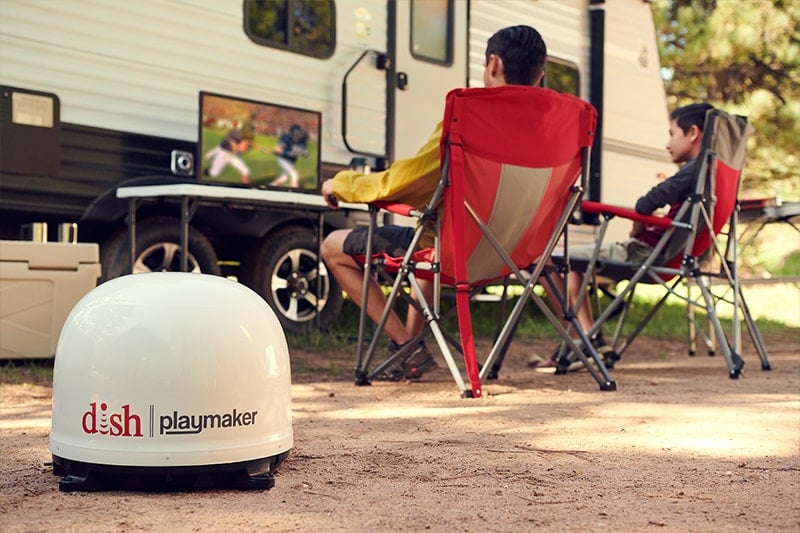 DISH RV Antennas and Receivers To Fit Your Needs
Whether you're constantly changing locations or want to watch different channels on multiple TVs, DISH offers the most antennas, receivers, and accessories than any other provider at a better value.
Choose from over 10 antennas that feature the DISH Playmaker, DISH Tailgater, and Winegard lines, to pair up with DISH Wally HD receivers for non-stop entertainment wherever you are.
Let one of our expert service representatives let you know the best setup for your needs! Call 1-833-682-2047 now.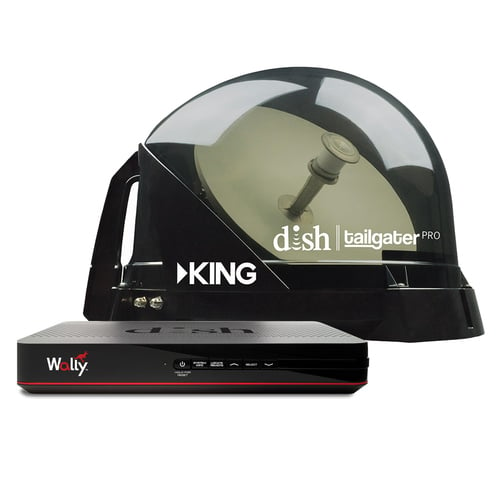 DISH Tailgater Pro Premium Satellite Antenna Bundle With Wally
$547.00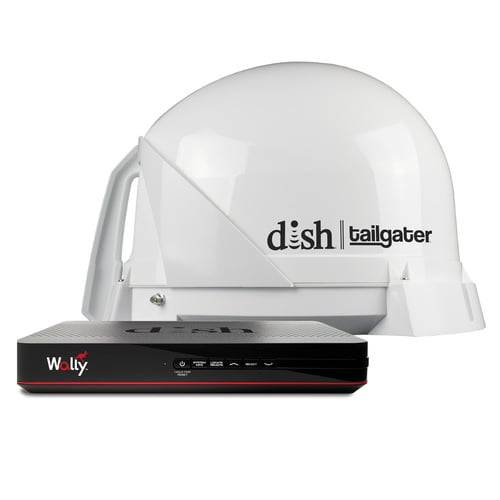 DISH Tailgater 4 Satellite Antenna Bundle With Wally
$398.00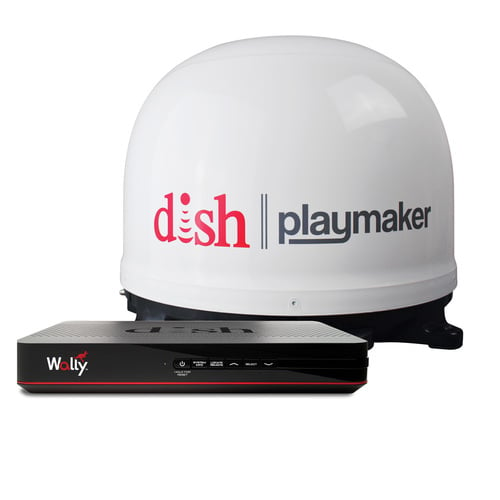 DISH Playmaker Bundle With Wally
$348.00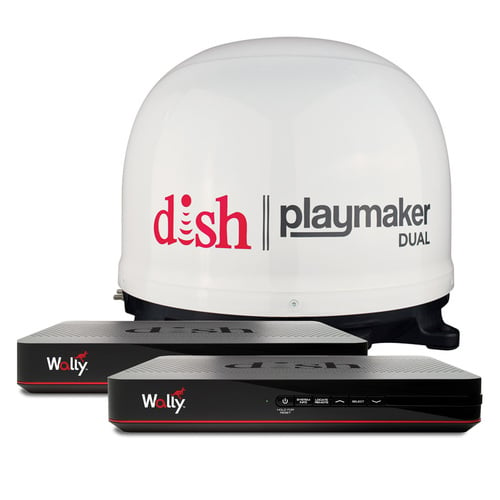 DISH Playmaker Dual 2 Receiver Satellite Antenna Bundle With Wally
$497.00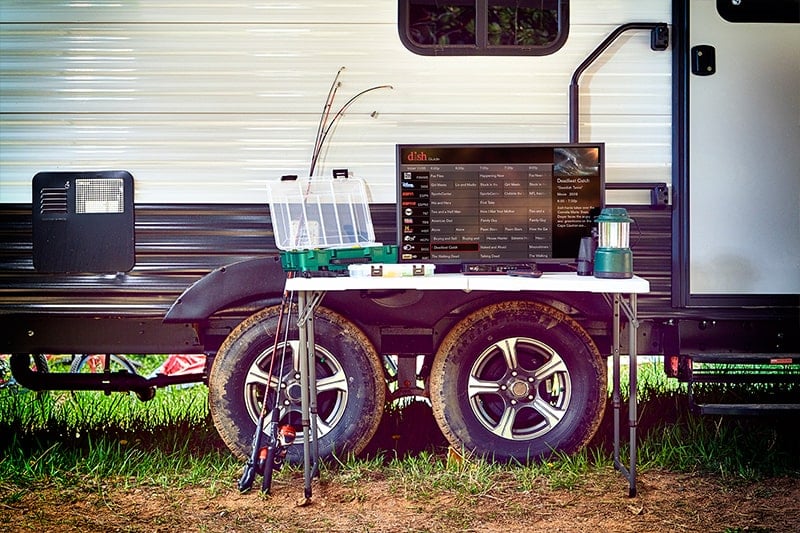 The DISH RV Advantage
Get award-winning technology AND the most entertainment on the market. Discover the difference of DISH.
HD Advantage: Only DISH provides HD channels on all mobile antennas.
Lowest-Priced Antennas: Get the best-in-class antennas and equipment at the lowest price.
Fast & Easy Setup: From automatic signal finders to lightweight and portable designs, DISH takes the hassle out of setup with a 15 minute or less install.
DISH TV Bundles
Purchase a bundle and get a complete set up for your viewing experience. Select the right antenna and the number of receivers based on how many TVs you want to support. Call our specialists to help you find the best solution.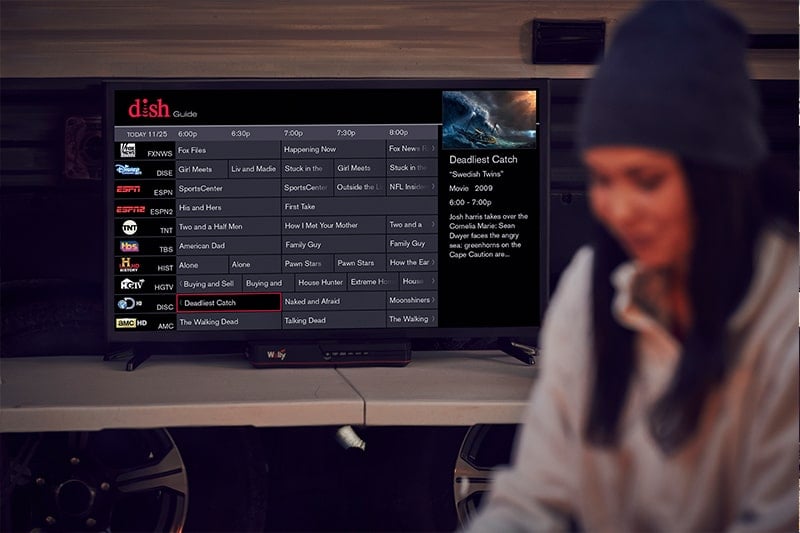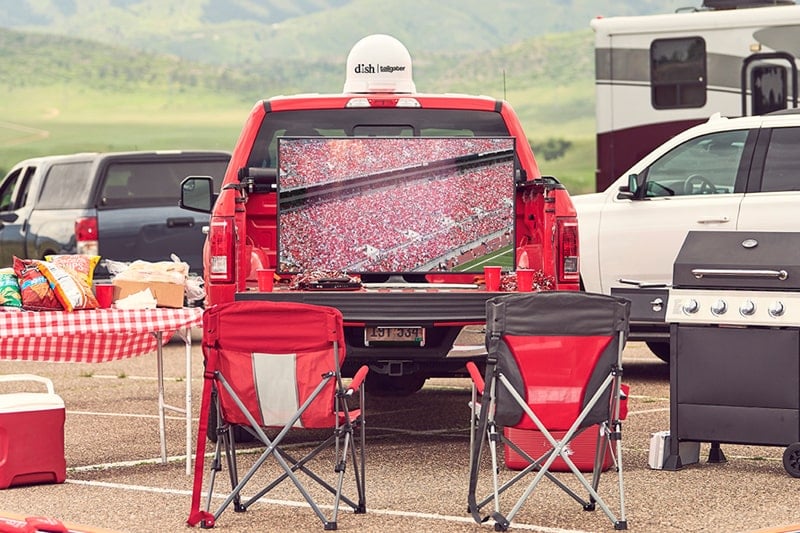 Bring HD TV With You Wherever You Travel
Conveniently and simply enjoy all the comforts of home while you travel. DISH Pay As You Go is designed with the RVer in mind. At DISHForMyRV, you can shop our products and portable satellite antennas, stay up-to-date with the latest RV news and even talk to a RV specialist.
**All offers require credit qualification and 24-month commitment and early termination fee with eAutopay. Offer ends 11/13/23. Call for details. Prices include Hopper Duo for qualifying customers. Hopper, Hopper w/Sling or Hopper 3 $5/mo. more. Upfront fees may apply based on credit qualification.
Here's Why the Community
Loves DISH!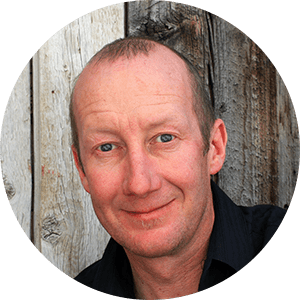 "They give me a choice of the networks I want and not what they feel is best for me."
– Michael C., North Haven, NY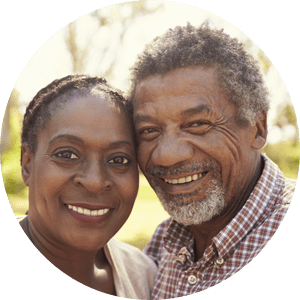 "Good DVR, stable price, easy to change service."
– Tom and Jackie L., Coldspring, TX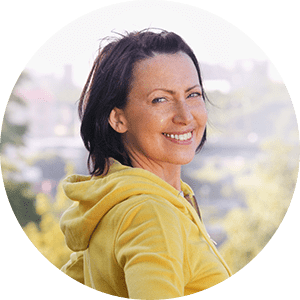 "Superior signal, consistent pricing, and no hidden fees"
– Jamie H., St. George, UT