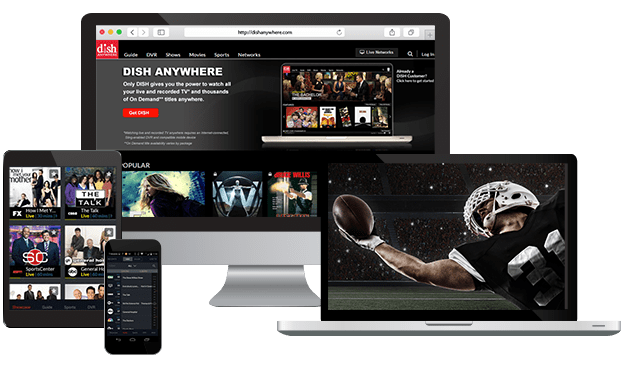 Stream TV Online With DISH Network
Whether you're at home, online or on-the-go, DISH makes it easy for you to stream TV online so you can enjoy your favorite movies, TV shows, sports and DVR content no matter where you are. Whether you're looking to watch movies online, watch On Demand or watch live TV on your phone, with DISH, you can do it all.
Watch live & recorded TV on-the-go no matter where you are.
Manage and schedule recordings on-the-go.
Stream Netflix without switching inputs or devices.