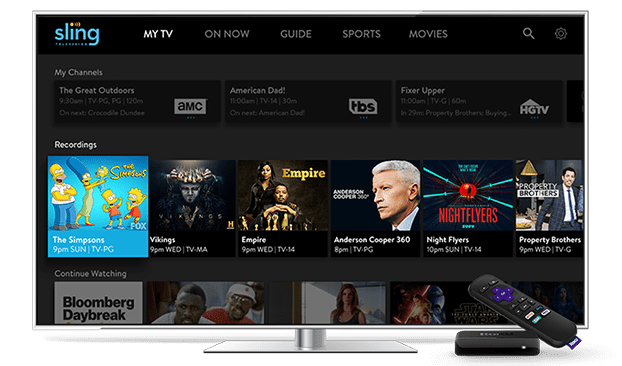 What is Sling TV?
Sling TV is a live TV streaming service that lets you stream your favorite shows as they air from anywhere without the expensive cable bill you hate. Stream more than 25 channels, including ESPN, Comedy Central, Cartoon Network and HGTV starting at only $35/mo!
Stream Live TV On 50+ Channels.
No Contracts Or Commitments.
Service Starting At Only $35/Month!
Get Great Deals & The Channels You Love With Sling!
FREE GOOGLE NEST HUB OFFER

A $129 value, get Google Nest Hub for FREE when you subscribe and prepay for three months of Sling TV. Make the most of your moments at home with Voice Match, get your calendar, commute, reminders, and more right on the home screen. You can even watch the news, make a shopping list, and place calls to friends, family, and local businesses.
FREE ANTENNA OFFER

Get local channels for free, a $44.95 value, with a FREE RCA HDTV Indoor Antenna when you subscribe and prepay two months of Sling TV. Get access to channels like NBC, CBS, ABC, The CW, and more! Just connect the antenna directly into your TV.
GET A FREE AIRTV MINI

Great for subscribers that already have an antenna, get an AirTV Mini for free when you subscribe and prepay two months of Sling TV. The AirTV Mini connects wirelessly to your Wi-FI and gives you the ability to place the device anywhere in the home. With the AirTV, live locals will be integrated into your sling app which can be watched from any device!
Sling TV Orange Package – $35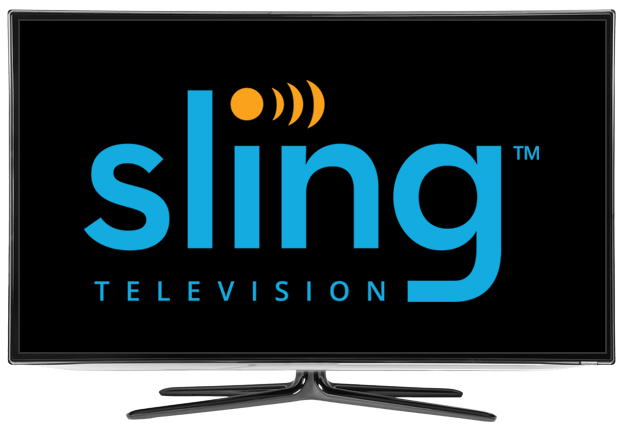 Sling TV Orange Package
Sling Orange is the most affordable Sling TV channel package with 25+ channels for only $35 a month! Some channels include Adult Swim, Comedy Central, and ESPN 1-3.
Sling TV Orange Channel List
A&E
CNN
Freeform
Newsy
ACC Network Extra
Comedy Central
Fuse
Stadium
AMC
Comet
HGTV
TBS
AXS TV
Disney Channel
History Channel
TNT
BBC America
EPIX Drive-In
IFC
Travel Channel
Bloomberg Television
ESPN
Investigation Discovery
Viceland
Cartoon Network
ESPN2
Lifetime
Cheddar Business
ESPN3
Local Now
Cheddar News
Food Network
MotorTrend
Sling TV Blue Package – $35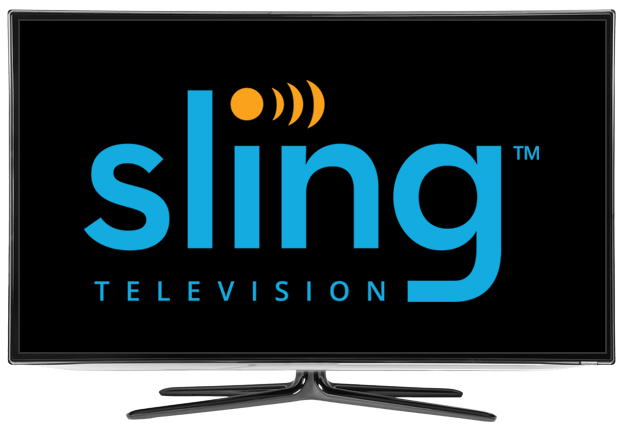 Sling TV Blue Package
Sling Blue has a slightly different selection of live channels with the FOX channels instead of the ESPN channels. With this channel package you'll get 40+ channels for only $35 including Discovery Channel, HGTV, Lifetime, USA and Cartoon Network!
Sling TV Blue Channel List
A&E
Comet
HGTV
NFL Network
AMC
Discovery Channel
History Channel
Nick Jr.
AXS TV
E!
IFC
Paramount Network
BBC America
EPIX Drive-In
Investigation Discovery
Stadium
BET
Food Network
Lifetime
SYFY
Bloomberg Television
FOX
Local Now
TBS
Bravo
FOX RSNs
Nat Geo Wild
TLC
Cartoon Network
FOX Sports 1
National Geographic
TNT
Cheddar Business
FOX Sports 2
NBC
Travel Channel
Cheddar News
Fuse
NBC RSNs
truTV
CNN
FX
NBC Sports Network
USA
Comedy Central
FXX
Newsy
Viceland
Sling TV Orange + Blue Package – $50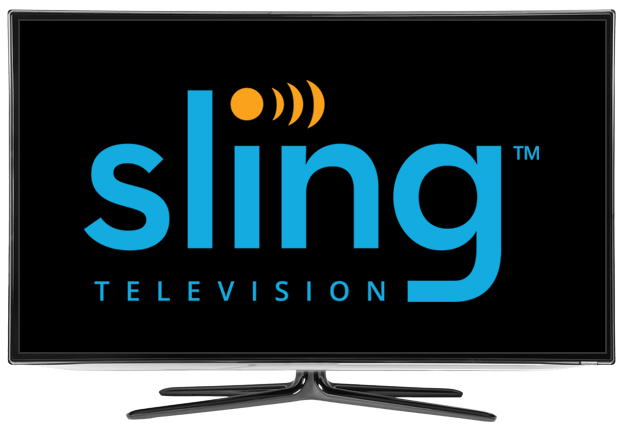 Sling TV Orange + Blue Package
Sling Orange + Blue is all the channels offered by Sling Orange and Sling Blue channel packages put together! For only $50 you'll get 50+ channels including all of the ESPN channels and FOX channels.
Sling TV Orange + Blue Channel List
A&E
Discovery Channel
FX
Newsy
ACC Network Extra
Disney Channel
FXX
NFL Network
AMC
E!
HGTV
Nick Jr.
AXS TV
EPIX Drive-In
History Channel
Paramount Network
BBC America
ESPN
IFC
Stadium
BET
ESPN2
Investigation Discovery
SYFY
Bloomberg Television
ESPN3
Lifetime
TBS
Bravo
Food Network
Local Now
TLC
Cartoon Network
FOX
MotorTrend
TNT
Cheddar Business
FOX RSNs
Nat Geo Wild
Travel Channel
Cheddar News
FOX Sports 1
National Geographic
truTV
CNN
FOX Sports 2
NBC
USA
Comedy Central
Freeform
NBC RSNs
Viceland
Comet
Fuse
NBC Sports Network
Sports Extra
$1100

| | |
| --- | --- |
| NBA TV | SEC Network |
| SEC Network+ | Pac-12 |
| ESPNU | ESPNEWS |
| NHL Network | beIN SPORTS |
| ESPN Goal Line | ESPN Bases Loaded |
| ESPN Buzzer Beater | Campus Insiders |
| Outside TV | Motors TV |
| TUDN |   |
Kids Extra
$600

| | |
| --- | --- |
| Disney Jr. | Disney XD |
| Nick Jr. | NickToons |
| TeenNick | Boomerang |
| Sling Kids | BabyTV |
| ducktv |   |
Comedy+ Extra
$600

| | |
| --- | --- |
| MTV | MTV2 |
| truTV | Paramount |
| CMT | Logo |
| GSN | TV Land |
Lifestyle+ Extra
$600

| | |
| --- | --- |
| VH1 | BET |
| Cooking Channel | DIY |
| FYI | Hallmark Channel |
| WE TV | Vibrant TV |
| Hallmark Movies & Mysteries | Lifetime Movie Network |
| Z Living TV |   |
Hollywood Extra
$600

| | |
| --- | --- |
| EPIX | EPIX2 |
| EPIX Hits | EPIX Drive-In |
| SundanceTV | TCM |
| Fandor Festival | HDNet Movies |
News Extra
$600
| | |
| --- | --- |
| BBC World News | theBlaze |
| HLN | Fusion |
| euronews | France 24 |
| News18 | NDTV 24×7 |
| RT NEtwork | CGTN |
World Cricket Extra
$1000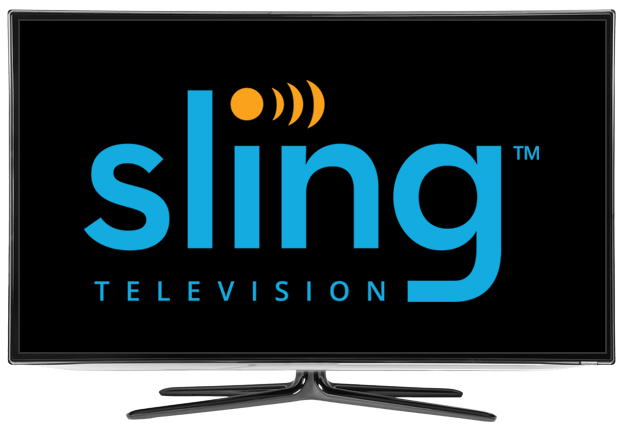 Get the Best Deals With Sling!
For a limited time, new customers can choose between 3 great Sling TV offers! Choose the Ultimate Cord Cutter Offer for a FREE HDTV indoor antenna and AirTV player, or choose the AirTV offer for a free AirTV!
Features of Sling TV
Sling TV has some really important features that make it a great choice for anyone! With Sling TV you can watch TV anywhere you are! All you need to do is download the app and sign in to start watching. Plus, some channels have on-demand content available! Sling TV is always getting better, and Cloud DVR is currently in beta testing! It will have a lot of really cool features like recording, rewinding and fast forwarding your recordings conflict free unlike other streaming services.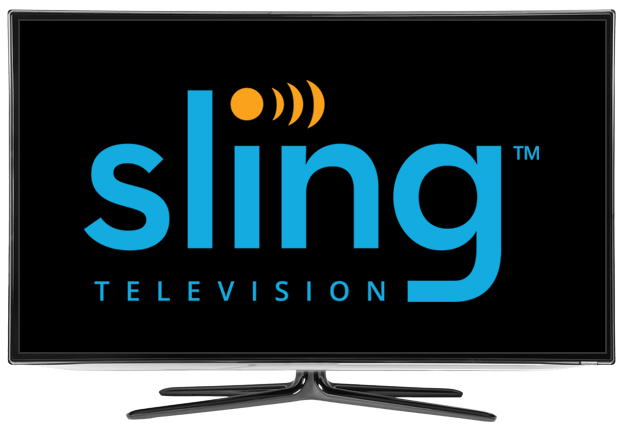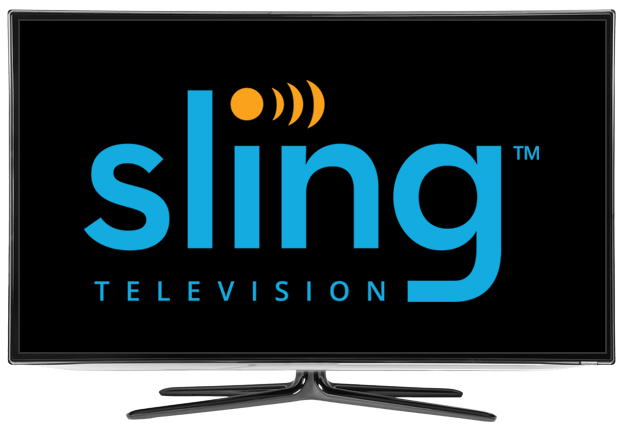 No Contract TV
Enjoy 25+ channels starting at only $35/mo completely commitment free! There are no contracts, no long term commitments, and no credit checks to watch Sling TV. You can easy cancel online at anytime.
Sling TV Frequently Asked questions
What channels are on Sling?
BET, Cartoon Network, Comedy Central, Disney Channel, ESPN, FOX, Freeform, FX, HGTV, National Geographic and more! Channels vary per plan.
Can You Record With Sling TV?
Yes! You can record 50 hours to the Sling TV cloud for $5/month or you can add up to a 1 TB hard drive to your AirTV player and record OTA broadcast for free!
How Much Is Sling TV?
Sling Orange, Sling TV's basic package starts at only $35 per month. Sling Blue is $50 per month and Sling Orange + Sling Blue is $35. Optional add on extras range from $6 to $15 per month.