Sling TV Orange
$35/month
Good For
NCAA FOOTBALL · FAMILIES



Sling TV Channels – Package Comparison
| Channel Name | Sling Orange | Sling Blue | Sling Orange & Blue |
| --- | --- | --- | --- |
| A&E | | | |
| AMC | | | |
| AXS TV | | | |
| BBC America |   | | |
| BET | | | |
| Bloomberg | |   | |
| Bravo | | | |
| Cartoon Network | | | |
| CHEDDAR | | | |
| CNN | | | |
| Comedy Central | | | |
| Comet | | | |
| Discovery Channel | | | |
| Disney Channel | | | |
| E! Entertainment TV | | | |
| EPIX Drive-In |   |   | |
| ESPN | | | |
| ESPN2 | | | |
| ESPN3 | | | |
| Food Network | | | |
| FOX (Available in Select Markets) | | | |
| FOX News | | | |
| FOX Sports 1 | | | |
| Freeform | | | |
| Fuse | | | |
| FX | | | |
| HGTV | | | |
| History Channel | | | |
| HLN | | | |
| Independent Film Channel | | | |
| Investigation Discovery | | | |
| Lifetime | | | |
| Local Now | | | |
| MotorTrend | | | |
| MSNBC | | | |
| National Geographic | | | |
| NBC (Available in Select Markets) | | | |
| NFL Network |   | | |
| Nick Jr. | | | |
| Stadium | | | |
| Syfy Channel | | | |
| TBS | | | |
| TLC | | | |
| TNT | | | |
| Travel Channel | | | |
| truTV | | | |
| USA | | | |
| Vice | | | |
Sling TV Orange – Try It Free!
The Sling TV Orange package gives you a wide selection of live and on-demand channels, and you can try it for free! This package is an especially great choice for families as well as sports fans, with exclusive access to networks like the Disney Channel, Freeform, ESPN and ESPN2.
You'll also get approximately 50 hours of DVR storage and streaming for a compatible device of your choice, so get started with a free trial of the Sling TV Orange package today!
Sling TV Orange Channel List
A&E
Cheddar
Food Network
Local Now
AMC
Comedy Central
Freeform
MotorTrend
AXS TV
Comet
Fuse
Nick Jr.
BBC America
Disney Channel
HGTV
Stadium
BET
EPIX Drive-In
History Channel
TBS
Bloomberg Television
ESPN
IFC
TNT
CNN
ESPN2
Investigation Discovery
Travel Channel
Cartoon Network
ESPN3
Lifetime
Vice
Sling TV Blue – Free Trial Available Now
Sling TV Blue gives you a gateway to exclusive channels ideal for anyone wanting premiere news, sports and lifestyle content. MSNBC, NFL Network, E! and more are yours with Sling Blue, along with many, many more.
Available to try at no cost for a trial period, you'll also get approximately 50 hours of DVR storage space and up to 3 device streams! Get a free trial of Sling TV Blue today, and change the way you experience discovery, special interest and breaking global news!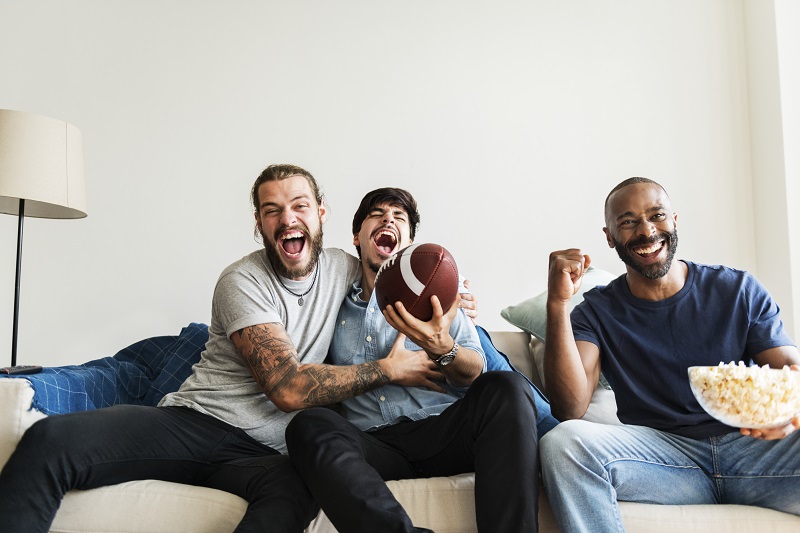 Sling TV Blue Channel List
A&E
Comet
HLN
SYFY
AMC
Discovery Channel
History Channel
Stadium
AXS TV
E!
IFC
TBS
BBC America
EPIX Drive-In
Investigation Discovery
TLC
BET
FOX (Available in Select Markets)
Lifetime
TNT
Bloomberg Television
FOX Sports 1
Local Now
Travel Channel
Bravo
FX
MSNBC
USA
CNN
Food Network
NBC (Available in Select Markets)
Vice
Cartoon Network
Fox News
NFL Network
truTV
Cheddar
Fuse
National Geographic
Comedy Central
HGTV
Nick Jr.
Sling TV Orange + Blue – Try It Now For Free
Combine the best of both Orange and Blue packages, this ultimate bundle includes all channels offered by Sling TV! That means you get the extensive sports coverage of NFL Network and FOX Sports, the modern culture of E! and truTV, the entertainment of FX and SYFY and so much more.
The Orange & Blue package still gives you the massive 50 hours of DVR storage in addition to 1-3 device streams and the widest selection of channels Sling has to offer – all at no cost for a special trial period!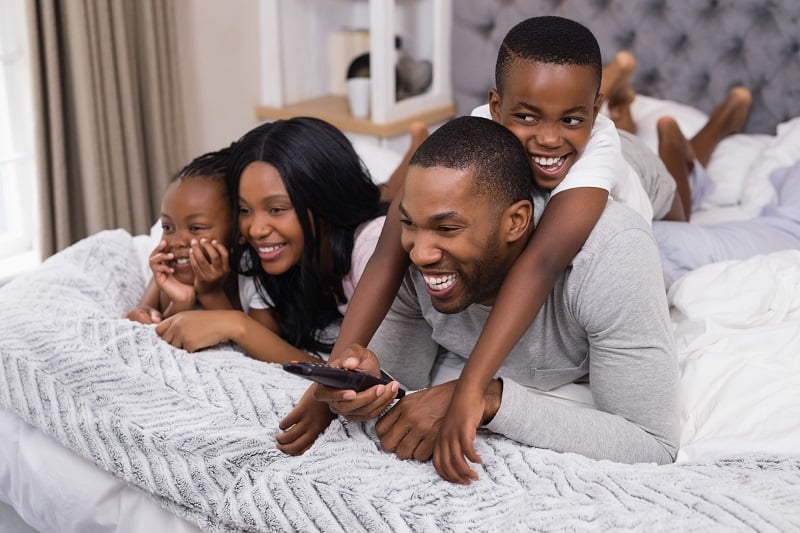 Sling TV Orange + Blue Channel List
A&E
Discovery Channel
Freeform
NFL Network
AMC
Disney Channel
Fuse
National Geographic
AXS TV
E!
HGTV
Nick Jr.
BBC America
EPIX Drive-In
HLN
SYFY
BET
ESPN
History Channel
Stadium
Bloomberg Television
ESPN2
IFC
TBS
Bravo
ESPN3
Investigation Discovery
TLC
CNN
FOX (Available in Select Markets)
Lifetime
TNT
Cartoon Network
FOX Sports 1
Local Now
Travel Channel
Cheddar
FX
MSNBC
USA
Comedy Central
Food Network
MotorTrend
Vice
Comet
Fox News
NBC (Available in Select Markets)
truTV
Customize Your Sling Package With Add-On Channel Packs:
Sports Extra
$1100
10+ Channels

Comedy Extra
$600
10+ Channels

News Extra
$600
10+ Channels

Lifestyle Extra
$600
5+ Channels

Hollywood Extra
$600
5+ Channels
Heartland Extra
$600
10+ Channels

Kids Extra
$600
5 Channels

AMC+
$700
4 Channels

Add Additional Premium Movie Packages:
SHOWTIME
$1000
5+ Channels
STARZ
$900
5+ Channels

EPIX
$500
4 Channels

CineFest
$500
1 Channel

CineMoi
$300
1 Channel

Comedy Dynamics
$500
1 Channel

Save Like a Pro With Sling TV
Save today on the game-changing Sling TV experience! Get speciality sports channel bundles, unique holiday add-on packages, and incredible savings on devices like AirTV, the HD antenna for local channels and see how you can even get a free Chromecast when you sign up for Sling today!
CHROMECAST FOR FREE
Get a Google Chromecast at no charge!
Sign up with Sling TV for this award-winning 4K HDR streaming device.
Chromecast brings together all your content into one place
Comes with Google TV, supporting 4K resolution and HDR
Prepay for 1 month of Sling for receive a FREE Chromecast
AIRTV 2 + HD ANTENNA
Make watching local TV easier than ever!
Get everything you need for watching local channels through Sling.
AirTV2 with the HD Antenna brings you all your local stations
Watch and record it all at no extra charge through Sling TV
Prepay for 3 months of Sling and get it all for only $49 ($149 value)
GIFT WITH PURCHASE
Sign up for a FREE streaming device!
Prepay for 2 months of Sling and get a FREE AirTV Mini ($79.99 value).
Get 200 hours of storage with DVR Plus – free with your first month.
The best streaming device to use with Sling TV
Watch on apps like Netflix, YouTube and more through Google Play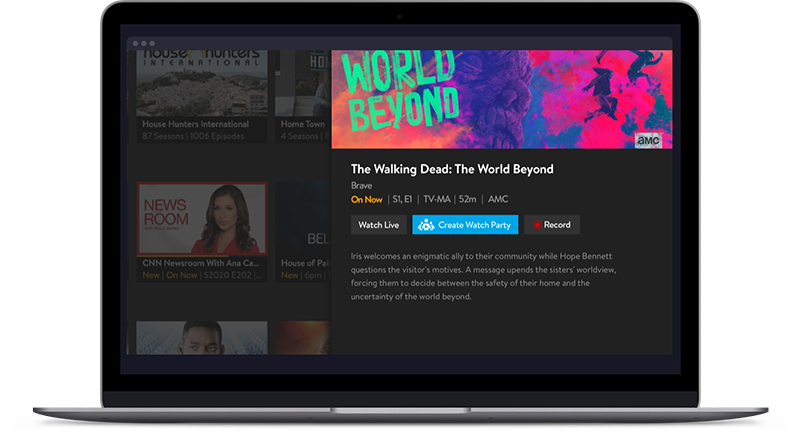 How It Works
Sling TV is the very first service that lets you stream live and on-demand television over the internet. Through Sling, you can get all your TV at home, on-the-go, or through whatever device you have set up with the Sling TV app. Choose the channels that work best for you through packages and add-ons, and get all your television easily, affordably, and all in one place!
Getting Locals with Sling TV
With Sling TV, you can not only watch your favorite networks but also keep up with your local channels! Stations like CBS, NBC, ABC, FOX, PBS and more can be accessed right through the Sling app using the AirTV and HD antenna accessories. Watch all the local programming you want without getting charged extra monthly!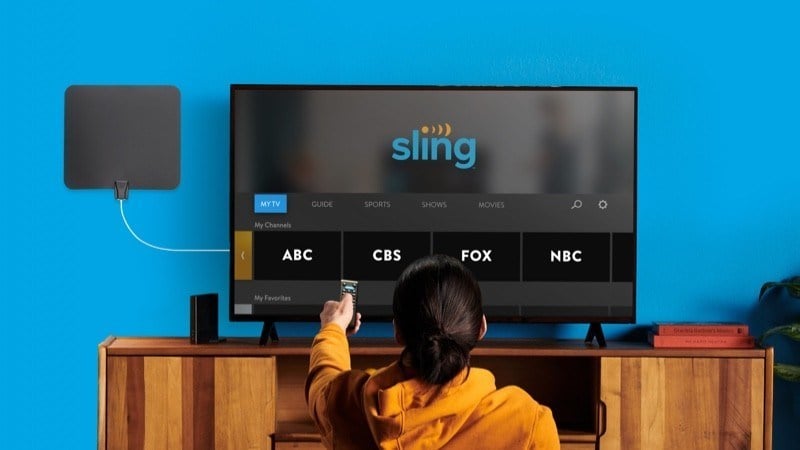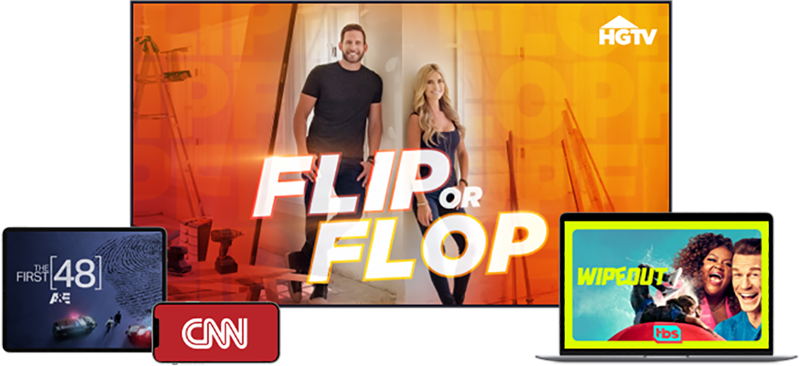 Sling for On-Demand Content
Besides easy and affordable access to live TV, Sling also offers over 10,000 hours of on-demand video! At any time you can access Sling's enormous library of content, from favorites you may have missed or hits that you didn't catch the first time around.
The available content we have on-demand spans across our huge selection of channels and varies by network. Be sure to also utilize Sling's free Catch-Up TV feature, which lets you watch almost anything that just aired within the last 3-8 days.
Stream to Multiple Devices
One of the special benefits of Sling TV is the ability to stream live television straight to a device of your choice – smart TV, phone, tablet, or any device with the Sling TV app.
With the Sling Orange package you can stream to one device of your choice, with Sling Blue you can use up to 3 device streams at once, and then with Sling Orange + Blue you can stream to four devices at one time!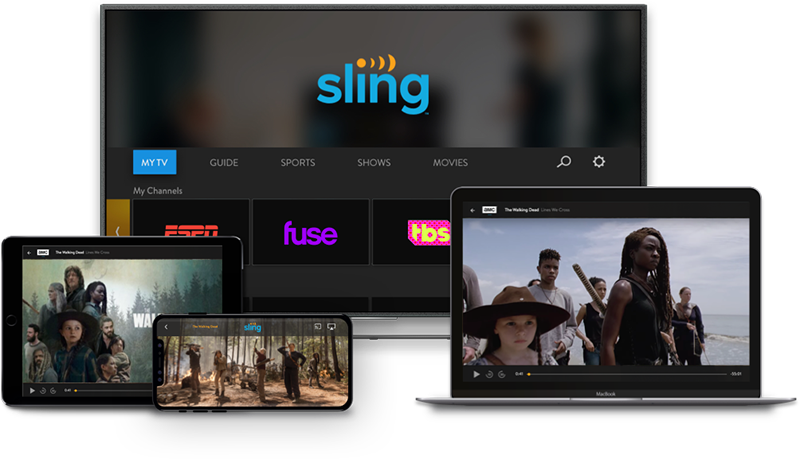 Using Sling for DVR
When you join up with Sling, you get 50 hours of free DVR storage! That means all those favorite networks, ongoing shows, local programming…all live content can be saved and binged at your leisure with Sling built-in recording capability.
If you need even more storage space, Sling offers DVR Plus – an optional add-on which adds 200 hours of storage for only $5 extra a month!
Get Spanish Channels with Sling TV Latino
Sling TV gives you access to a wide variety of Spanish-language channels through its innovative and affordable television streaming service!
Choose a Sling TV Latino package and get over 20 Spanish channels for only $10 a month, select from a number of add-on Latino channel packs, or watch local Spanish channels like Telemundo or Univision for no additional cost!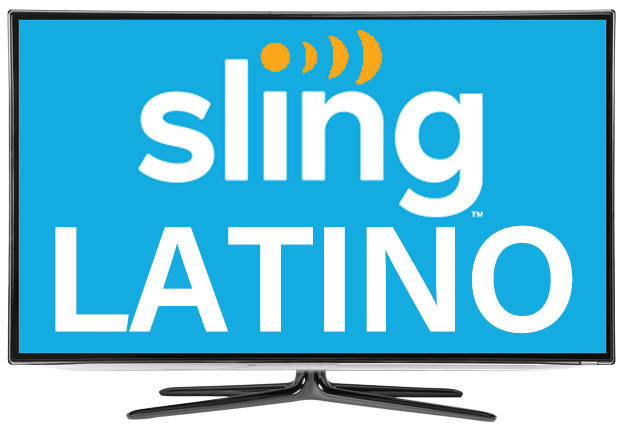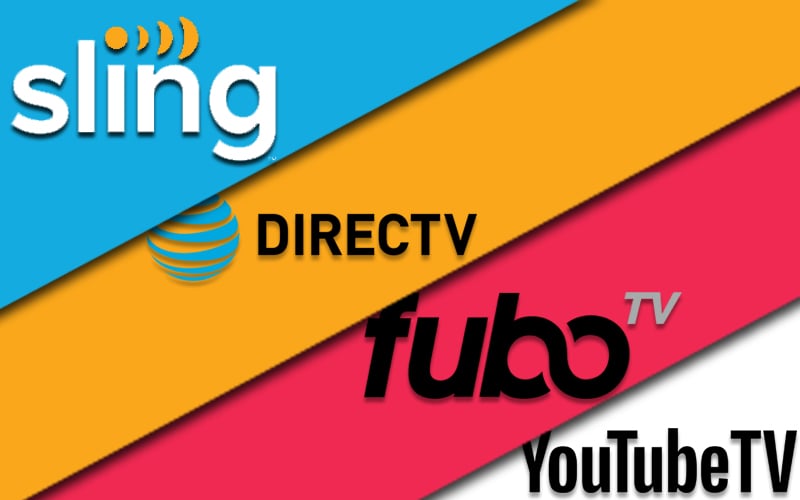 Sling TV vs. Other Streaming Television Providers
If you're considering a streaming television provider instead of cable or satellite TV, Sling TV is a fantastic choice for your home. Featuring a wide range of content and channels, free DVR, extensive customization options and no long-term contracts.
YouTube TV is another popular streaming TV option, although Sling TV boasts more package flexibility and a lower monthly price. Sling TV will also cost you less than Fubo, Sling gives you better value for your money than Hulu + Live TV, and you can get far more DVR storage even with the free option available from Sling than you can from DirecTV.
Watch TV for Free with Sling Freestream
Sling Freestream is the brand-new free streaming television service that lets you watch ad-supported content around the clock on over 210 live TV channels, as well as letting you explore over 40,000 on-demand shows and movies. There's no payment or credit card required!
Simply sign up for a free account, log in on whatever compatible streaming device you prefer (includes Roku, smart TVs, Apple TV, XBox and much more) and you'll be all set for 24/7 news, entertainment, reality TV and more! And if you love Sling Freestream, you can upgrade to a premium Sling TV account at any point for even more channels, choice and value!