DishLatino Dos
$7499/mo for 24 mos
Pricing For 2 TVs
225+ Channels
FREE Next Day Installation!
Scheduling may vary & up to 6 TV's
Smart HD DVR Included
With credit qualification or qualifying packages
FREE HD for Life
Watch TV in the highest quality
225+ Channels Included




Local Channels Are Not Included
FREE Premium Channels*



Premium Channels Free for 3 Months
DishLATINO Dos Channel List

A&E
CubaMax
In Country Television
RENEW
Alma Vision Hispanic
Daystar
Independent Film Channel
RT America
AMC
DEAL
Ingles Para Todos
Sale
America's Auction Channel
Discovery
INSP
SHAHD
Animal Planet
Discovery en Español
ION
Shepherd's Chapel Network
Antena Tres Internacional
Discovery Familia
Jewelry Television
SHPLC
AXS TV
Discovery Family Channel
Justice
SLATV
AZ Cinema
Dish Studio
LAFF TV
SMART
Azteca America
Disney Channel
Lifetime
Sonlife Broadcasting Network
Baby First
Disney Channel – West
Link Television
Sports Alternate
Baby TV
Disney XD
Mercury Television
Syfy Channel
BeautyIQ
Enlace
Mexicanal
TBN
beIN Sport
EPIC
Milenio TV
TBS
beIN Sports en Espanol
ESPN Deportes
MLB Network
Telemundo
Believer's Voice of Victory
Estrella TV
MLB Network Alternate
Telemundo Oeste
Bloomberg Television
Eternal Word Television
MotorTrend
Three Angels Broadcasting
Boomerang
EVINE Live
MTV
TLC
Bounce
FETV
MTV Tr3s
TNT
Bravo
Food Network
MTV2
TV Espanola International
BUZZR
FOROtv
Multimedios
TV Games Network
BYU Television
FOX Deportes
NASA
TV Games Network 2
Caracol TV Internacional
Free Speech TV
NatGeo Mundo
UniMas
Cartoon Network
Fuse
National Geographic
UNIME
Cartoon Network-West
Fusion
NCAA
Universo
Clan TV
FX
Nick Jr.
TUDN
Centroamerica TV
FXX
Nickelodeon / Nick At Nite
Univision Este
CGTN Espanol
Galavision
Nickelodeon / Nick At Nite – West
Univision Oeste
CGTN News
Game Show Network
Nuestra Tele
Univision TL Novelas
Christian Television Network
Gem Shopping Network
OWN
USA Network
Cine Latino
GRIT
Paramount Network
VALU
Cine Sony
Headline News
Pasiones
Video Rola
CNN
HGTV
PixL
Wapa America
CNN En Espanol
History En Espanol
Pop HD
WeatherNation
Comedy Central
HITN
PPV Event
Women's Entertainment
CRAFT
Home Shopping Network
Pursuit
YouTV
C-SPAN
Home Shopping Network 2
QVC
Zee Mundo
CSPRT
Impact Network
QVC2
DishLATINO Dos Channel List

A&E
In Country Television
Alma Vision Hispanic
Independent Film Channel
AMC
Ingles Para Todos
America's Auction Channel
INSP
Animal Planet
ION
Antena Tres Internacional
Jewelry Television
AXS TV
Justice
AZ Cinema
LAFF TV
Azteca America
Lifetime
Baby First
Link Television
Baby TV
Mercury Television
BeautyIQ
Mexicanal
beIN Sport
Milenio TV
beIN Sports en Espanol
MLB Network
Believer's Voice of Victory
MLB Network Alternate
Bloomberg Television
MotorTrend
Boomerang
MTV
Bounce
MTV Tr3s
Bravo
MTV2
BUZZR
Multimedios
BYU Television
NASA
Caracol TV Internacional
NatGeo Mundo
Cartoon Network
National Geographic
Cartoon Network-West
NCAA
Clan TV
Nick Jr.
Centroamerica TV
Nickelodeon / Nick At Nite
CGTN Espanol
Nickelodeon / Nick At Nite – West
CGTN News
Nuestra Tele
Christian Television Network
OWN
Cine Latino
Paramount Network
Cine Sony
Pasiones
CNN
PixL
CNN En Espanol
Pop HD
Comedy Central
PPV Event
CRAFT
Pursuit
C-SPAN
QVC
CSPRT
QVC2
CubaMax
RENEW
Daystar
RT America
DEAL
Sale
Discovery
SHAHD
Discovery en Español
Shepherd's Chapel Network
Discovery Familia
SHPLC
Discovery Family Channel
SLATV
Dish Studio
SMART
Disney Channel
Sonlife Broadcasting Network
Disney Channel – West
Sports Alternate
Disney XD
Syfy Channel
Enlace
TBN
EPIC
TBS
ESPN Deportes
Telemundo
Estrella TV
Telemundo Oeste
Eternal Word Television
Three Angels Broadcasting
EVINE Live
TLC
FETV
TNT
Food Network
TV Espanola International
FOROtv
TV Games Network
FOX Deportes
TV Games Network 2
Free Speech TV
UniMas
Fuse
UNIME
Fusion
Universo
FX
TUDN
FXX
Univision Este
Galavision
Univision Oeste
Game Show Network
Univision TL Novelas
Gem Shopping Network
USA Network
GRIT
VALU
Headline News
Video Rola
HGTV
Wapa America
History En Espanol
WeatherNation
HITN
Women's Entertainment
Home Shopping Network
YouTV
Home Shopping Network 2
Zee Mundo
Impact Network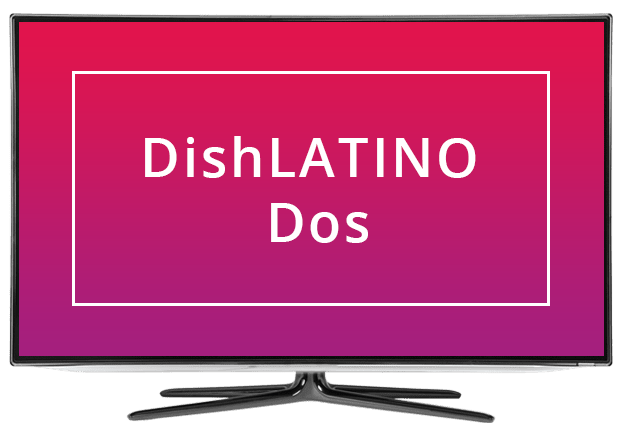 DishLATINO Dos
Get entertainment for the whole family with DishLATINO Dos. This DISH package includes over 225 English and Spanish channels. There's something for everyone, with a mix of news, sports, movies, telenovelas, music and kids' programming. Get great sports from ESPN Deportes, news, shows and more for just $74.99* per month for 2 TVs, with a 2 year price lock guarantee.
*All offers require credit qualification, 2-Year commitment with early termination fee and eAutoPay.
The Best DishLATINO Dos Promotions
When you subscribe to DishLATINO Dos, you qualify for tons of great DISH Deals. Get free installation and free HD for life! Premium channels from Showtime, STARZ, and the DISH Movie Pack are included for three months at no cost!*
*After 3 mos., you will be billed $30/mo. for Showtime, STARZ, and DISH Movie Pack unless you call or go online to cancel.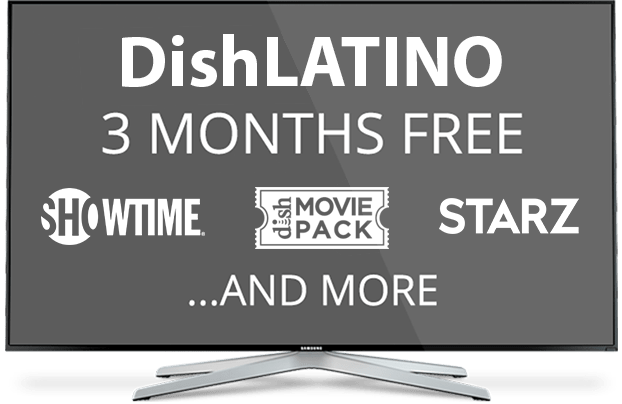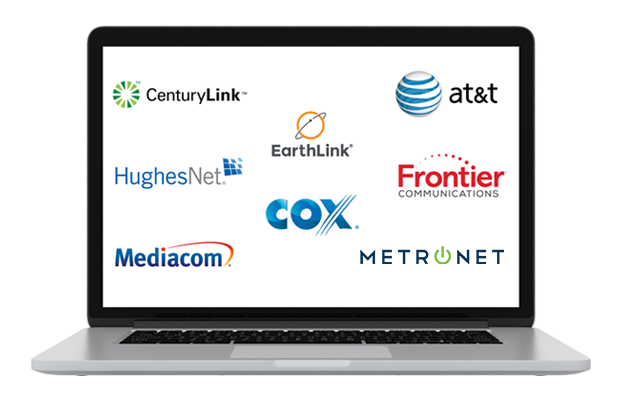 Get Affordable High Speed Internet
Add internet to your home for great entertainment value. High speed internet plans are available for as low as $19.99 per month in select markets. Choose the right service for your budget and location, with DSL, cable, fiber and satellite internet options. Stay connected at an affordable price with our high speed internet options.
Watch the Telenovelas You Love
All the characters you love are on DishLATINO Dos. Catch Doña Bella and Dr. Mata on Nuestra Tele. Watch old favorites like La Fuerza Del Destino alongside new episodes from A Que No Me Dejas. The drama continues with movies on channels like Cinelatino.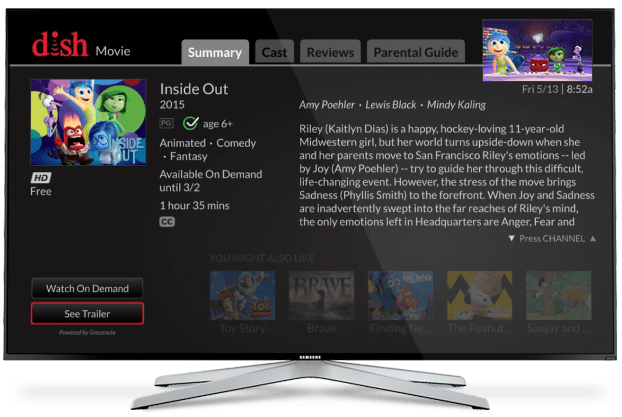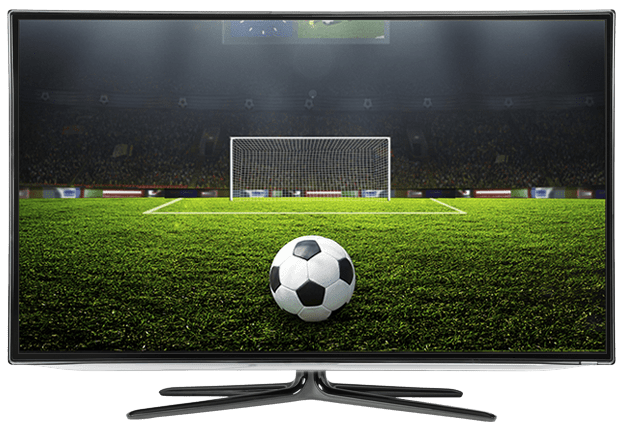 Keep Up with the Best Teams
Watch soccer, rugby, basketball, boxing and more on sports channels from DISH. With DishLATINO Dos you'll get beIN SPORTS, ESPN Deportes, and MLB Network. Keep up with LaLiga, Serie A, Ligue 1 and Copa America with live matches and post-game analysis. Watch regional, college and professional teams for non-stop action you always have a front row ticket to.
DishLATINO Dos Frequently Asked Questions
What channels does DishLATINO Dos have?
DishLATINO Dos has over 225 channels. Spanish-language channels include sports on ESPN Deportes and FOX Deportes as well as the best entertainment on AMC, MTV, HGTV and more!
How Much Does DishLATINO Dos Cost?
Get DishLATINO Dos for just $64.99 per month*. Don't worry about rising prices or fees with no upfront costs and DISH's 2 year price lock guarantee. Lots of great DISH Deals are included like free installation and free HD for life.
Exceptional Customer Experience