DISH vs COX
Choosing the right TV provider for your home is a tough task. If COX is your local cable provider, take a look at this DISH Network and COX comparison, with pricing, channel packages and DVR technology reviews.
DISH offers superior channel selection to COX and delivers value with DISH Deals. Enjoy free professional installation, HBO at no cost for 12 months with qualifying packages and HD free for life with DISH. When you choose DISH, you can save $500 over COX!
| See for Yourself! | | |
| --- | --- | --- |
| Lowest Package Prices |    |    |
| Best Technology |    |    |
| Best Promotional Offers |    |    |
| Best Customer Service |    |    |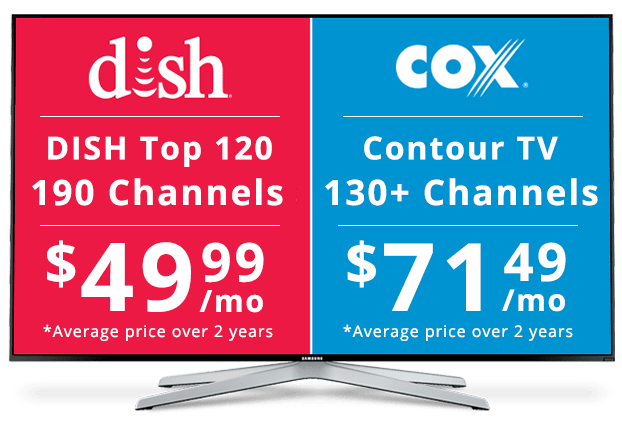 DISH vs COX: Channel Packages
Choose DISH and you'll get more for less! America's Top 120 includes 190 channels, including favorites like Big Ten Network, CNN, CMT, SEC Network and Velocity that you won't find on COX Contour TV. COX charges new TV customers a professional installation fee and a monthly receiver fee. You'll even have to pay an upfront cost when you install COX yourself. Choose DISH and save $500+ over COX customers!
DISH vs COX: Best Technology
For the best entertainment, choose the provider with the best technology. DISH's Hopper 3 can record up to 16 channels at once and you can watch as many as 7 TVs at a time. Built in Netflix, Sports Bar Mode and Game Finder all help deliver the best TV experience.
When you choose DISH, you can watch your TV package live everywhere on the DISH Anywhere app. You'll never miss your favorite show or the big game again, with Primetime Anytime automatically recording primetime TV. You can also use DISH Anywhere to set your DVR, no matter where you are!
| DVR Technology | | |
| --- | --- | --- |
| Shows Recorded at Once | 16 | 6 |
| Instantly Skip Commercials | Yes | No |
| Hours of HD Storage | 500 | 300 |
| Built in Netflix App | Yes | No |
| Bluetooth Audio | Yes | No |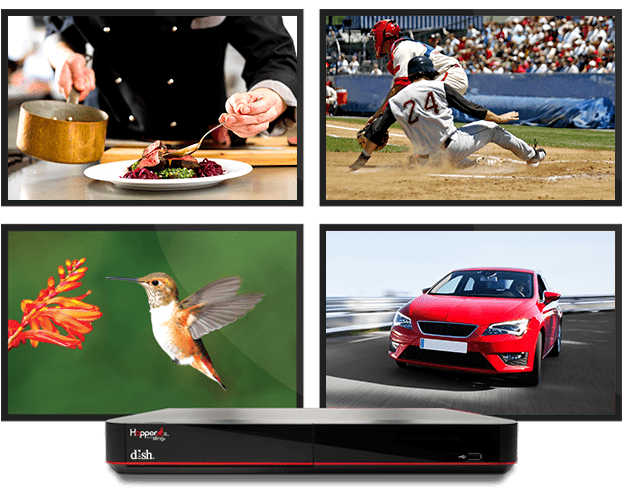 DISH vs COX: Promotional Offers
DISH Network welcomes new customers with deals you'll love. When you choose DISH as your TV provider, enjoy promotional offers like these:
Watch your favorite channels in stunning HD, free for life
Add on 12 months of HBO at no extra cost with qualifying packages*
Upgrade for free to the advanced Hopper 3 HD DVR
Enjoy free next day professional installation (where available)
DISH vs COX: Customer Service
DISH delivers top-notch customer service, beginning with industry-leading call center and website satisfaction. You will love free professional installation and DISH's 2 year price lock guarantee! DISH outranks competitors like COX in bill clarity, offering new and loyal customers a monthly statement that's easy to understand. Switch to DISH and see why it's the TV provider with the lowest customer complaint rate.
*Based on the average American Customer Satisfaction Index comparison of major TV providers (2010-2015).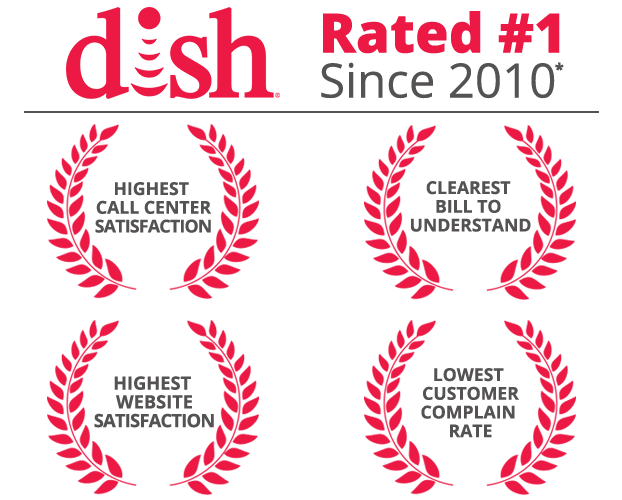 5 Reasons Why DISH Is Better Than COX
Watch movies and TV shows in 4K! Unlike COX, DISH offers crystal-clear 4K picture quality. You can enjoy 4K movies and shows via On Demand and Netflix, right on your Hopper.
Save big with free installation. DISH professional installation in up to six rooms is included with your TV package. Plus, your DISH service can be installed as soon as tomorrow! (where available)
Enjoy peace of mind with a 2 year price lock guarantee. COX will raise your bill after just 12 months, while DISH locks in your package price for 24 months. Save hundreds over two years with DISH.
With DISH, HD is free for life. Don't pay for the high quality picture you deserve. Your favorite movies, TV shows and sports teams have never looked so good!
Take your TV package on the go with DISH Anywhere. Watch your entire channel lineup on your smartphone, tablet or computer! You can also catch up on recordings from your Hopper DVR no matter where you are.
DISH vs COX Frequently Asked Questions
DISH Hopper vs COX Contour DVR
DISH Hopper 3 can record up to 16 channels at once, compared to COX's 6. With DISH, instantly skip commercials, enjoy integrated Netflix and listen wirelessly with Bluetooth capabilities. Plus, watch 4 channels at once with Sports Bar Mode.
Compare COX Cable to DISH Network
DISH offers more channels for less, plus a 2 year price lock guarantee. Enjoy the best entertainment technology, customer service and flexibility, only from DISH. You'll also get free next day professional installation (where available).
Is Satellite Better Than Cable?
Satellite TV providers like DISH Network can offer services that cable providers like COX can't. With DISH, you can get service nationwide. Enjoy 4K movies and TV shows on satellite TV. DISH Network also boasts 99.9% signal reliability.