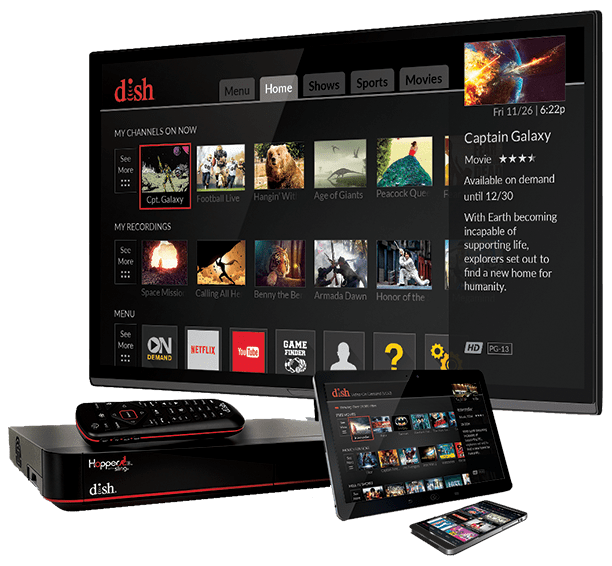 Professional-Standard Installation For No Extra Costs
Everyone knows that anxious feeling of waiting for someone to install your TV or internet service. Will they show, won't they, and what time? Luckily, DISH also knows what that feeling is like, which is why we've made it our mission to provide installation that works with the customer's schedule, not just ours. When you sign up with DISH, our technicians will mount your satellite dish and install your Whole-Home DVR system as soon as the very next day after you subscribe and for absolutely no extra cost. And, with the My Tech feature on your DISH app, you can track your technician and know exactly when they will be at your door.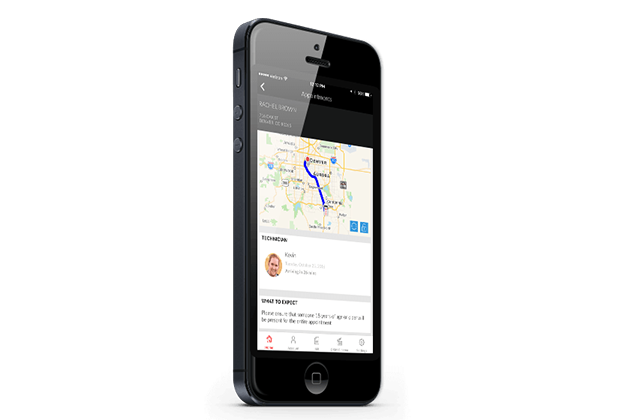 Expectations for Installation Day
DISH will send your appointment details to the email address associated with your account, so be sure to review your contact information and check that it is correct.
On the day before your appointment, you can expect a phone call, email, and/or text message as a reminder.
On the day of your installation appointment, we will give you an estimated 75-minute window for your DISH technician to arrive – the shortest window offered by any provider! You can also track your tech online to get a more exact timeline.
To stay informed along every step of the way, use My Tech on your phone or computer to track your technician and receive live updates up to an hour before their estimated arrival.
Installation Day Checklist
Property Management Approval – For apartment dwellers or HOA (homeowners' association) members, your landlord or property management can't prevent you from having DISH satellite TV, but we will still be sure to stick to their regulations during our installation.
Select Your Rooms – Before your appointment, choose the rooms in which you'd like your DISH receivers to go. If possible, move the TV away from the wall and create a path to wall outlets, etc.
Make Sure Credit Card Holder is Present – The credit card holder who completed the DISH subscription must be home during installation, so be sure they are available before scheduling your appointment.
Secure Pets – Please secure any pets in the home to avoid contact with the technician.
Parking Access – Please note that the technician will need access to parking in order to begin the installation process.
Clear Roof Access – Before your appointment, check to make sure your roof or balcony can be easily accessed by the technician during installation.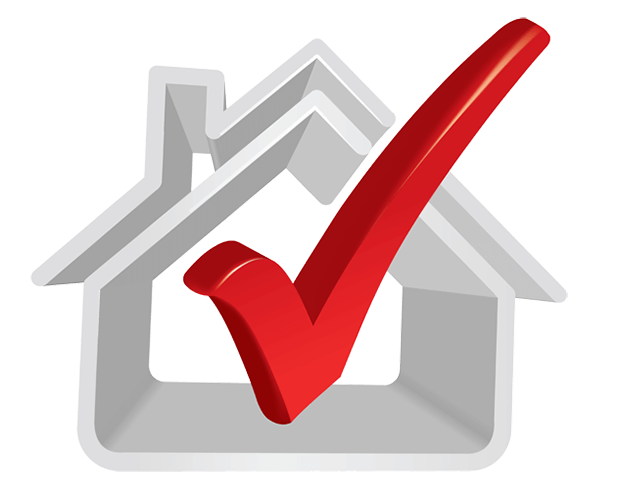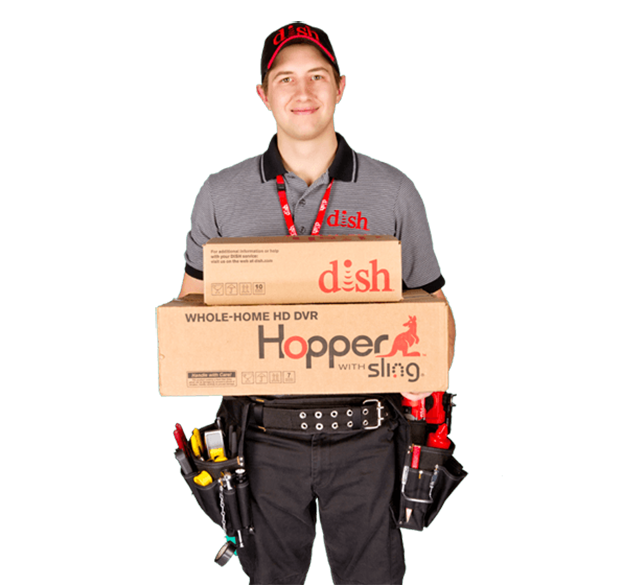 Included in DISH's Free Standard Installation
For a limited time, our Standard Professional Installation is absolutely free, saving you nearly $199! Our free installation process includes:
A site survey that will provide recommendations of where it is the best to place your satellite dish
Assembly and mounting of your satellite dish
Installation of DISH receivers (Hopper, Joey, etc.) at each television you've included in your service
Programming of your DISH remote to work with your TV and receiver
Downloading and updating of Hopper and/or DISH receiver software
Answers to any questions you may have
Prompt service from friendly professionals
DISH Smart Home Services
For people who have a lot to do and not much time to do it, count on DISH's Smart Home Services. Perfect for those who need help after moving to a new location or just need an extra hand, our professionally-trained technicians can mount your TV, set up your wireless network, install your home theatre system,* and so much more, all in a single appointment – because why schedule three appointments when you can let DISH do it all in one day?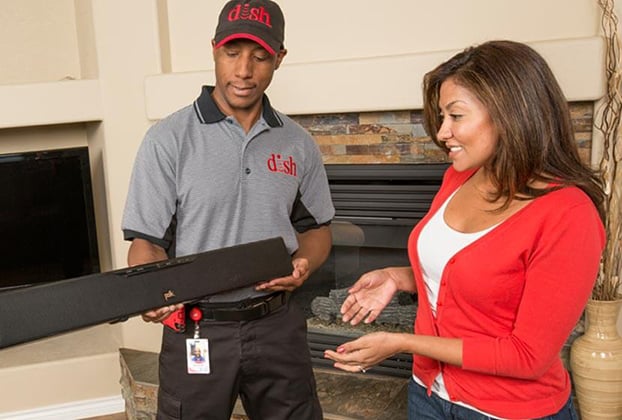 Get Free Standard Installation With These Great DISH Packages:
*All offers require credit qualification and 24-month commitment and early termination fee with eAutopay. Offer ends 4/10/24. Call for details. Prices include Hopper Duo for qualifying customers. Hopper, Hopper w/Sling or Hopper 3 $5/mo. more. Upfront fees may apply based on credit qualification. After 3 mos., you will be billed $30/mo. for Showtime, Starz and DISH Movie Pack unless you call or go online to cancel.