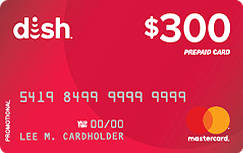 Expiring Soon - Switch to DISH & Get Up to a $300 Gift Card!*
*for qualifying customers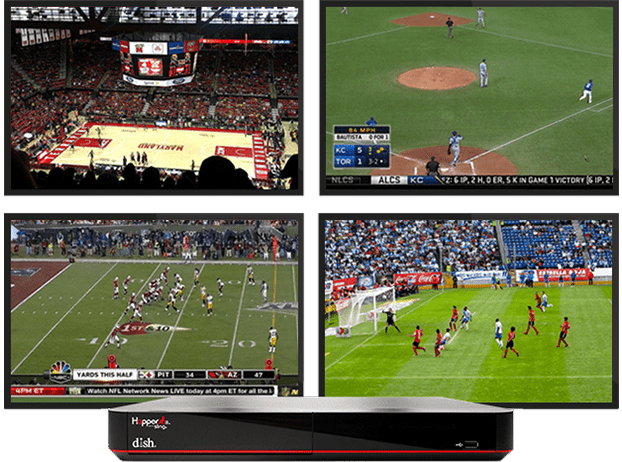 Game Day Action with DISH Sports Packages
Sit front and center at every game with DISH sports packages! Get access to professional, college and regional games and analysis with a full range of year-round and seasonal sports channels. DISH delivers all your favorite matchups from the field, track, ice, arena, court and green, with tons of action-packed sports channels and package options.

NHL Center Ice
Every week, almost 40 out-of-market games air on NHL Center Ice.
Enjoy NHL Network with your subscription for replays and analysis.
Watch live coverage all season long, from preseason to playoffs.
Choose which team's broadcast you watch – either home or away.

MLB Extra Innings
Watch almost 100 out-of-market regular season games every week.
Get 25 channels of baseball for game-day action from around the league.
Access every single out-of-market game live or on demand with MLB.TV.
Follow your favorite teams from spring training to playoffs.

NBA League Pass
Watch up to 40 out-of-market basketball games every week from the NBA.
Access NBA TV and NBA League Pass Stats Central with your subscription.
Follow your favorite teams during regular season, with tons of games in HD.
Get league-wide games with League Pass, or follow a single team with Team Pass.

Cricket Package
Watch coverage from cricket leagues in India, England, Australia and more.
Enjoy international cricket matches in crystal-clear high definition.
Tune in to commentary and analysis with 24/7 cricket on Willow Cricket.
Add the Cricket Package to any DISH base package, including International Basic.

FOX Soccer Plus with Rugby
Add FOX Soccer Plus to watch almost 600 soccer and rugby events every year.
Watch soccer from multiple leagues in the Americas and Europe.
Follow the UEFA Champions League, English Premier League and more.
Keep up with live coverage from international rugby leagues.

Outdoor Package
Watch as world-class hunters document their latest adventures.
Get inspired by outdoorsmen backpacking through remote locations.
Catch extreme outdoor sports, including climbing, kayaking, surfing and biking.
Follow fresh water and salt water fishermen as they compete against the best.

Racetrack Television Network
Watch 80 different live feeds from domestic and international races.
Follow thoroughbred, standardbred, quarter horse and greyhound racing.
Access simulcast feeds with wagering information, commentary and more.
Racetrack Television Network is only available on your TV with DISH.