Hopper Duo Smart HD DVR
Recording your favorite shows and movies has never been easier! DISH's Hopper Duo is a smart HD DVR that lets you watch or record 2 channels at once. Add a second TV using a Joey, Joey 3, 4K Joey or Wireless Joey for HD entertainment throughout your home. Enjoy the benefits of features like AutoHop, which lets you skip commercials in recorded primetime shows, and 500 GB of storage.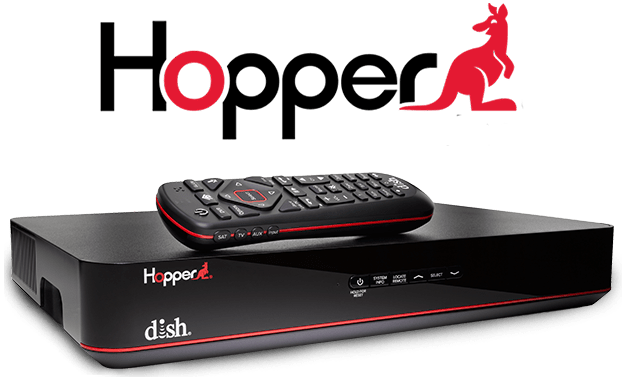 Watch or Record 2 TVs at Once
Adding a second TV is simple with the Hopper Duo. Use a Joey to watch on 2 TVs at once for whole home entertainment. Or, watch 1 channel and record a show on another at the same time. If no one is watching TV, you can record 2 channels at once! Thanks to the Hopper Duo's 2 tuners, you can also use Picture-in-Picture mode for side-by-side viewing of your favorite sports or the nightly news.
Enjoy the TV you Want, Faster
Choosing the Hopper Duo Smart HD DVR means choosing a faster TV experience. Navigating to the TV shows, networks, movies and sports you want to watch has never been as easy as it is with the Hopper Duo interface. This simple interface gives you all the information you need to choose the shows and movies you want to watch, without overwhelming you or slowing down your searches.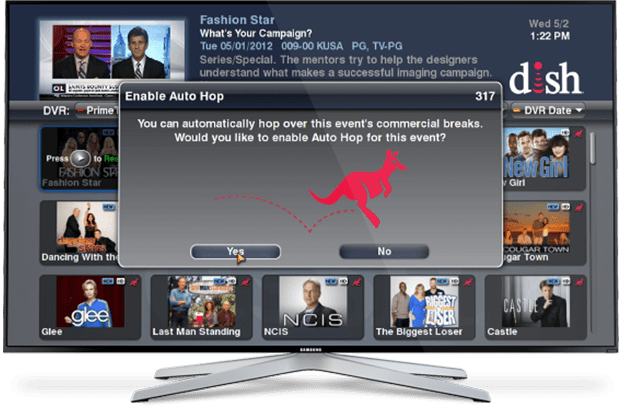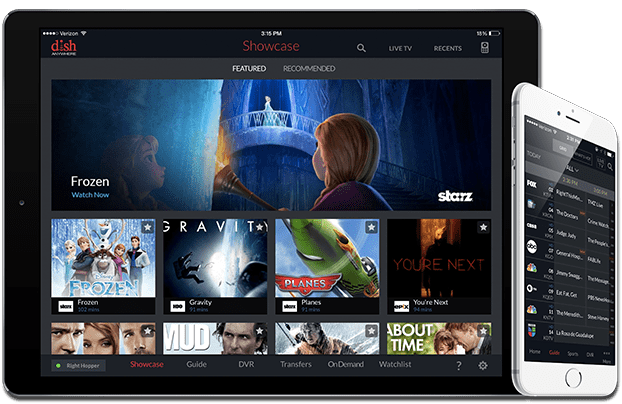 Control the Hopper Duo with your Voice
The Hopper Duo is compatible with DISH's innovative voice remote and includes Amazon Alexa integration! Ask to change the channel, find your favorite show or search for movies. You can also pause, fast forward and rewind with just your voice. Voice control capabilities make the Hopper Duo easy to use, even with full hands.
Take TV with you with DISH Anywhere
Download the DISH Anywhere app to your phone or tablet and watch your channel lineup anywhere. Catch the big game or tune in to the season finale no matter where you might be. You can also use DISH Anywhere from your laptop or desktop computer. DISH Anywhere lets you control your Hopper Duo via your phone, including viewing the guide and managing recordings.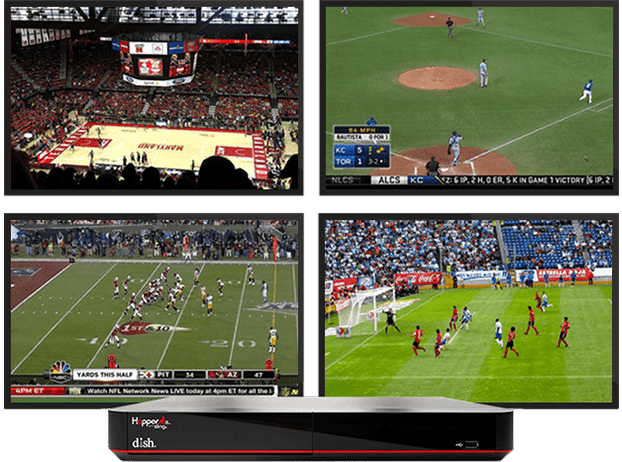 Take Control of Live TV
With the Hopper Duo, you're in control of what you're watching. Pause and rewind live and recorded TV so you never miss a minute of the TV you love. Need to run to the kitchen to check on dinner? Pause the evening news. Miss the last line muttered by an important character? Rewind the show, whether you're watching live or from your DVR. When it's bedtime, pause the TV so kids don't miss a thing!
Never Lose your Remote Again
One of best features of the Hopper Duo is its ability to find your lost remote. Just press the button on the Hopper and your remote will make a sound, leading you right to it! Whether you accidently carried it to the dining table or your kids buried it in the couch, your remote will be found in no time.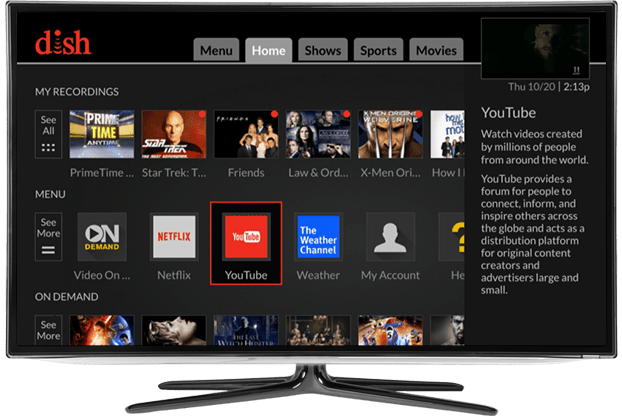 Hopper Smart HD DVR Included In These Great DISH Packages: