*All offers require credit qualification and 24-month commitment and early termination fee with eAutopay. Offer ends 4/10/24. Call for details. Prices include Hopper Duo for qualifying customers. Hopper, Hopper w/Sling or Hopper 3 $5/mo. more. Upfront fees may apply based on credit qualification. After 3 mos., you will be billed $30/mo. for Showtime, Starz and DISH Movie Pack unless you call or go online to cancel.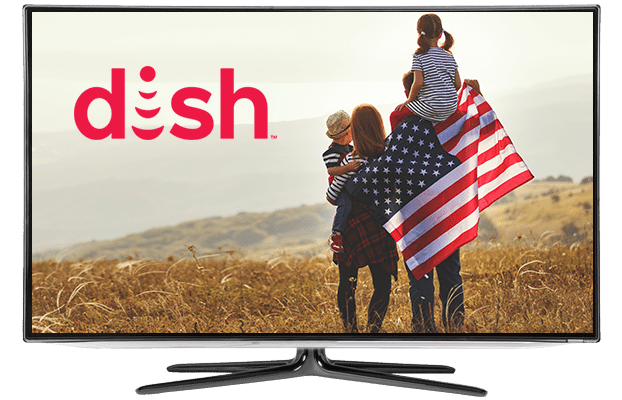 TV Packages Built With You In Mind
DISH Network packages offer industry leading entertainment, value and innovation. Choose the Top 120 package for 190 of your favorite channels for just $84.99/month. Sports lovers can get the best in college and regional sports with the Top 120 Plus, and the movie lovers should choose the Americas Top 250 package.
Every DISH TV package comes with a free smart HD DVR and a worry-free 2-year TV price guarantee. Get started by clicking the order now button below!
DISH Network Deals & Package Highlights
Every DISH package comes loaded with deals and value! Get a DISH Voice Remote with the Google Assistant and Smart HD DR included for free, 30+ free premium movie channels for 3 months, and free award-winning standard Professional installation in up to 6 rooms! On top of these, each package also includes:
ESPN and local channels included
Free HD for Life
Over 8,000 free On-Demand titles
Over 70 Sirius XM music channels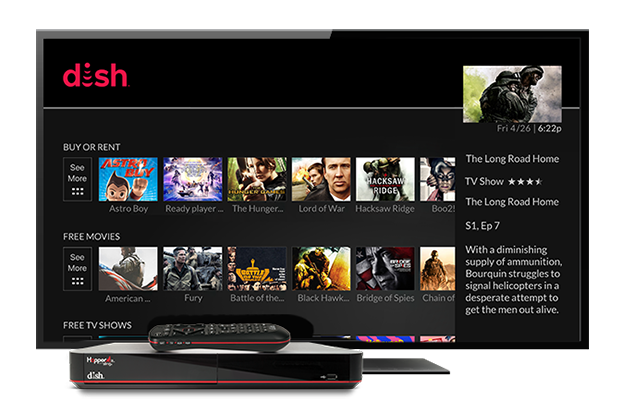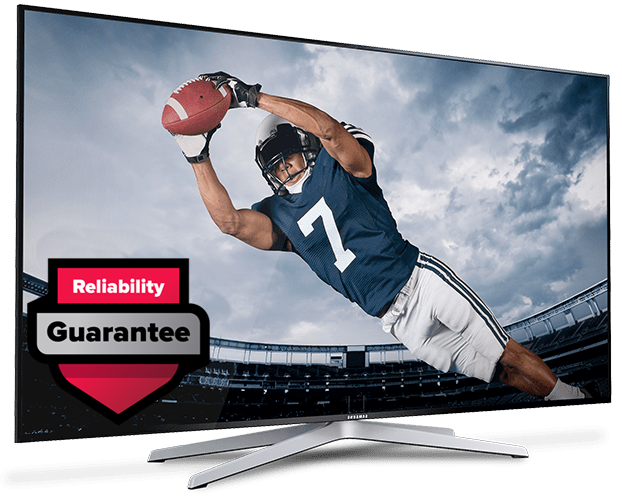 Customize Your TV Experience with Sports & Movie Add-Ons
Looking to add even more action-packed sports channels or more entertainment with premium movie channels to your DISH package? When you order DISH online we've made it easy to add on sports packages like the Multi-Sport pack with NFL Redzone, MLB Extra Innings, NBA League Pass and NHL Center Ice. Add-on movie packages include Showtime, Epix, the DISH Movie Pack which has 15 of your favorite movie channels, and more!
DISH also has the largest selection of international language add-ons! Easily select them while ordering your package online by clicking the button below.
Take Your DISH Service Anywhere
Instantly watch thousands of movies, shows and live TV on your computer, tablet or mobile device – all for free with DISH Anywhere! Just install the DISH Anywhere app, and just like at home, you can watch live, on-demand, and recorded programming!
You can even start watching your favorite shows on your TV and resume watching later on your computer or mobile devices!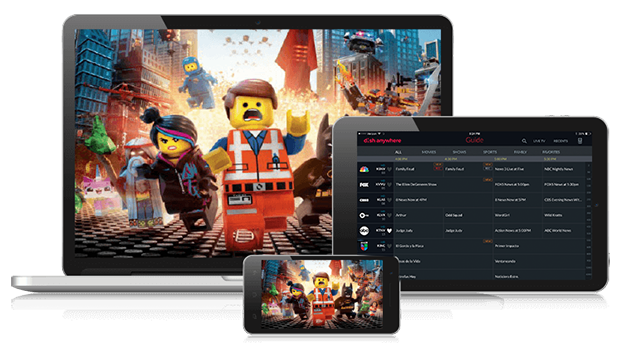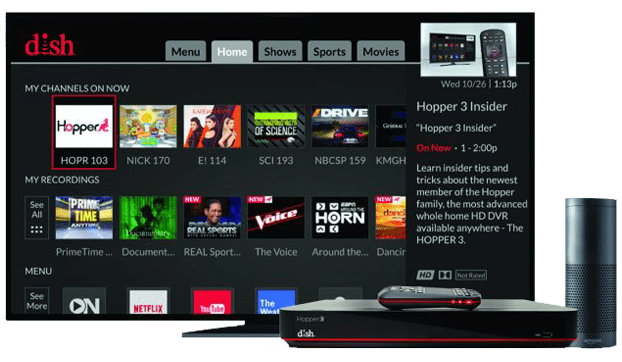 How to Order DISH Network TV Online
We've made it easy to get the leader of entertainment in your home in as little as one day! Order DISH Network by clicking the button below and following this easy process:
Choose the perfect TV package for your family! Latino packages are also available.
Select all or which free premium channels you would like to try for 3 months, and select any additional sports, movies, international, or news add-on packs you would like to add to your package.
Estimate your credit score, choose how many TVs you would like DISH service on, and select the DVR equipment for each TV.
Enter your contact information and billing address.
Get Great Deals with Your DISH TV Packages
Save with DISH's 2-Year TV Price Guarantee

Want the same TV price, every month, for the next 2 years? With the DISH Network 2-Year Price Guarantee you'll have the same bill every month and never have to worry about price hikes or hidden fees again. Lock in your price with America's Top 120, 120+, 200, or 250 package!
Get a FREE DISH Voice Remote*

Now, for a limited time, get a DISH Voice remote for FREE when purchasing a qualifying TV packages! Start surfing channels, Live TV, On Demand TV, and Netflix using advanced voice recognition technology.
Enjoy Free Premium Channels*
Now for a limited time get 3 FREE months of Showtime, Starz and the DISH Movie Pack at no cost! Enjoy access to thousands of movies and award winning series at home, and on-the-go with DISH Anywhere.
Watch TV anywhere with DISH
With the DISH Anywhere app, take your TV on-the-go and watch live TV, On Demand programing, and get access to you DVR recordings on any device.
*Watching live and recorded TV anywhere requires an internet-connected, Sling-enabled DVR and a compatible mobile device.
Get Free HD & 4k For Life

Your DISH package deals include crystal-clear HD channels, free for life. Watch hundreds of HD channels with 99.9% signal reliability. Plus, enjoy special TV events and On Demand movies in stunning 4K.
*Watching 4K requires a 4K TV. Netflix streaming membership required.
Internet Deals Starting at $19.99/mo*
Add high speed internet to your DISH Network package with plans starting as low as $19.99/month*. Choose between cable, DSL, fiber, and satellite Internet options that are available nationwide.
*Subject to availability, restrictions apply
*Requires credit qualification, 2-year commitments with early termination fee and eAutoPay. Hopper upgrade fee may apply. Subject to availability, restrictions apply. Voice Remote requires internet connected Hopper. Free premium channels: After 3 mos., you will be billed $30/mo. for Showtime, Starz and DISH Movie Pack unless you call or go online to cancel. Internet not provided by DISH and billed separately
Learn What Our DISH TV Customers Had To Say