DISH Latino Plus
$4699/mo
$51.99/mo
190+ Channels
FREE Next Day Installation!
Scheduling may vary & up to 6 TV's
Smart HD DVR Included
With credit qualification or qualifying packages
FREE HD for Life
Watch TV in the highest quality
190+ Channels Included




Local Channels Included
FREE Premium Channels*


Premium Channels Free for 3 Months
*All offers require credit qualification, 2-Year commitment with early termination fee and eAutoPay. After 3 mos., you will be billed $20/mo. for Showtime and DISH Movie Pack unless you call to cancel..
DISH Latino Plus Channel List

Alma Vision Hispanic
Cine Latino
Fusion
QVC
AMC
Cine Sony
Gem Shopping Network
QVC2
Angel One
CNN En Espanol
GRIT
REAL
Antena Tres Internacional
CRAFT
History En Espanol
Russia Today
AXS TV
C-SPAN
HITN
Shepherd's Chapel Network
AZ Cinema
CSPRT
Home Shopping Network
SHPLC
AZ Clic
CubaMax
Home Shopping Network 2
SMART
Azteca America
Discovery
HOPR
Sonlife Broadcasting Network
Baby First
Discovery en Español
Impact Network
Syfy Channel
Baby TV
Dish Network FYI
In Country Television
TBN
BEAUT
Disney XD
INSP
TBS
beIN Sport
DPLCL
Jewelry Television
Teleformula
beIN Sports en Espanol
Justice
Telemundo
Believer's Voice of Victory
Enlace
Kids and Teens Television
Telemundo Oeste
Boomerang
EPIC
LAFF TV
Three Angels Broadcasting
BUZZR
ESPN Deportes
Link Television
TV Espanola International
BYU Television
Estrella TV
MLMDS
Universo
Caracol TV Internacional
Estudio 5
MTV Tr3s
USA Network
Cartoon Network
Eternal Word Television
MXCNL
Velocity
Cartoon Network West
EVINE Live
NASA
Videorola
Cbeebies
Faith USA
NatGeo Mundo
V-ME
Centroamerica TV
FETV
Nick Jr.
Wapa America
CGTN Espanol
FOX Deportes
Nuestra Tele
WeatherNation
CGTNN
Free Speech TV
Pasiones
Women's Entertainment
Christian Television Network
Fuse
Pursuit
Zee Mundo
DISH Latino Plus Channel List

Alma Vision Hispanic
Fusion
AMC
Gem Shopping Network
Angel One
GRIT
Antena Tres Internacional
History En Espanol
AXS TV
HITN
AZ Cinema
Home Shopping Network
AZ Clic
Home Shopping Network 2
Azteca America
HOPR
Baby First
Impact Network
Baby TV
In Country Television
BEAUT
INSP
beIN Sport
Jewelry Television
beIN Sports en Espanol
Justice
Believer's Voice of Victory
Kids and Teens Television
Boomerang
LAFF TV
BUZZR
Link Television
BYU Television
MLMDS
Caracol TV Internacional
MTV Tr3s
Cartoon Network
MXCNL
Cartoon Network West
NASA
Cbeebies
NatGeo Mundo
Centroamerica TV
Nick Jr.
CGTN Espanol
Nuestra Tele
CGTNN
Pasiones
Christian Television Network
Pursuit
Cine Latino
QVC
Cine Sony
QVC2
CNN En Espanol
REAL
CRAFT
Russia Today
C-SPAN
Shepherd's Chapel Network
CSPRT
SHPLC
CubaMax
SMART
Discovery
Sonlife Broadcasting Network
Discovery en Español
Syfy Channel
Dish Network FYI
TBN
Disney XD
TBS
DPLCL
Teleformula
Telemundo
Enlace
Telemundo Oeste
EPIC
Three Angels Broadcasting
ESPN Deportes
TV Espanola International
Estrella TV
Universo
Estudio 5
USA Network
Eternal Word Television
Velocity
EVINE Live
Videorola
Faith USA
V-ME
FETV
Wapa America
FOX Deportes
WeatherNation
Free Speech TV
Women's Entertainment
Fuse
Zee Mundo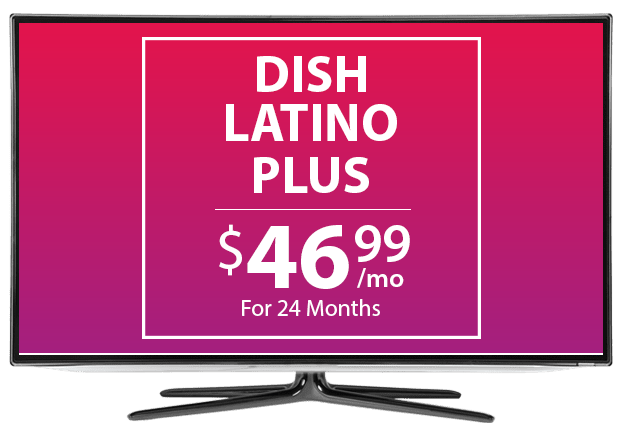 DISH Latino Plus
All your favorite channels in Spanish and English are on DishLatino Plus. Get more than 190 channels for just $46.99* per month. The biggest soccer matches and more are on ESPN Deportes, FOX Deportes and beIN Sports. Catch drama on Telemundo, Pasiones and others. Plus, watch AMC, Cartoon Network, CNN en Español, TBS and more.
*All offers require credit qualification, 2-Year commitment with early termination fee and eAutoPay.
Get Great Value with DISH Deals
Promotions from DishLATINO give you more value than other TV providers. Get next day installation for free. Enjoy your DishLATINO Plus channels in HD for life, all for free! Local channels like ABC, CBS, FOX, Estrella and more are included in your package price, where available. Premium channels like Showtime and DISH Movie Pack are free for three months* when you subscribe to DISH.
*After 3 mos., you will be billed $20/mo. for Showtime and the DISH Movie Pack unless you call to cancel..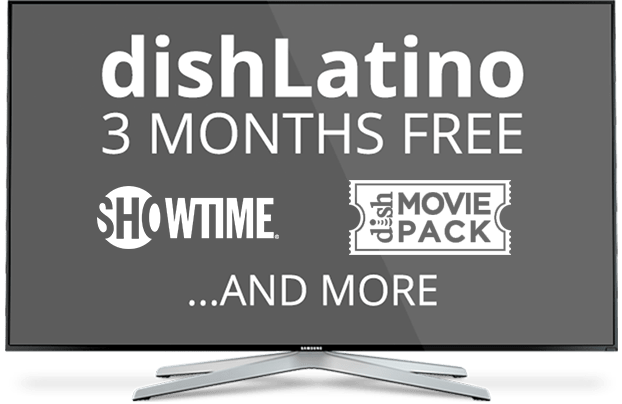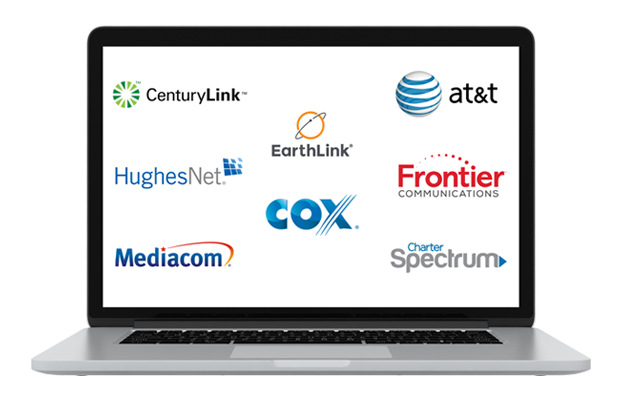 Stay Connected with High Speed Internet
Stay connected when you subscribe to an internet plan from on of Planet DISH's partners. Get internet as low as $14.95 per month in select markets, with DSL, cable, fiber and satellite options. No matter where you live or what your budget is, there's an internet plan for you.
Watch the Best Telenovelas on DISH
Keep up with your favorite telenovela characters on Telemundo, Pasiones and more. Spend your day with A Que No Me Dejas, Virgen Morena and more. Primetime favorites like Los Cowboys, Sila and Vino el Amor are all on dishLATINO Plus. You'll also be able to enjoy movies in Spanish on Cinelatino and De Película!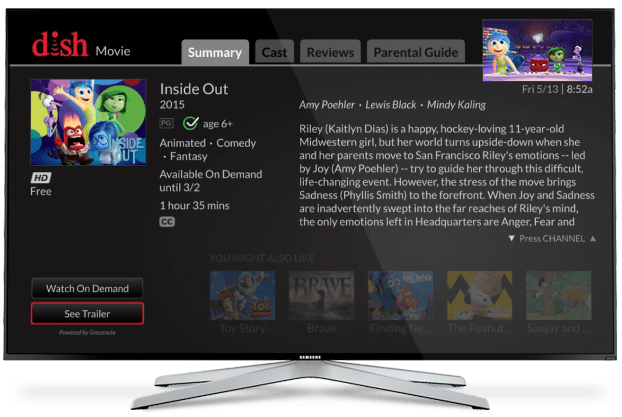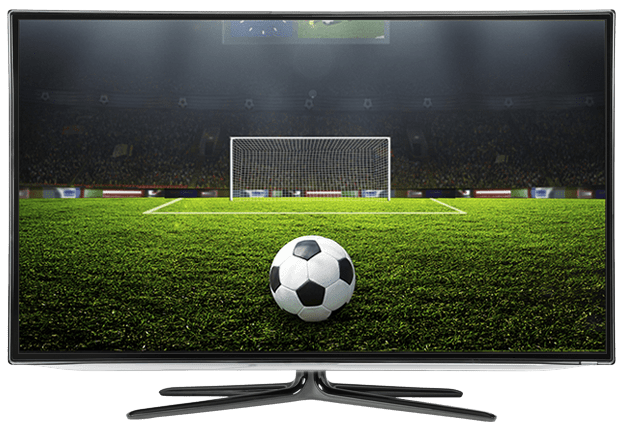 DISH Network Sports Channels
Watch soccer, tennis, basketball, boxing and more on your favorite sports channels with DishLATINO Plus. The best games from Mexico, Argentina and Europe are on DISH with ESPN Deportes. Catch must-see matches live on Spanish channels like beIN Sports en Español and FOX Deportes. Plus, get soccer and rugby from leagues around the world on beIN Sports.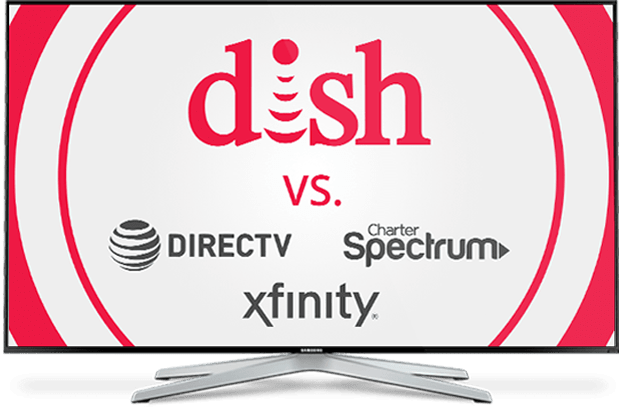 DishLATINO vs. DIRECTV
With DishLATINO Plus, you get 190+ channels, including dozens of Spanish channels, all for $46.99 per month with 2 year price lock. DIRECTV Optimo Más Todo includes many of the same channels, but costs $93.00 per month after just one year. With DISH Network, we'll install TV in up to 6 rooms for free; DIRECTV includes only 4.
dishLATINO Plus Frequently Asked Questions
What channels does DishLATINO have?
DishLATINO Plus has over 190 channels, both in English and Spanish. Watch sports on beIN SPORTS and ESPN Deportes. Telenovelas are on channels like Telemundo and Pasiones. The whole family will love AMC, History en Español and Disney XD.
What channel is Telemundo on DISH?
Telemundo East is channel 835 on DishLATINO Plus. For Telemundo West, turn to channel 836. You can enjoy novelas, entertainment news, sports from around the world and more. Drama and sports are on all day for the best DishLATINO entertainment.
How much is DishLATINO?
When you get DishLATINO Plus, pay $46.99 per month with a 2 year price lock. You get 190+ channels in English and Spanish and a Hopper Smart HD DVR is included in your package price.
Exceptional Customer Experience