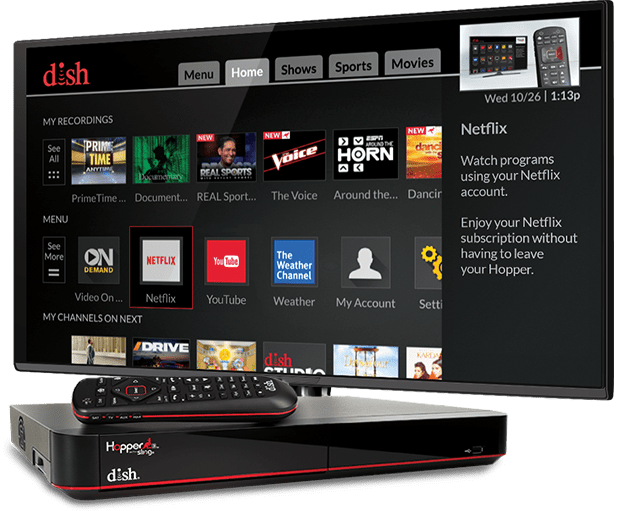 Save Big With DISH's Healthcare Workers Deal
To extend our gratitude and appreciation for our nation's doctors, nurses, and hospital staff, we are offering a special deal created just for medical providers and first responders. When you sign up for a qualifying DISH TV package, you'll receive some amazing perks that include 1 free pay-per-view movie every month, access to the Heartland Pack add-on at no extra cost to you, and even an upgrade to Hopper 2 DVR.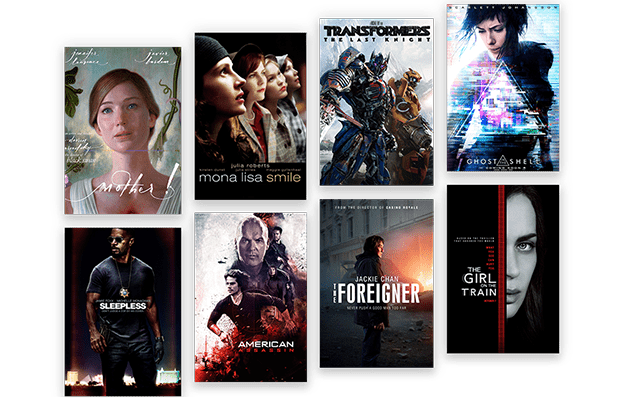 Enjoy A Free Movie Rental Each Month
Why spend money on multiple movie tickets and snacks when you can enjoy the newest flick from the comfort of your own home? With the Healthcare Workers Deal from DISH, you'll receive a free movie rental each month. Select your favorite from over 20,000 titles or try a new one you've never seen before! Whatever you choose, it's on us.
Heartland Pack Add-On For No Extra Cost
As an added thank-you, healthcare workers will get to enjoy the Heartland Pack add-on for no additional costs. With a selection of family-friendly programming, there's always something engaging to watch on this channel pack made for family and friends of all ages. Whether you're looking for a new educational series on Discovery Family or a movie to watch with your kids on Pixl, there's something on the Heartland Pack for everyone to enjoy.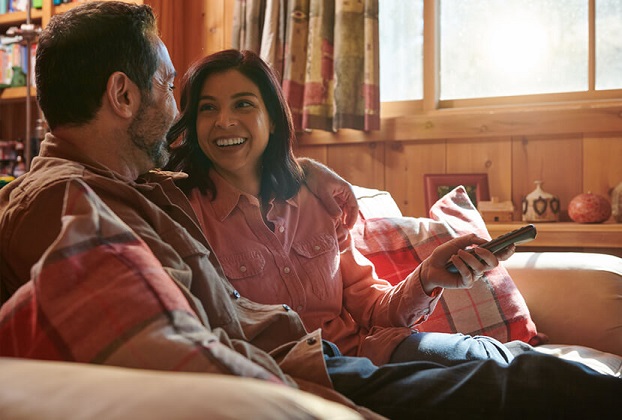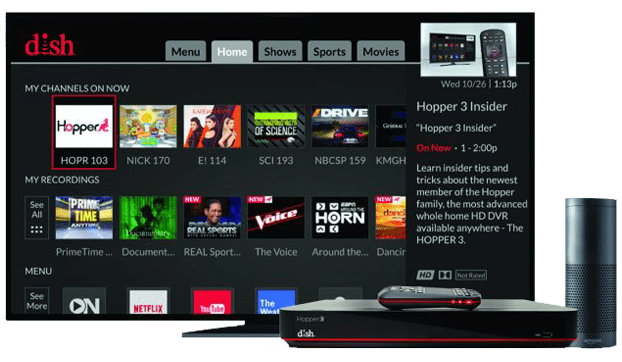 Receive a Free Voice Remote When You Subscribe
When you sign up for a DISH TV channel package, you'll receive a free voice remote with your purchase for absolutely free. Changing the television-watching experience for the better, this innovative remote allows you to pause, play, and even find your favorite shows with just your voice! The addition of backlighting capabilities and a "locate remote" function makes it easy for you to surf through channels at night and locate it when it's gone missing beneath the couch cushions.
Watch TV From Anywhere With Ease
With the DISH Anywhere app, watching TV on-the-go has never been easier. Catch up on the latest news and hear about the weather for the upcoming weekend, or watch your favorite recorded content from your DVR on your lunch hour. The app even allows you to start a new series or movie from your phone, tablet, or other portable device and finish it later on your television at home.
*Watching live and recorded TV anywhere requires an internet-connected Hopper w/Sling or Hopper 3 and compatible mobile device. On Hopper Duo, there is no live TV streaming for DISH Anywhere. On Demand programming depends on package and technology.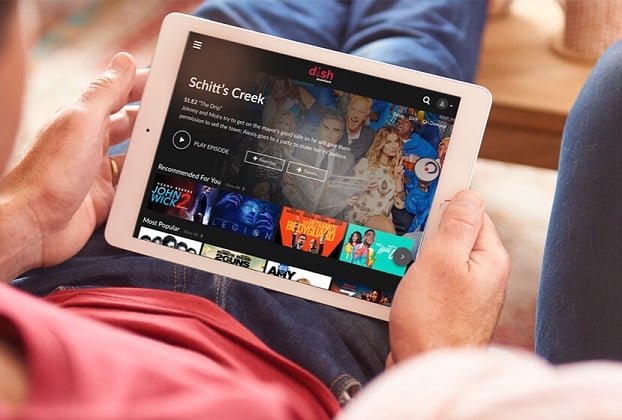 Score Big With These Great DISH TV Packages:
*New and qualifying former customers only. All offers require credit qualification, 2-year commitment with early termination fee and eAutoPay. Prices include Hopper Duo for qualifying customers. Hopper, Hopper w/Sling or Hopper 3 $5/mo. more. Upfront fees may apply based on credit qualification. Fees apply for additional TVs: Hopper $15/mo., Joey $5/mo., Super Joey $10/mo. After 3 mos., you will be billed $30/mo. for Showtime, Starz and DISH Movie Pack unless you call or go online to cancel. *Requires Hopper 3. †Requires Hopper/w Sling or Hopper 3; 2,000 hours based on 2TB hard drive. †Netflix is currently available on Hopper Duo, Hopper w/Sling, Hopper 3, Wally, and Joeys. **Live or Recorded TV anywhere requires a Hopper w/Sling or Hopper 3. Offer ends 4/10/24. All packages, programming, features, and functionality and all prices and fees not included in price guarantee are subject to change without notice. After 6 mos., if selected you will be billed $9.99/mo. for DISH Protect unless you call to cancel. After 2 years, then-current everyday prices for all services apply. SHOWTIME is a registered trademark of Showtime Networks Inc., a CBS Company. Regional Sports: RSN Surcharge up to $3/mo. applies to AT120+ and higher packages and DishLATINO Dos and Max packages and varies based on location. Due to Viacom programming negotiations, a savings credit may be applied to your account if you subscribe to any English or Latino core programming package or the Variety and/or Kids Channel Pack. If Viacom restores its programming on DISH, the credit will be prorated and removed.
Google integration requires internet-connected Hopper, Joey, or Wally, and any Google Assistant-enabled device.