What Channels Does Sling TV Have?
Sling TV provides access to nearly 50 channels available across 3 different packages that you can choose depending on what kind of experience you're looking for. From the news and entertainment-focused Blue package or the Orange package that's geared more toward families and sports fan, to the Orange + Blue package that combines them both, you're sure to find a package that fits your family's needs.
Beyond those packages, there's also a great mix of add-ons you can pay a small amount extra for to tailor your TV experience even further. Sports, News, Lifestyle, Kids and more add-on packages are available to add at any time! And there's even more – since with Sling TV you can even watch and record local channels.
Does Sling TV Get Local Channels?
Yes it does, and at no extra charge! With the use of an over-the-air antenna, you can watch all your favorite local channels directly through the Sling TV app guide. Not only that, but Sling doesn't charge you any extra for watching locals like a cable company would.
Channels like NBC, CBS, ABC, PBS, Univision and Telemundo can be a part of your Sling TV channel selection as long as you have a compatible antenna. If you don't have one, Sling offers special deals on free HD antennas so you can be set up to watch locals easily and affordably!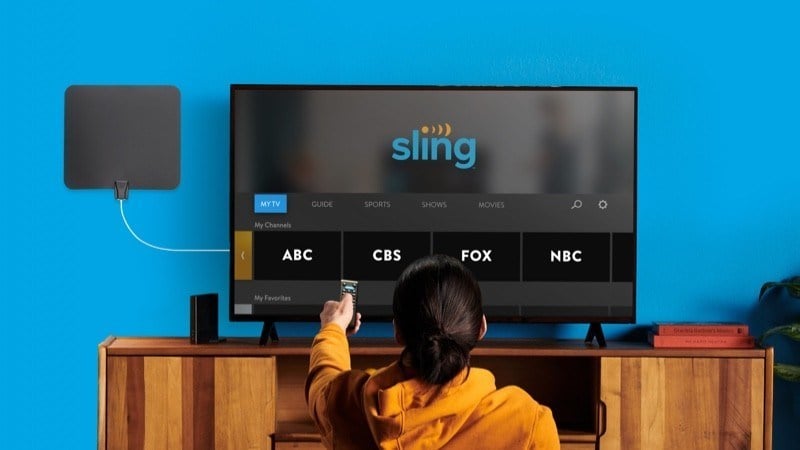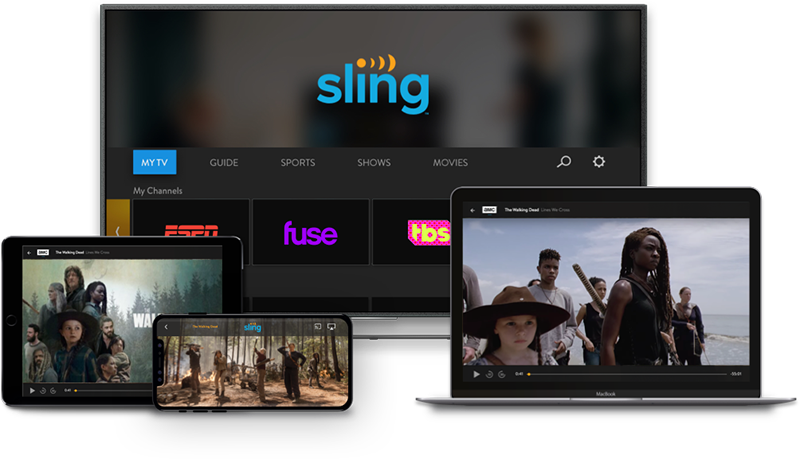 How Can I Watch Sling TV?
Getting started with Sling TV is simple. As long as you have a supported smart device and stable internet (wired, Wi-Fi or cellular), then you'll just need to sign up for the package you want, and install the Sling TV app on your device.
Supported devices include Roku, Apple TV, Amazon Fire TV, Chromecast, Xbox One, LG TVs and Samsung Smart TVs, as well as Android or iOS phones or tablets, and even PC or Mac computers. No matter your device setup, you should have no trouble getting yourself going with Sling TV quickly and easily.
What Equipment Do I Need?
Depending on what devices you already own, you might not need any equipment at all. If you already have a compatible device (media streamer, game console, smart TV, smartphone or tablet) then you'll be able to start streaming your live TV today with a subscription and installation of the Sling TV app.
However if you're interested in getting local channels or don't currently own a compatible streaming device, Sling offers some great options to get you started. The AirTV 2 and AirTV Anywhere are two media streaming units available through Sling, in addition to the HD antenna that will enable access to local channels. Sling also offers great promotions when bundling these items, including a way to get the HD antenna at no cost!