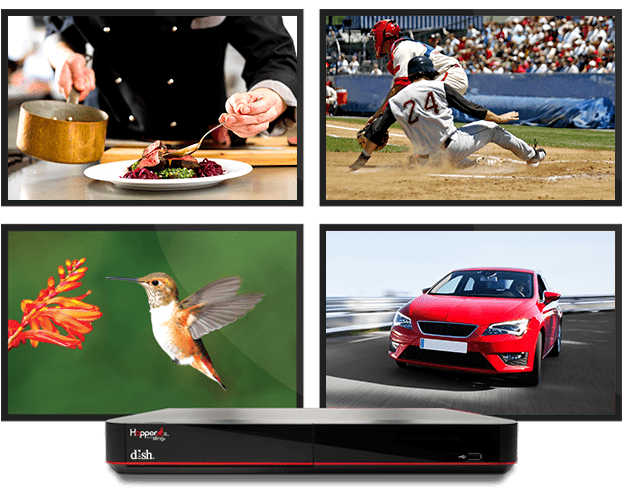 DISH International Basic Package
The DISH International Basic Package offers the most popular international TV channels for just $15 per month. This is the ideal package for anyone who wants only international TV programming. Over 30 English-language channels from around the world offer a rich mix of news, movies, music, sports and culture that will satisfy the entire family. Get the international TV you want to watch with the DISH International Basic Package.
Smart HD DVR Included with your package!.
Watch premium movie channels from DISH Movie Pack and Showtime, free for 3 months.
Qualify for free high quality HD for life with DISH International Basic.
*After 3 mos., you will be billed $30/mo. for Showtime, STARZ, and DISH Movie Pack unless you call or go online to cancel.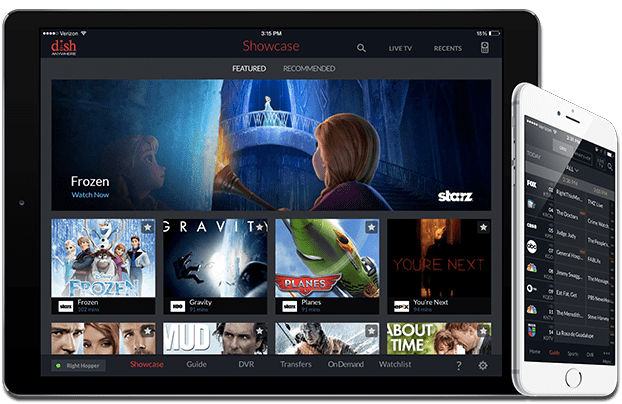 Step 1 – Learn More About DISH International Basic
Starting your TV package with DISH International Basic gives you dozens of international channels to state up-to-date with entertainment and news. With family programming, shopping networks, news from around the world and more, this TV plan offers great value. You'll enjoy high quality programming around the clock, broadcast straight to your home.
DISH International Basic Channels

Almavision
CTA
Gem Shopping Network
LAFF TV
Russia Today 
America Live/AAN
DEAL
GRIT
LinkTV
Sale
Angel One
DISH Studio
HSN
Luxe TV
SBN
Angel Two
Enlace
HSN 2
MALL/MARKT
Sundance TV
BabyFirstTV
Epic
HTN
NASA
Trace Sports Stars
BBC America
EuroNews
ICTV
NDTV Good Times
Trace Urban
Beauty IQ
Evine
Impact
News 18
TBN 
Believer's Voice of Victory
EWTN
INSP TV
Pursuit Channel
TVB 
Blue Ocean Network
FETV
Jewelry Televison
QVC
Vme TV 
Buy!
France 24
Justice
QVC Plus
YouTV
BYUTV
Free Speech TV
KTV
RIT TV
Z Living
CSPAN
DISH International Basic Channels

Almavision
ICTV 
America Live/AAN
Impact
Angel One
INSP TV 
Angel Two
Jewelry Television 
BabyFirstTV
Justice 
BBC America
KTV 
Beauty IQ
LAFF TV 
Believer's Voice of Victory
LinkTV 
Blue Ocean Network
Luxe TV
Buy!
MALL/MARKT
BYUTV
NASA
CSPAN
NDTV Good Times
CTA
News 18
DEAL
Pursuit Channel
DISH Studio
QVC
Enlace
QVC Plus
Epic
RIT TV
Euro News
Russia TV
Evine
Sale
EWTN
SBN 
FETV
Sundance TV 
France 24
Trace Sports Stars
Free Speech TV
Trace Urban
Gem Shopping Network
TBN
GRIT
TVB 
HSN
 Vme TV 
HSN 2
 YouTV 
HTN
 Z Living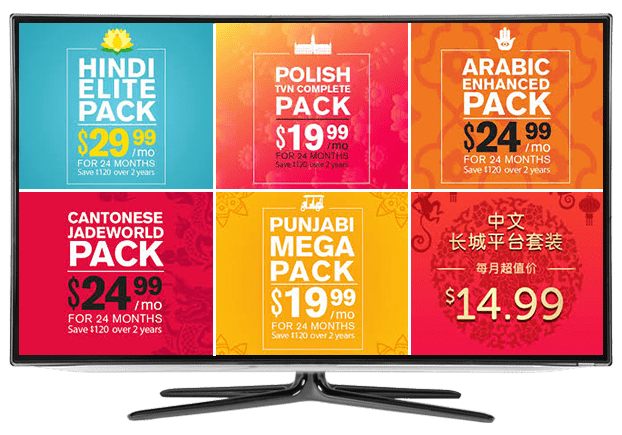 Step 2 – Choose Your Language Package
You can pair your DISH Network International Basic channels with more than 720 international channel options. DISH offers 28 languages in dozens of packages. Choose the packages that your family wants to watch from regions like the Middle East, Europe and South Asia. There are entertainment programs, news channels, movies and more for you to enjoy, no matter where your family is from.
Middle Eastern & African Packages
East Asian Language Packages
South Asian Language Packages
European Language Packages
South American Language Packages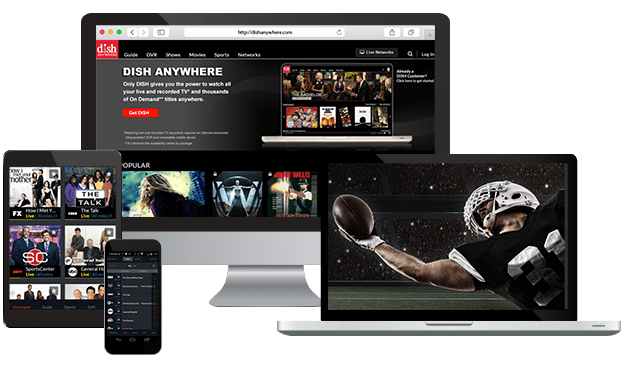 Step 3 – Add on DISH Extras for More Entertainment
Complement your international DISH channels with more sports, movies and local channels. Watch cricket from around the world 24/7 with Willow Cricket HD. Get more international news and entertainment in your TV package starting $5 per month. Customize your international package with the Local Channel Pack or premium movie and sports channels.
DISH International TV Packages: Add-On Packs
Personalize your international TV package with extra channels. Enjoy more news, sports, movies and more with these add-on packs.
Local Pack
$1200
Subject to Availability

Willow Cricket HD
$1499
2 Channels

Multi-Sport Pack
$1300
18+ Channels

DISH Movie Pack
$1000
15 Channels

International News Package
$500
2 Channels

International World Package
$500
11 Channels