DISH Network Bangla Packages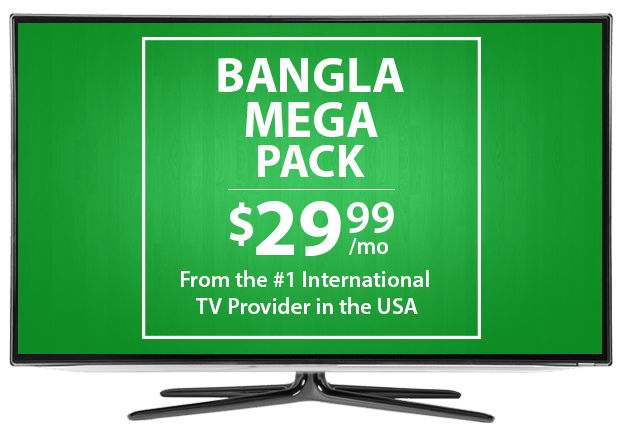 Bangla TV Channels From DISH –

$29.99/mo.
FREE Installation
Smart HD DVR Included
FREE HD + 4K Channels
Popular Bangla Packages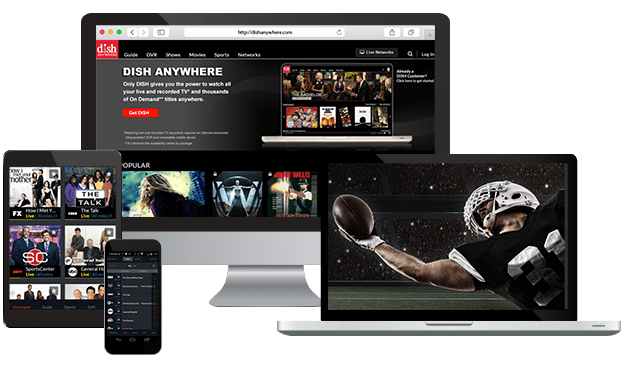 Bangla TV Channels From DISH
Watch channels broadcast from Bangladesh on your TV at home with DISH. The best regional and national news, dramatic serials, entertaining movies, and international cricket matches and commentary are all included in DISH's Bangladesh TV channel list. Tune in to ATN Bangla, CineBangla, Colors Bangla, NTV Bangla and Willow Cricket HD. These Bangla channels are more are available with DISH's Bangla Mega Pack!
Bangla Mega Pack –

$29.99/mo
DISH delivers news, movies, serials and sports in the Bangla Mega Pack. The Bangladesh TV channel list includes ATN Bangla, Channel-i, Colors Bangla and Zee Bangla. You can also watch cricket from Bangladesh, India and around the world with Willow Cricket, featuring matches live in HD. The Bangla Mega Pack can be added to your DISH package for $29.99 per month.
| Network Name | DISH Channel | Channel Highlights |
| --- | --- | --- |
| ATN Bangla | Channel 792 | ATN News | Golpo Gaaner Amontrone | Quranic Discussion |
| Channel-i | Channel 791 | Prokiti O Jibon | Jibon Jekhane Jemon | Shopno Orar Din |
| CineBangla | Channel 795 | Enjoy entertaining movies from CineBengla |
| Colors Bangla | Channel 779 | Bene Bou | Roopkatha | Resham Jhanpi |
| Maasranga Television | Channel 793 | Mācharāṅā Sambāda | Bā'uliẏānā | Dēśēra sambāda |
| NTV Bangla | Channel 790 | Moddhorater Khabor | Shong-Shar | Apanar Giggasha |
| Willow Cricket HD | Channel 712 | Watch cricket from around the world in HD |
| Willow Xtra | Channel 722 | WLXTR offers Cricket and Sports News programming. |
| Zee Bangla | Channel 776 | Soubhagyer Dishari | Sampurna | Ei Cheleta Bhelbheleta |
Bangla Channel Add-On Packs
Personalize your Bangla TV package with extra channels from around the world, including Willow Cricket HD, NDTV 24*7, France 24 and more. Enjoy more news, sports and global entertainment at a budget-friendly price with these add-on packs, designed with international families in mind.
International World Package
$500
11 Channels

World News Pack
$500
4 Channels

Willow Cricket HD
$1499
2 Channels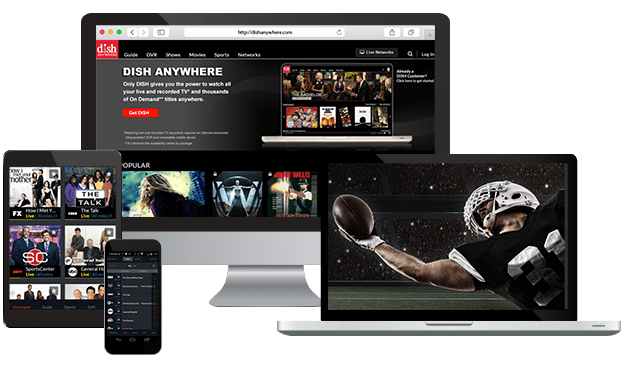 Bangla TV With Any DISH TV Package
Add your favorite Bangla TV channels to any TV package from DISH! America's Top options deliver value, with hundreds of channels and great DISH Deals. Watch sports, dramas, reality TV and movies, plus qualify for a free Hopper 3 upgrade, free installation and free HD. You can also choose from international base packs and enjoy Bangla TV channels and international news for as low as $44.99 per month.