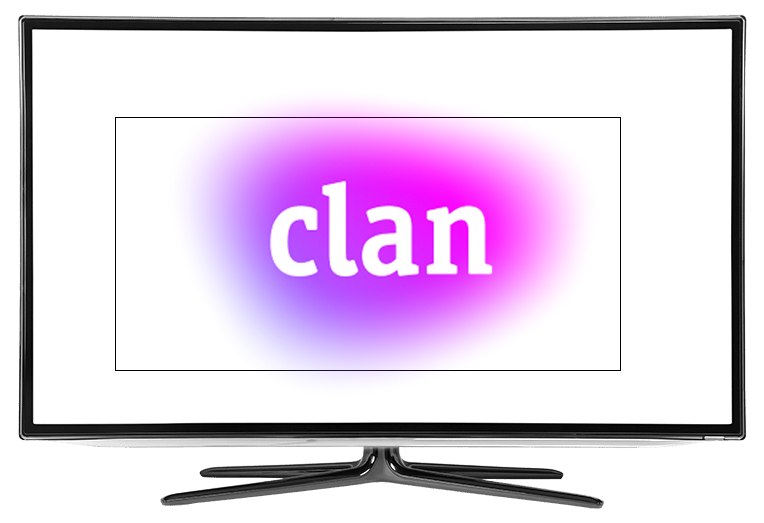 What Channel is Clan TV on DISH?
Clan is available on DISH channel 821. Offering fun, entertaining and compelling content for children under the age of 13, Clan offers a wide range of programming that promotes key values like friendship, respect, defending nature, cooperation and hard work. The shows on Clan can be enjoyed commercial-free and air 24/7.
Featured Shows from Clan:

Cocina con Clan
Let chef Enrique Sánchez and his helpers guide you through the exciting world of cooking! This show travels all over the country to teach kids, mothers and fathers how to cook fun and healthy meals. Go to the kitchen, the orchard, farms, fish markets and beyond with Cocina con Clan!
Lunnis
This weekly show for preschool kids follows Lunnis who, together with singer Lucrecia, explore exciting traditional stories and legends. Lucrecia's magical book will give to life characters like Cervantes, Sant Jordi, Anibal and Olentzero through animated stories and musical setpieces.

Trollhunters
From Dreamworks and the imagination of Guillermo del Toro comes the epic Trollhunters! See worlds collide as an ordinary teenager Jim Lake Jr. discovers a mystical amulet that leads him to discover a secret civilization of trolls beneath his small town of Arcadia.
Clan TV is Available on These Great dishLATINO Packages:
DishLATINO Plus
190+ Channels
$5499
everyday price: $76.99/mo
FREE Premium Channels
Smart HD DVR Included
FREE Installation
DishLATINO Dos
225+ Channels
$7999
everyday price: $95.99/mo
FREE Premium Channels
Smart HD DVR Included
FREE Installation
DishLATINO Max
265+ Channels
$9499
everyday price: $107.99/mo
FREE Premium Channels
Smart HD DVR Included
FREE Installation