How Big is the Hopper Hard Drive?
How Big is the Hopper Hard Drive?
Two terabytes of memory make up the Hopper 3's hard drive. The Hopper 3's memory is practically limitless, with up to 500 hours of HD storage available. That's more than 20 days of your favorite shows, movies and sports, all in HD! You can also use the Hopper 3 to store up to 2,000 hours of SD programming.
You can double the memory of your Hopper 3 with an external hard drive, thanks to a USB port located right on the front of the Hopper for easy access. Use an external hard drive with its own power supply to add anywhere from 50 GB to 2 TB of external memory with a single disk drive.
Hopper 3 HD DVR Specifications
Shows Recorded at Once
16
TVs Watched at Once
7
Hard Drive Size
2 TB
Hours of HD Storage
500
Hours of SD Storage
2,000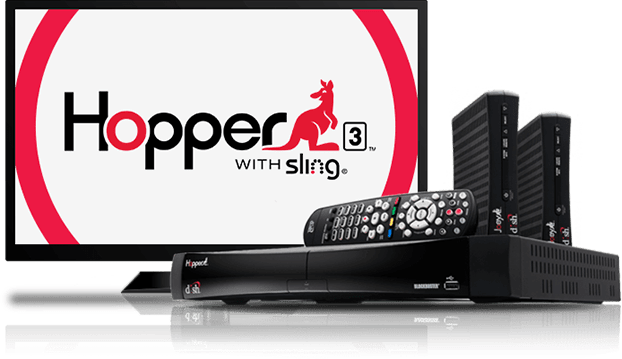 How Many Shows Can You Record at Once with DISH?
The Hopper 3 records up to 16 shows at the same time! This is because of the Hopper 3's 16 tuners, which let the whole family watch now and record for later with zero conflicts.
ABC, NBC, CBS and Fox are automatically recorded onto the DISH Hopper hard drive during primetime with PrimeTime Anytime. These shows are available to watch during the following week, with no commercials thanks to AutoHop. All of these channels use only one tuner to record and don't use storage space in your Hopper, minimizing their impact on your system so you can record and store even more.
*With PrimeTime Anytime, you can record all of the primetime programs from ABC, CBS, FOX and NBC and keep them for up to 8 days. AutoHop feature is available at varying times, starting the day after airing, for select primetime shows on ABC, CBS, FOX and NBC recorded with PrimeTime Anytime.