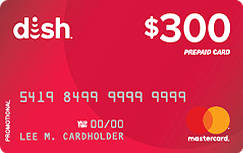 Expiring Soon - Switch to DISH & Get Up to a $300 Gift Card!*
*for qualifying customers
What Channel is Telemundo on DISHLatino?
Telemundo is available on channel DISH channel 835. Accessible through all of DISHLatino's channel packages, Telemundo has content ranging from sports programming and news talk shows to telenovelas and the latest movies. Whether you're a sports fan looking to enjoy the game or you simply wish to relax into the evening with a reality television binge, Telemundo has what you're looking for.
Featured Shows from Telemundo:

Un Nuevo Dia
Un Nuevo Dia is a Spanish morning talk show that has aired on Telemundo since 2008. With a variety of hosts discussing different issues surrounding current affairs and other hot topics, this daily show will brighten your day with humor, fun, entertainment, and so much more!

La Esclava Blanca
A story of slavery, family, and love, this Colombian telenovela tells the tale of Victoria, a woman who arrived in America to marry a wealthy man. Little does anyone else know however that years before, Victoria had lived with a slave family who took her in as their own and raised her after her parents were killed. Now, she's returned to free this family, her family, and return the favors that they did for her as a child.

Silvana sin Lana
An American telenovela, this series follows Silvana and her family. Though they are wealthy and have a seemingly great life, Silvana's husband suddenly leaves town while fleeing from the police and their warrant to arrest him for fraud. Penniless and left without a stable home, Silvana and her family must navigate their newly troubled waters in the hopes of finding a way to survive without their money and without their father.
Telemundo is Available on These Great dishLATINO Packages:
DishLATINO Plus
190+ Channels
$5499
everyday price: $76.99/mo
FREE Premium Channels
Smart HD DVR Included
FREE Installation
DishLATINO Dos
225+ Channels
$7999
everyday price: $95.99/mo
FREE Premium Channels
Smart HD DVR Included
FREE Installation
DishLATINO Max
265+ Channels
$9499
everyday price: $107.99/mo
FREE Premium Channels
Smart HD DVR Included
FREE Installation