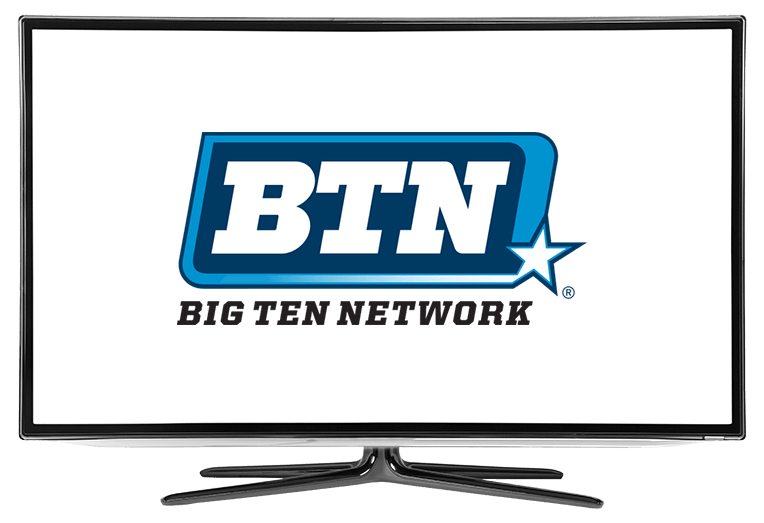 What Channel is the Big Ten Network on DISH?
Big Ten Network is on DISH channel 410. The biggest games from the Big Ten Network air on DISH channel 410. Each year, more than 650 events are televised from the conference, including dozens of championship events. You can also catch game analysis and college town culture on channel 405.
Featured Shows from Big Ten Network:

Sports Lite With Mike Hall
Former ESPN Dream Job winner Mike Hall hosts Sports Lite with Mike Hall on Big Ten Network. This late night talk show is all about sports, with correspondents in both New York and Los Angeles for coverage and analysis from coast to coast. All the best sports news is broken down and paired with humorous commentary for BTN fans.

Campus Eats
College towns have the best food, and Campus Eats is out to prove it. This show takes viewers to the best eateries in and around Big Ten schools. The best breakfast, burgers, dessert, food trucks, pizza and sandwiches are all included on these tours, hosted by Troy Johnson and Jenny Dell.

BTN Live
All the hot topics of the day are covered by BTN Live, a radio and TV show on Big Ten Network. Anchor Rick Pizzo and correspondent Amina Smith talk sports from around the conference with specialists and experts, like football analyst Gerry DiNardo. No matter which school and sport is your favorite, it'll be discussed on BTN Live.
Big Ten Network is Available on These Great DISH Packages
AMERICA'S TOP 120+
190+ Channels
$9999
everyday price: $119.99/mo
FREE Premium Channels
Smart HD DVR Included
FREE Installation
AMERICA'S TOP 200
240+ Channels
$10499
everyday price: $129.99/mo
FREE Premium Channels
Smart HD DVR Included
FREE Installation
AMERICA'S TOP 250
290+ Channels
$11499
everyday price: $139.99/mo
FREE Premium Channels
Smart HD DVR Included
FREE Installation