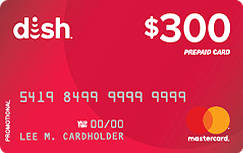 Expiring Soon - Switch to DISH & Get Up to a $300 Gift Card!*
*for qualifying customers
What Channel is Enlace on DISH?
Enlace is on DISH channel 4870. Enlace is dedicated to Christian programming. Enlace provides inspirational Christian broadcasting to Spanish speaking viewers. With Enlace, you can enjoy many of the same programs from English language stations with Spanish translations. Get your daily dose of Christian motivation with Enlace.
Featured Shows from Enlace:

Disfrutando la Vida Diaria
Experience this Spanish language version of evangelist Joyce Meyer's show. Joyce Meyer teaches viewers how to make the most of every day in this broadcast about living life to the fullest through God. Joyce Meyer provides helpful tips on overcoming challenges and ensuring you live a life of purpose.

Acontecimientos
Christian concerts and music events are brought right to your television in this broadcast. Enjoy Christian music as you've never had before with this extended broadcast of Christian concerts and performances.

Compañía de Mujeres
Christian women's leaders speak in Compañía de Mujeres, a broadcast dedicated to speaking to and empowering women in the Christian community. Women leaders discuss God and what it means to be a Christian woman in this broadcast.
Enlace is Available on These Great DISH Packages
AMERICA'S TOP 120
190 Channels
$7999
everyday price: $109.99/mo
FREE Premium Channels
Smart HD DVR Included
FREE Installation
AMERICA'S TOP 120+
190+ Channels
$9499
everyday price: $114.99/mo
FREE Premium Channels
Smart HD DVR Included
FREE Installation
AMERICA'S TOP 200
240+ Channels
$9999
everyday price: $124.99/mo
FREE Premium Channels
Smart HD DVR Included
FREE Installation
AMERICA'S TOP 250
290+ Channels
$10999
everyday price: $134.99/mo
FREE Premium Channels
Smart HD DVR Included
FREE Installation