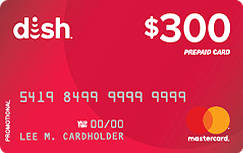 Expiring Soon - Switch to DISH & Get Up to a $300 Gift Card!*
*for qualifying customers What Channel is FETV on DISH?
FETV is on DISH channel 82. Classic programs reign supreme at FETV, a network full of quality family programming. Take a journey down memory lane with classic television shows such as Perry Mason, Bewitched, and I Dream of Jeannie. These classic shows are a must see.
Featured Shows from FETV:

The Monkees
It's time to play around with the Monkees. Quartet 60's band the Monkees antics are captured in this light-hearted series. Covering their adventures as they travel, performing iconic songs and sets, any fan of the band will love this series.

I Dream of Jeannie
What do you wish for? Iconic actress Barbara Eden stars in this series about an astronaut who rescues a genie from a bottle. In a deviation from classic genie tales, heroine Jeannie can use her abilities anytime she wishes, even without needing to consult the host in which she's bound with.

One Day at a Time
In this classic sitcom about a divorced mother working hard to raise her two children, One Day At A Time stars Bonnie Franklin, Mackenzie Phillips, and Valerie Bertinelli. Take things one day at a time in this popular 70's sitcom.
FETV is Available on These Great DISH Packages
AMERICA'S TOP 120
190 Channels
$7999
everyday price: $109.99/mo
FREE Premium Channels
Smart HD DVR Included
FREE Installation
AMERICA'S TOP 120+
190+ Channels
$9499
everyday price: $114.99/mo
FREE Premium Channels
Smart HD DVR Included
FREE Installation
AMERICA'S TOP 200
240+ Channels
$9999
everyday price: $124.99/mo
FREE Premium Channels
Smart HD DVR Included
FREE Installation
AMERICA'S TOP 250
290+ Channels
$10999
everyday price: $134.99/mo
FREE Premium Channels
Smart HD DVR Included
FREE Installation