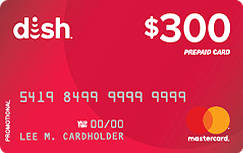 Expiring Soon - Switch to DISH & Get Up to a $300 Gift Card!*
*for qualifying customers What Channel is FYI on DISH?
FYI is on DISH Channel 119. FYI features a variety of lifestyle programming. Enjoy a mixture of presentations, from culinary, home makeover, reality, and culinary. FYI's broad lineup includes pop culture talk show Kocktails with Khloe, home renovation challenge Renovation Row, and romance reality series #BlackLove.

World Food Championships
The world's top chefs and amateur cooks gather at the World Food Championships with one goal in mind: to take home the top prize of $300,000. Rounds of competition include conjuring saucy pasta dishes, great burgers, blazing barbeque, and tip-top sandwiches.

Married at First Sight
Married at First Sight brings together individuals who agree to marry the first time they meet. With psychologists on hand to help, three couples must live as a married pair for eight weeks. At the end of an eight week period, the couples may choose to either stay together or divorce.

Tiny House Hunting
There's no better way to downsize than with a tiny house. In Tiny House Hunting, home-buyers are on the hunt for bite-sized residences. These tiny pads often have all the bells and whistles of larger homes, just in smaller portions. Real estate agents help buyers find their dream tiny house.
FYI is Available on These Great DISH Packages
AMERICA'S TOP 200
240+ Channels
$9999
everyday price: $124.99/mo
FREE Premium Channels
Smart HD DVR Included
FREE Installation
AMERICA'S TOP 250
290+ Channels
$10999
everyday price: $134.99/mo
FREE Premium Channels
Smart HD DVR Included
FREE Installation