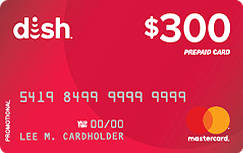 Expiring Soon - Switch to DISH & Get Up to a $300 Gift Card!*
*for qualifying customers What Channel is getTV on DISH?
getTV is on DISH channel 373. getTV puts classic programming within reach. Vintage television fans will enjoy getTV's extended lineup of classic presentations including series such as Married with Children, Good Times, and Shane. getTV's lineup carries series from both the far past and recent periods.
Featured Shows from getTV:

Sanford and Son
Experience the hilarious antics of a junk-dealer and his son in Sanford and Son. Fred Sanford is the owner of junk company Sanford and Son, in which he runs alongside his only son, Lamont. The two don't often get along but care deeply for one another in this classic program.

All in the Family
Archie Bunker isn't the most politically correct fellow on his block. Bunker is a working-class man who resides with his wife Edith, and his college-aged daughter Sally. All in the Family has been praised for its inclusion of social and political issues, a topic that was rarely explored on American television at the time.

All in the Family
Iconic duo Cher and Sonny Bono host this comedic sketch variety show. Included are a wealth of guest stars, including celebrity greats such as the Jackson 5, Elton John, Ike and Tina Turner, and Carol Burnett. Popular recurring sketches on the program include The Vamp Sketch, Sonny's Pizza, and At the Laundrette.
getTV is Available on These Great DISH Packages
AMERICA'S TOP 120
190 Channels
$7999
everyday price: $109.99/mo
FREE Premium Channels
Smart HD DVR Included
FREE Installation
AMERICA'S TOP 120+
190+ Channels
$9499
everyday price: $114.99/mo
FREE Premium Channels
Smart HD DVR Included
FREE Installation
AMERICA'S TOP 200
240+ Channels
$9999
everyday price: $124.99/mo
FREE Premium Channels
Smart HD DVR Included
FREE Installation
AMERICA'S TOP 250
290+ Channels
$10999
everyday price: $134.99/mo
FREE Premium Channels
Smart HD DVR Included
FREE Installation