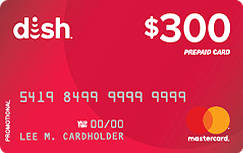 Expiring Soon - Switch to DISH & Get Up to a $300 Gift Card!*
*for qualifying customers
DISH Smart Pack
$4499/mo
The Smart Pack Is No Longer Available
55+ Channels
FREE Next Day Installation!
Scheduling may vary & up to 6 TV's
Includes Smart HD DVR
With credit qualification or qualifying packages
FREE HD for Life
Included with 3-year TV price guarantee
55+ Channels Included




Local Channels Included
FREE Premium Channels*



Premium Channels Free for 3 Months
DISH Smart Pack Channels List

Three Angels Broadcasting
C-SPAN
Hallmark Channel
Outdoor Channel
America Live
C-SPAN2
Headline News
Pop
Alma Vision Hispanic Network
Christian Television Network
Hallmark Movies and Mysteries
Pursuit
Dish Info 101
HOPR
QVC
DEAL
Home Shopping Network
QVC2
Animal Planet
Discovery Family Channel
Home Shopping Network 2
REAL
Classic Arts Showcase
DIY HD
In Country Television
RFD-TV
AXS TV
Daystar
Investigation Discovery
Russia Today
Baby First
Enlace
Impact Network
Sale
BEAUT
EPIC
INSP
Sonlife Broadcasting Network
Shepherd's Chapel Network
EVINE Live
Jewelry Television
Science HD
Bloomberg Television
Eternal Word Television
Justice
SHAHD
Boomerang
Faith USA
Kids and Teens Television
SHPLC
BUZZR
FETV
LAFF TV
SMART
Believer's Voice of Victory
FLXPK
Link Television
Dish Studio HD
BYU Television
Food Network HD
Satellite Response Network
TBN
CBS Sports Network
Free Speech TV
MLB Extra Innings
TV Land
Dish CD – Kid Tunes
FOX News HD
NASA
V-ME
CGTN Espanol
FYI HD
NHL Center Ice
VALU
CGTN News
Great American Country
Nickelodeon/Nick At Nite
VCAFR
CHPK
Gem Shopping Network
Nicktoons
Weather Channel
Cooking
GRIT
Nickelodeon/Nick At Nite – West
YouTV
CRAFT
HITN
PPV Event
DISH Smart Pack Channels List

Three Angels Broadcasting
Hallmark Channel
America Live
Headline News
Alma Vision Hispanic Network
Hallmark Movies and Mysteries
HOPR
Home Shopping Network
Animal Planet
Home Shopping Network 2
Classic Arts Showcase
In Country Television
AXS TV
Investigation Discovery
Baby First
Impact Network
BEAUT
INSP
Shepherd's Chapel Network
Jewelry Television
Bloomberg Television
Justice
Boomerang
Kids and Teens Television
BUZZR
LAFF TV
Believer's Voice of Victory
Link Television
BYU Television
Satellite Response Network
CBS Sports Network
MLB Extra Innings
Dish CD – Kid Tunes
NASA
CGTN Espanol
NHL Center Ice
CGTN News
Nickelodeon/Nick At Nite
CHPK
Nicktoons
Cooking
Nickelodeon/Nick At Nite – West
CRAFT
PPV Event
C-SPAN
Outdoor Channel
C-SPAN2
Pop
Christian Television Network
Pursuit
Dish Info 101
QVC
DEAL
QVC2
Discovery Family Channel
REAL
DIY HD
RFD-TV
Daystar
Russia Today
Enlace
Sale
EPIC
Sonlife Broadcasting Network
EVINE Live
Science HD
Eternal Word Television
SHAHD
Faith USA
SHPLC
FETV
SMART
FLXPK
Dish Studio HD
Food Network HD
TBN
Free Speech TV
TV Land
FOX News HD
V-ME
FYI HD
VALU
Great American Country
VCAFR
Gem Shopping Network
Weather Channel
GRIT
YouTV
HITN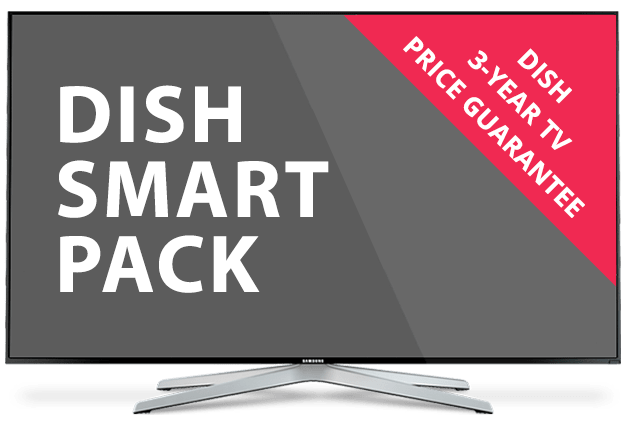 DISH Smart Pack
The Smart Pack from DISH offers dozens of channels, with family favorites, sports, shopping, news and more. The DISH Smart Pack channel list is perfect for TV lovers who want a great mix of options without breaking the bank. Enjoy entertainment designed for your family with channels like Discovery, Nickelodeon and RFD-TV.
DISH Delivers the Channels You Love
While DISH's Smart Pack is no longer available, there are many DISH Network packages that include the same channel options as the Smart Pack. Choose America's Top 120 for 190 channels of family-friendly entertainment, including Disney Channel, MTV, ESPN and local channels at no extra cost.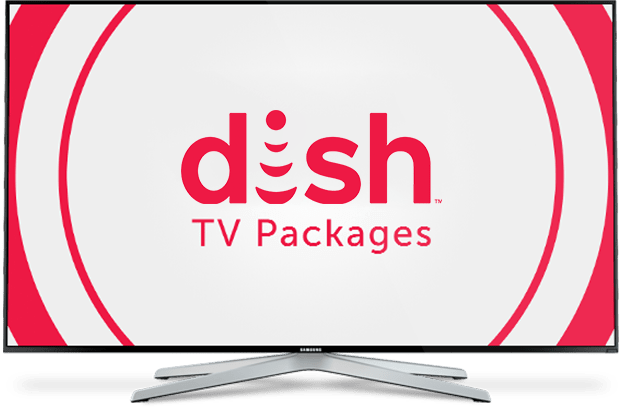 New DISH Smart Pack Packages
*All offers require credit qualification and 24-month commitment and early termination fee with eAutopay. Offer ends 11/13/23. Call for details. Prices include Hopper Duo for qualifying customers. Hopper, Hopper w/Sling or Hopper 3 $5/mo. more. Upfront fees may apply based on credit qualification. After 3 mos., you will be billed $30/mo. for Showtime, Starz and DISH Movie Pack unless you call or go online to cancel.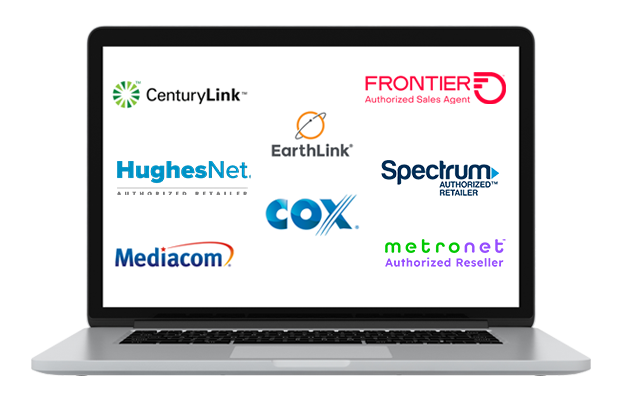 Get TV and Internet with DISH and Save
Subscribe to TV from DISH and add internet from a variety of providers to stay connected around the clock. Choose from satellite Internet, DSL, cable, and fiber options with speeds up to 500 Mbps! Internet plans start as low as $19.99 a month.
Take Home Smart DISH Deals
DISH Network's TV packages include great deals! With an America's Top package, you can enjoy free premium channels from Showtime, Starz and the DISH Movie pack for 3 months.* Unlike the DISH Network Smart Pack, America's Top packages include HD free for life. You'll also qualify for a free Hopper HD DVR upgrade.
*After 3 mos., you will be billed $30/mo. for Showtime, Starz and DISH Movie Pack unless you call or go online to cancel.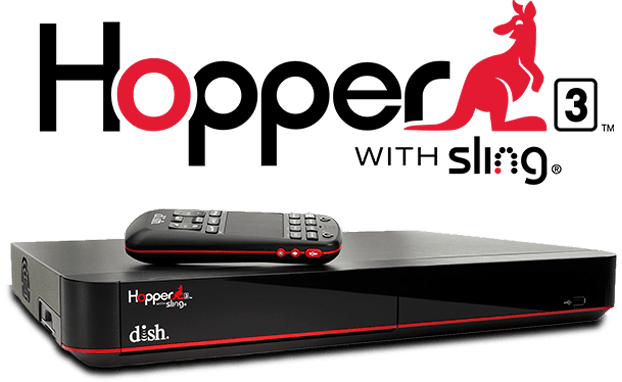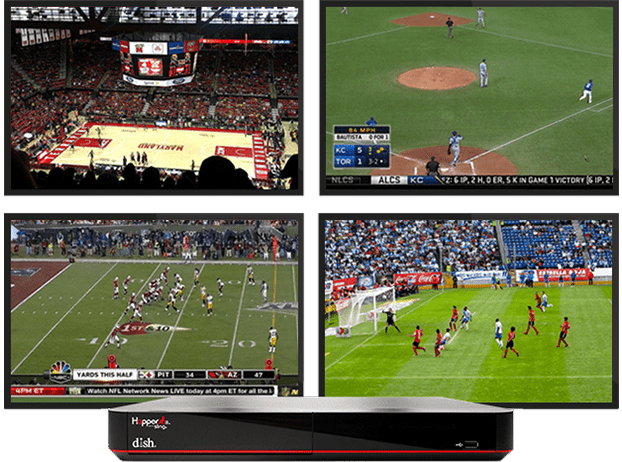 Watch Local Channels on DISH
Local channels are included on DISH's TV packages at no extra cost so you can watch regional news and primetime network TV. Catch ABC, NBC, PBS and more from your local networks, and record all of primetime with Primetime Anytime on your Hopper. Plus, watch regional sports networks for free.
DISH Smart Pack Frequently Asked Questions
What is DISH Smart Pack?
The DISH Network Smart Package is a discontinued TV package that included 55+ channels. Programing is designed for families, with local channels and more. High definition stations are not included in the channel list.
DISH Smart Pack vs. Flex Pack
The Flex Pack is a DISH TV package that offers a similar selection of channels as the DISH Smart Pack. The Flex Pack allows customers to add on channel packages with networks tailored to sports fans, news aficionados and families.
What is the Cheapest DISH Network Package?
DISH offers America's Top 120 for just $79.99 per month. This package includes local channels, regional sports networks, a free Hopper HD DVR upgrade and HD for life. No matter which DISH Network package you choose, professional installation is included free!