Breaking Down DISH vs. Cox for Home Television Service
| Which is the Better TV Provider? | | |
| --- | --- | --- |
| Simultaneous show recording | Up to 16 shows | 2 shows (Essential), 6 shows (Preferred) |
| Instantly skip commercials | | |
| Watch 100% of recordings anywhere | | |
| DVR recording storage | 500 hours/2 TB storage | 250 hours/1 TB (Essential & Preferred) |
| Bluetooth audio | | |
| Remote locator | | |
| Ranked #1 in customer satisfaction by J.D. Power | | |
| Free standard installation | | |
| Price protection | 2 years | 1 year |
DISH Has Powerful DVR Hardware with Fantastic Supporting Features
Much of the benefit of a company's television service comes from the strength of the DVR unit they provide. Ease of use, quality of signal, recording capabilities and more can be a deal-breaker when deciding between different TV providers.
Cox's Contour HD box holds up better than many others available from competing cable providers, but it still doesn't match up to the industry-leading Hopper 3 available from DISH. The Hopper 3 gives you more on-board storage to record programming, lets you record far more shows at one time, and also includes wireless receivers, Bluetooth audio, a remote locator and many more features that set it apart from what you can get from Cox.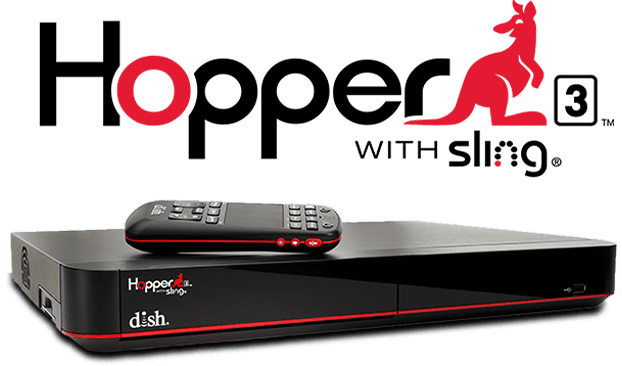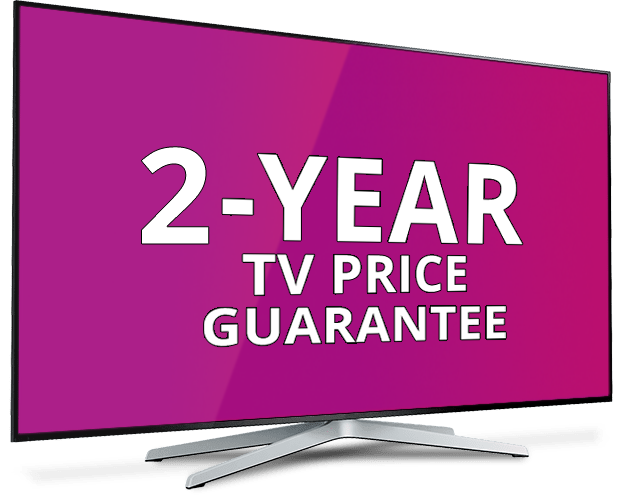 Guarantee Your TV Bill for a Full 2 Years
It's common for TV providers to offer a lower promotional price for a short time to get you in the door and then increase it as soon as they can. With Cox you can get one year with a promo rate until the monthly cost starts increasing on you.
But with DISH you not only get a great price, but you'll have that price guaranteed for a full 2 years with just a 2-year commitment. That's no hidden fees, no sudden charges and no price hikes – just stellar worry-free TV for 24 months.
Watch TV Everywhere with the Magic of DISH Anywhere
The DISH Anywhere app brings your full television entertainment experience on the go, letting you watch any live or recorded TV on your preferred smart device. Get your full DISH Network TV experience no matter where you are!
On any compatible smartphone, computer or tablet, just install the DISH Anywhere app and you'll have access to all your usual content, from live channels and recorded programming to on demand content. Get DISH Anywhere now with any DISH Network television package!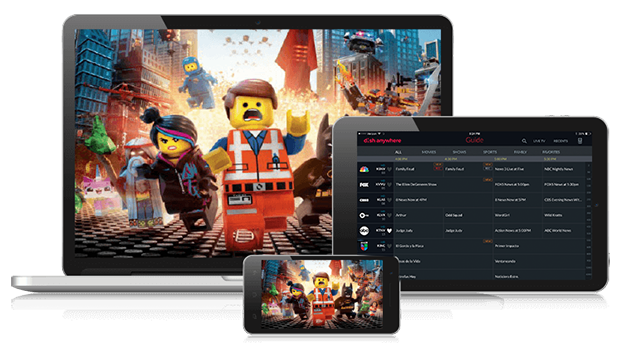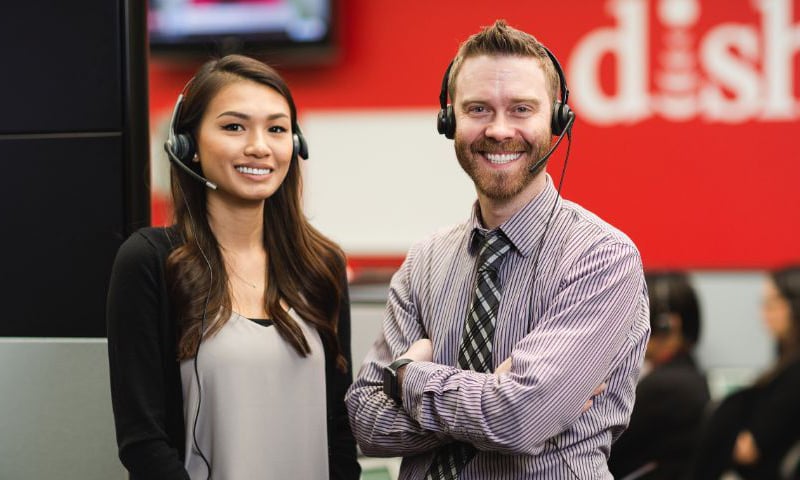 Let DISH Customer Service Assist You
With DISH Network you'll have access to an extensive network of support, from videos and articles to a staff of helpful service representatives you can speak to.
Whether you're looking for hands-off support through troubleshooting articles or video guides, or are looking to have your concern addressed with a customer service representatives, DISH Network support has what you need to address issues and answer any query you may have!
5 Reasons Why DISH is Better Than Cox
Cox Communications has some big benefits, but its downsides combined with all that you can get from DISH Network make the choice clear.
1

Nationwide availability.

2

More affordable packages.

3

High-rated customer satisfaction.

4

More robust DVR feature set.

5

Get your TV bill guaranteed for 2 years.
Promotional Offers
Sign up for a DISH package today for these great offers!
Free standard installation in up to 6 rooms
Premium movie channels free for 3 months*
Get your TV price guaranteed for 2 years
**After 3 mos., you will be billed $30/mo. for Showtime, Starz and DISH Movie Pack unless you call or go online to cancel.