DISH vs Suddenlink
Are you choosing between local cable provider Suddenlink and DISH Network? Learn more about these competitors' package choices, technology and monthly pricing in this review.
No matter where you live, DISH is a great option! DISH offers the best deals for new customers, including free installation and HBO at no cost for 12 months with qualifying packages. While Suddenlink has a 12 month price guarantee, DISH locks in your package price for 2 years, saving you more than $150!
| See for Yourself! | | |
| --- | --- | --- |
| Lowest Package Prices |    |    |
| Best Technology |    |    |
| Best Promotional Offers |    |    |
| Best Customer Service |    |    |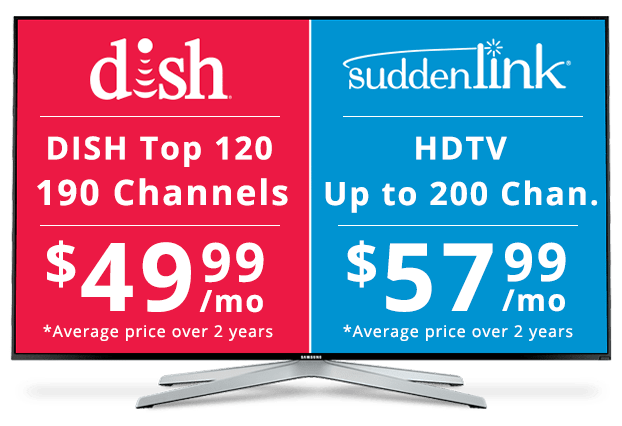 DISH vs Suddenlink: Channel Packages
DISH Network offers value nationwide with tons of TV package options no matter where you live. America's Top 120 includes 190 channels, including Comedy Central, MTV, Pac-12 Network and more, which aren't included in Suddenlink's SL200 HDTV package. Plus, with DISH your price is locked in for 2 years, saving you more than $150 over Suddenlink!
*Advertised price requires credit qualification and eAutoPay. Upfront activation and/or receiver upgrade fees may apply based on credit qualification.
DISH vs Suddenlink: Best Technology
Suddenlink uses TiVo Any Room DVR technology, for 4 recorded channels at once and 75 hours of HD storage. DISH's innovative Hopper 3 HD DVR is true whole home entertainment. Record up to 16 channels at once, watch 7 TVs at a time and save 500 hours of HD movies, shows and games.
Hopper 3 comes equipped with Sports Bar Mode for 4 channels side-by-side, a remote locator and Sling technology for TV everywhere. Download the DISH Anywhere app for iOS and Android to watch your channel lineup and DVR recordings on-the-go, and the ability to use your phone as your remote!
| DVR Technology | | |
| --- | --- | --- |
| Shows Recorded at Once | 16 | 4 |
| Instantly Skip Commercials | Yes | No |
| Hours of HD Storage | 500 | 75 |
| TVs Watched at Once | 7 | 4 |
| Bluetooth Audio | Yes | No |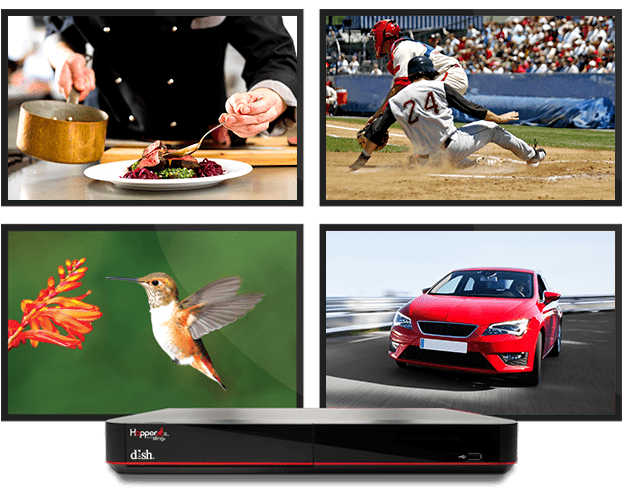 DISH vs Suddenlink: Promotional Offers
DISH offers new customers great deals, including free installation and a 2 year price lock guarantee. See what else DISH has to offer:
Upgrade for free to the industry-leading Hopper 3 HD DVR
Free next day professional installation in up to 6 rooms (where available)
Watch 12 months of HBO at no cost with qualifying packages*
Skip commercials in recorded primetime TV automatically with Autohop
DISH vs Suddenlink: Customer Service
Discover why DISH has the lowest customer complain rate when you switch! Enjoy simple ordering and customer service with DISH, the company with the #1 call center and website satisfaction among major TV providers. Your DISH monthly statement will be easy to follow, because it's the clearest bill to understand in the industry!
*Based on the average American Customer Satisfaction Index comparison of major TV providers (2010-2015).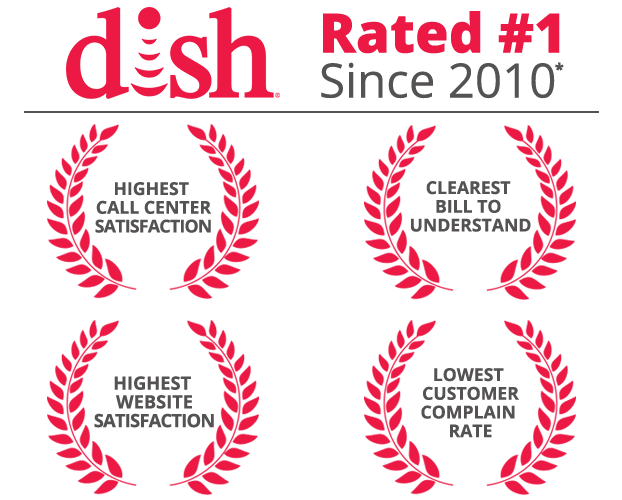 5 Reasons Why DISH Is Better Than Suddenlink
Start out on the right note with free installation from DISH. You can be enjoying your new TV service as soon as tomorrow with next day installation (where available) included in your package price.
Enjoy popular channels like Comedy Central, MTV, BET, Nick at Nite and more. These channels are included in many of DISH's TV packages, while Suddenlink doesn't carry them at all.
DISH's DVR technology blows Suddenlink's TiVo out of the water. With Hopper 3, you can record up to 16 channels at once, watch live TV anywhere and search all your apps at once, including Netflix.
Don't worry about surprise price increases. DISH's 2 year price lock guarantee ensures that you'll enjoy the same monthly price for a full 24 months. Plus, your regional sports networks, local channels and first receiver fee are already included in your bill.
Get DISH Network almost anywhere. DISH is available nationwide; any home or business with a clear view of the southern sky can watch hundreds of channels. Moving across town or across the country? DISH can go with you!
DISH vs Suddenlink Frequently Asked Questions
What is Suddenlink?
Suddenlink is a regional cable TV provider. It distributes local, regional and national channels to subscribers in Texas, Louisiana, Arkansas and more. In many areas, residents choose between local cable provider Suddenlink and satellite providers, including DISH.
TiVo vs Hopper
Suddenlink subscribers receive a TiVo DVR, while DISH offers a free Hopper 3 HD DVR upgrade. With Hopper 3, get more recording power, as well as a 2 TB hard drive and features like Multi-Channel View and parental controls.
Which is Better, DISH or Suddenlink?
DISH is a nationwide TV provider with more channels for a lower monthly price than Suddenlink. Save more than $150 while also enjoying channels Suddenlink doesn't offer, better DVR technology and superior customer service.