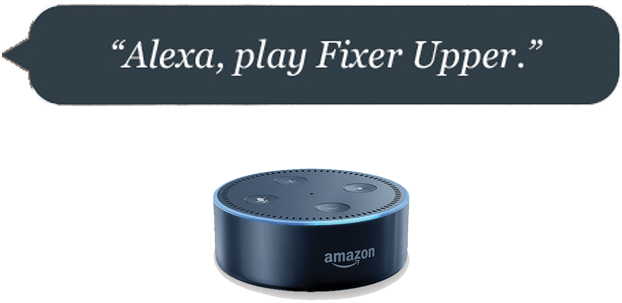 DISH + Alexa for Hands-Free Entertainment
Stay ahead of the entertainment curve with DISH's latest innovation: control your Hopper with Alexa using the Amazon Echo, Echo Dot or Tap. Simply pair your Hopper and Echo Dot or other Alexa-enabled device for hands-free entertainment using voice commands!
Enjoy a variety of voice commands, with more coming soon.
Add automation and convenience to your TV package with Alexa.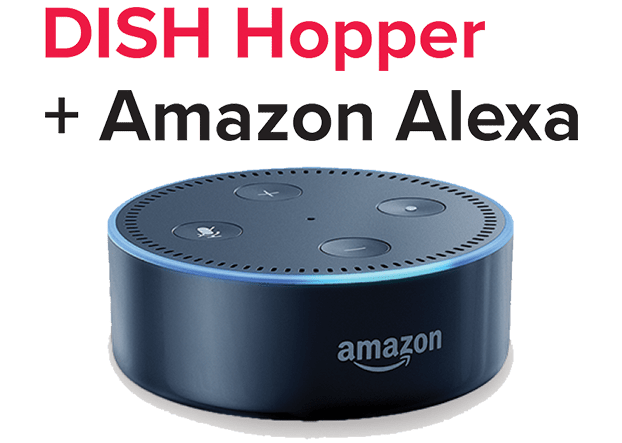 Do More with DISH and Alexa
DISH's integration with Alexa lets you use your Echo, Echo Dot or Tap to complete tasks in four categories. Change the channel, search and control your Hopper, plus pause, stop, fast-forward, rewind and skip – all with voice commands.
Control your Hopper with commands like "Alexa, play Game of Thrones."
Watch TV by saying "Alexa, go to HGTV" or "Alexa, go to channel 300."
Add Convenience with Voice Control
Alexa and DISH let you watch TV without having to find the remote or set down what's in your hands. Searching for recorded programing and must-watch TV shows is now even easier. Just ask Alexa using your Echo Dot or other Alexa-enabled device!
Control your Hopper with Alexa for more convenient entertainment.
Use voice commands to find the channel you want with zero hassle.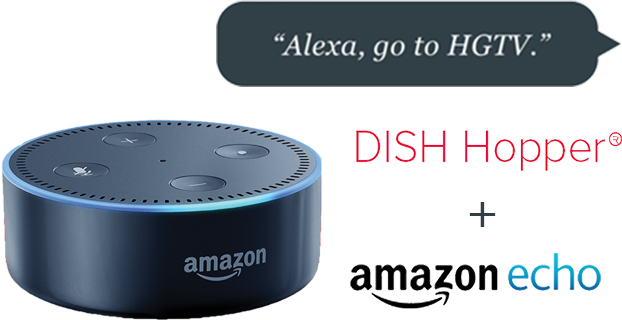 Pair Your Hopper and Echo Dot
Setting up your Alexa integration is easy. Simply open the Alexa App, select DISH TV from the TV section and click Enable. Then, select Amazon Alexa from your DISH receiver menu and follow the on-screen instructions.
You Hopper or Wally must be connected to the internet to pair with your Echo Dot.
If you have multiple Alexa devices, choose which one you would like paired.
What Else Can the Hopper Do For You?
Alexa voice commands are just one of the great features the Hopper HD DVR delivers. Watch or record on up to 16 channels at a time and save up to 500 hours of HD programming on the Hopper's giant 2 TB hard drive.
Upgrade for free to the Hopper DVR with qualifying packages.
Pair your Hopper and Echo Dot for voice control options.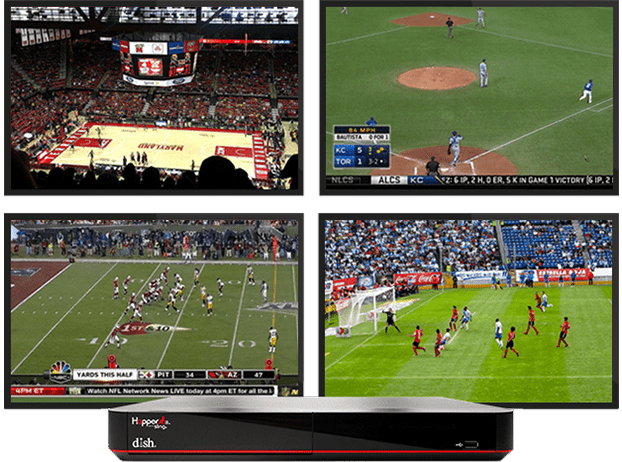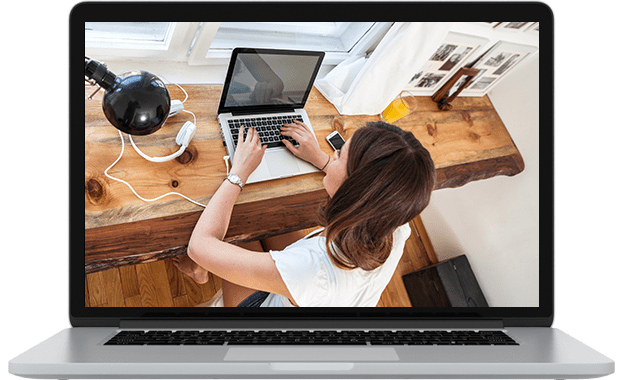 Integrate Alexa throughout Your Home
The DISH Hopper isn't the only thing your Echo Dot can control. Connect speakers and use Alexa to play music via Amazon Music, Spotify, Pandora, iHeartRadio and TuneIn on Echo Dot. Make phone calls, send texts and set alarms, plus pair smart home devices from WeMo, Philips, Samsung, Nest and more. Skills, like the one used to control your Hopper, also include Uber and Domino's!
DISH Delivers Entertainment Innovation
DISH is the only TV provider to integrate with Alexa to bring you convenient, innovative entertainment. Creating a smart, connected home that delivers your favorite TV, sports and movies is easier than ever!
Choose DISH for top-notch technology with incredible value.
Experience DISH's commitment to delivering industry-leading innovations.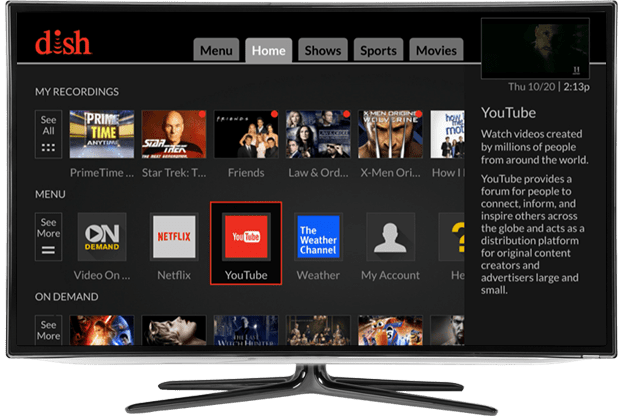 Upgrade to the Hopper for Free with These DISH TV Packages
*All offers require credit qualification and 24-month commitment and early termination fee with eAutopay. Offer ends 4/12/23. Call for details. Prices include Hopper Duo for qualifying customers. Hopper, Hopper w/Sling or Hopper 3 $5/mo. more. Upfront fees may apply based on credit qualification. After 3 mos., you will be billed $20/mo. for Showtime and DISH Movie Pack unless you call or go online to cancel.
DISH and Alexa Frequently Asked Questions:
When will DISH work with Alexa?
The DISH Hopper currently integrates with Alexa via the Amazon Echo, Echo Dot and Amazon Tap. You can also control your Wally using Amazon Alexa. There are a variety of actions available, with more coming soon!
How to control the Hopper with Alexa?
To enable voice control of your DISH Hopper via Alexa, simply download the Alexa app on your mobile device, enable the Hopper skill and pair via the Hopper menu. Then ask Alexa to change the channel, search your Hopper, and pause, stop, fast-forward, rewind and skip.
How to update DISH Hopper software?
When a software update is available for Hopper users, your receiver will automatically update. New features like Amazon Alexa integration download routinely when your Hopper is in standby mode overnight.