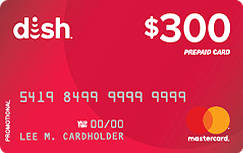 Expiring Soon - Switch to DISH & Get Up to a $300 Gift Card!*
*for qualifying customers
DishLatino Plus
$5499/mo for 36 mos
190+ Channels
FREE Next Day Installation!
Scheduling may vary & up to 6 TV's
Smart HD DVR Included
With credit qualification or qualifying packages
FREE HD for Life
Watch TV in the highest quality
190+ Channels Included




Local Channels Are Not Included
FREE Premium Channels*



Premium Channels Free for 3 Months
DishLATINO Plus Channel List

Alma Vision Hispanic
CRAFT
Impact Network
Shepherd's Chapel Network
AMC
C-SPAN
In Country Television
SHPLC
America's Auction Channel
CSPRT
Ingles Para Todos
SLATV
Antena Tres Internacional
CubaMax
INSP
SMART
AXS TV
DEAL
Jewelry Television
Sonlife Broadcasting Network
AZ Cinema
Dish Studio
Justice
Syfy Channel
Azteca America
Disney Channel
LAFF TV
TBN
Baby First
Disney Channel – West
Link Television
TBS
Baby TV
Disney XD
Mercury Television
Telemundo
BeautyIQ
Enlace
Mexicanal
Telemundo Oeste
beIN Sport
EPIC
Milenio TV
Three Angels Broadcasting
beIN Sports en Espanol
ESPN Deportes
MotorTrend
TV Espanola International
Believer's Voice of Victory
Estrella TV
MTV Tr3s
UniMas
Boomerang
Eternal Word Television
Multimedios
UNIME
Bounce
EVINE Live
NASA
Universo
BUZZR
FETV
NatGeo Mundo
TUDN
BYU Television
FOROtv
NCAA
Univision Este
Caracol TV Internacional
FOX Deportes
Nick Jr.
Univision Oeste
Cartoon Network
Free Speech TV
Nuestra Tele
Univision TL Novelas
Cartoon Network-West
Fuse
Pasiones
USA Network
Cbeebies (CBBIS)
Fusion
PPV Event
VALU
Centroamerica TV
Galavision
Pursuit
Video Rola
CGTN Espanol
Gem Shopping Network
QVC
Wapa America
CGTN News
GRIT
QVC2
WeatherNation
Christian Television Network
History En Espanol
RENEW
Women's Entertainment
Cine Latino
HITN
RT America
YouTV
Cine Sony
Home Shopping Network
Sale
Zee Mundo
CNN En Espanol
Home Shopping Network 2
SHAHD
DishLATINO Plus Channel List

Alma Vision Hispanic
Impact Network
AMC
In Country Television
America's Auction Channel
Ingles Para Todos
Antena Tres Internacional
INSP
AXS TV
Jewelry Television
AZ Cinema
Justice
Azteca America
LAFF TV
Baby First
Link Television
Baby TV
Mercury Television
BeautyIQ
Mexicanal
beIN Sport
Milenio TV
beIN Sports en Espanol
MotorTrend
Believer's Voice of Victory
MTV Tr3s
Boomerang
Multimedios
Bounce
NASA
BUZZR
NatGeo Mundo
BYU Television
NCAA
Caracol TV Internacional
Nick Jr.
Cartoon Network
Nuestra Tele
Cartoon Network-West
Pasiones
Cbeebies (CBBIS)
PPV Event
Centroamerica TV
Pursuit
CGTN Espanol
QVC
CGTN News
QVC2
Christian Television Network
RENEW
Cine Latino
RT America
Cine Sony
Sale
CNN En Espanol
SHAHD
CRAFT
Shepherd's Chapel Network
C-SPAN
SHPLC
CSPRT
SLATV
CubaMax
SMART
DEAL
Sonlife Broadcasting Network
Dish Studio
Syfy Channel
Disney Channel
TBN
Disney Channel – West
TBS
Disney XD
Telemundo
Enlace
Telemundo Oeste
EPIC
Three Angels Broadcasting
ESPN Deportes
TV Espanola International
Estrella TV
UniMas
Eternal Word Television
UNIME
EVINE Live
Universo
FETV
TUDN
FOROtv
Univision Este
FOX Deportes
Univision Oeste
Free Speech TV
Univision TL Novelas
Fuse
USA Network
Fusion
VALU
Galavision
Video Rola
Gem Shopping Network
Wapa America
GRIT
WeatherNation
History En Espanol
Women's Entertainment
HITN
YouTV
Home Shopping Network
Zee Mundo
Home Shopping Network 2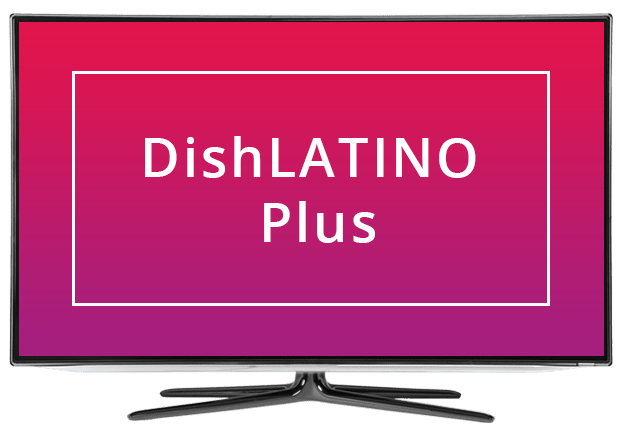 DishLATINO Plus – TV en español e inglés
Recibe todos tus canales favoritos en español e inglés con DishLATINO Plus! Empiesa ver más de 90 canales por solo $54.99* por mes. El paquete DishLATINO Plus ofrece aún más televisión para su familia, brindándole aún más canales en español e inglés para disfrutar. ¡Llame hoy para cambiarse a DishLATINO!
*Todas las ofertas requieren calificación de crédito, compromiso de 2 años con cargo por cancelación anticipada y eAutoPay.
Nuevas ofertas de DishLATINO
Cambie a DishLATINO hoy y obtenga excelentes ofertas para nuevos clientes, incluida la instalación gratuita al día siguiente donde esté disponible, canales HD gratis de por vida, control remoto de voz gratuito, tres meses* gratis de canales de películas premium, incluidos Showtime, Starz y DISH Movie Pack. ¡Llame ahora para DishLATINO!
Después de 3 meses, se le facturará $30 / mes. para Showtime, Starz y DISH Movie Pack a menos que llame o se conecte en línea para cancelar.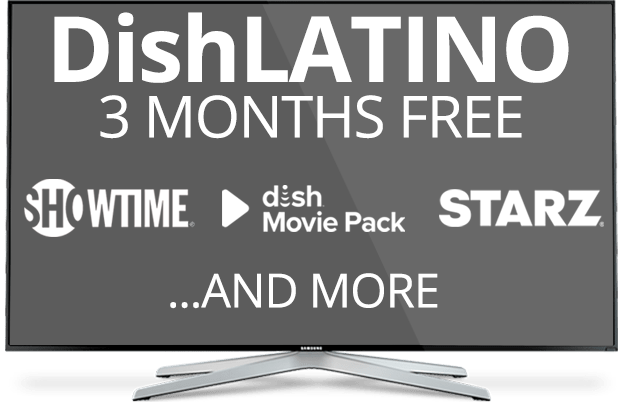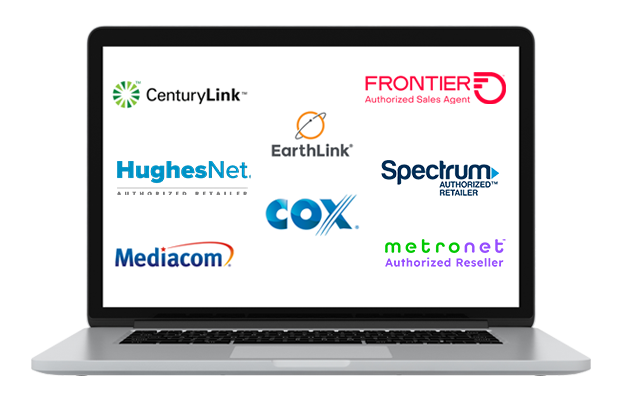 Agregue Internet de alta velocidad
¡Junto con su paquete de televisión DishLATINO Plus, puede agregar un plan de Internet de alta velocidad por $19.99/mes! Elija entre DSL, cable, fibra óptica o satélite para obtener la mejor conexión para su hogar. ¡Llame hoy para agregar Internet de alta velocidad a su paquete de DishLATINO!
Vea más entretenimiento familiar con DishLATINO Plus
DishLATINO Plus le ofrece más entretenimiento familiar y canales para niños. Boomerang, Cartoon Network y Nick Jr. ofrecen una excelente programación para niños, mientras que canales como Discovery en Español y Discovery Familia entretendrán a toda la familia.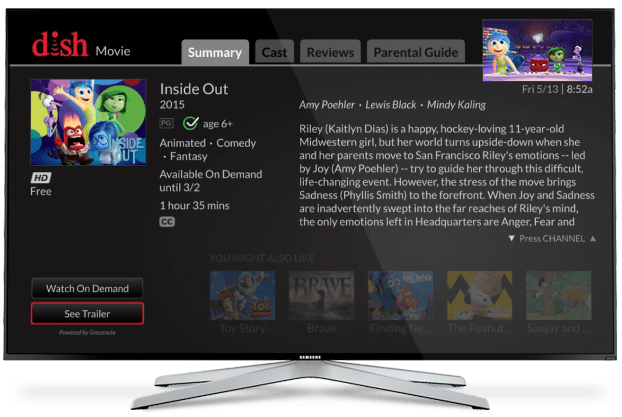 Mira las mejores telenovelas en DISH
Mantente al día con tus personajes favoritos de telenovelas en Telemundo, Pasiones y más, todo en dishLATINO Plus. Puede pasar el día viendo sus telenovelas favoritas como A Que No Me Dejas, Virgen Morena o sintonizar las favoritas en horario estelar como Los Cowboys, Sila y Vino el Amor. ¡También podrás disfrutar de películas en español en Cinelatino y AZ Cinema!
Actualice al DVR Inteligente Hopper 3
Actualice al DVR Inteligente Hopper 3 hoy mismo para recibir todas las funciones del galardonado DVR de DISH. Con características como una interfaz de usuario en español, un procesador 7 veces más rápido, resolución 4K junto con Netflix integrado, Pandora y otros servicios de transmisión con el nuevo DVR Inteligente Hopper 3 de DISH.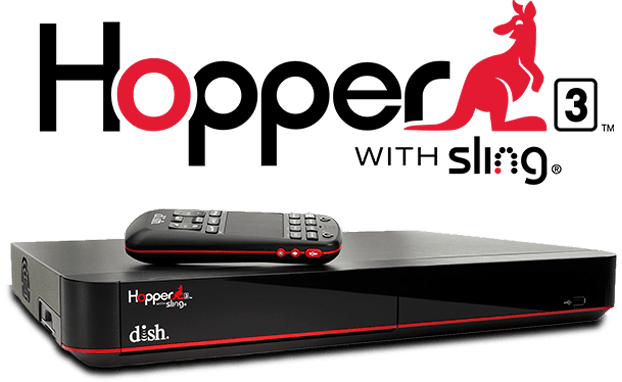 Exceptional Customer Experience