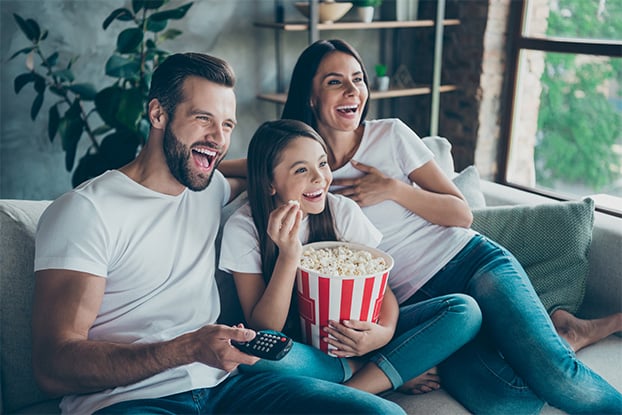 Do you Need Internet For DISH Network?
You do not need an internet connection to enjoy great programming with DISH! With DISH you'll get access to hundreds of great channels broadcast via satellite service. You will not need the internet to enjoy your favorite sports, movies, and news channels like ABC, HGTV, ESPN, USA, and Discovery.
You can also record your favorite programming to your DVR without an internet connection!
What benefits do I get If I connect to the Internet
Connecting your receiver to the internet gets you instant access to a variety of our customers' favorite features:
DISH On Demand – get instant access to over 80,000 titles On Demand. Choose from the latest movie releases, your favorite TV shows and more!
DISH Anywhere App – when you connect one of your wireless devices like a phone, tablet, or laptop to the internet and download the DISH Anywhere App you'll be able to watch live, recorded, and On Demand content from anywhere!
Explore popular apps – access apps like The Weather Channel, Netflix, and Pandora right from your TV.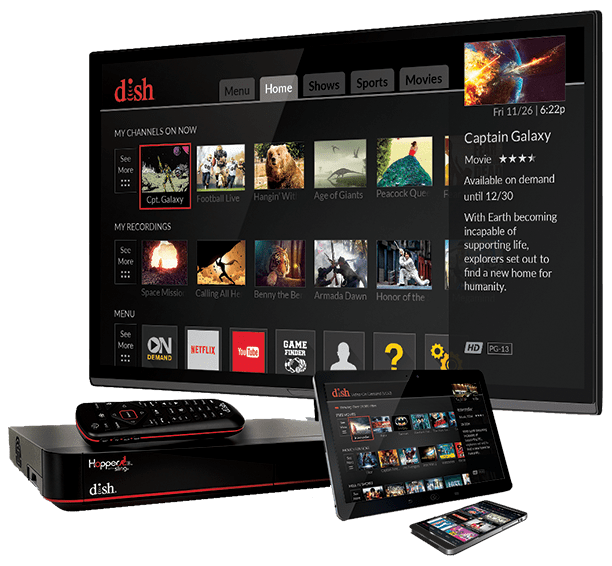 Save Hundreds With DISH TV Packages: