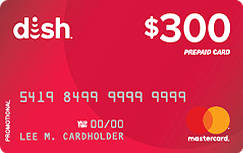 Expiring Soon - Switch to DISH & Get Up to a $300 Gift Card!*
*for qualifying customers
NFL Games By Channel On DISH – NFL Week 3 Games
Switch to DISH
& Get Up to a
$300 Gift Card!
*for qualifying customers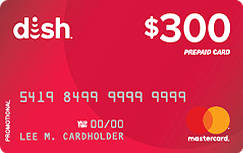 DISH has access to every pro and major D1 college football game in one place.

Watch up to four live network games at the same time with MultiView from DISH.

Bring your team with you wherever you go with DISH Anywhere
THURSDAY, SEPTEMBER 21ST
Game timeWhere to watch
| | | | | |
| --- | --- | --- | --- | --- |
| 8:15pm EST | New York Giants | @ | San Francisco 49ers | Amazon Prime |
SUNDAY, SEPTEMBER 24TH
Game timeWhere to watch
| | | | | |
| --- | --- | --- | --- | --- |
| 1:00pm EST | New England Patriots | @ | New York Jets | CBS |
| 1:00pm EST | Indianapolis Colts | @ | Baltimore Ravens | CBS |
| 1:00pm EST | Denver Broncos | @ | Miami Dolphins | CBS |
| 1:00pm EST | Buffalo Bills | @ | Washington Commanders | CBS |
| 1:00pm EST | Tennessee Titans | @ | Cleveland Browns | CBS |
| 1:00pm EST | Atlanta Falcons | @ | Detroit Lions | FOX |
| 1:00pm EST | New Orleans Saints | @ | Green Bay Packers | FOX |
| 1:00pm EST | Houston Texans | @ | Jacksonville Jaguars | FOX |
| 1:00pm EST | Los Angeles Chargers | @ | Minnesota Vikings | FOX |
| 4:05pm EST | Carolina Panthers | @ | Seattle Seahawks | CBS |
| 4:05pm EST | Dallas Cowboys | @ | Arizona Cardinals | FOX |
| 4:05pm EST | Chicago Bears | @ | Kansas City Chiefs | FOX |
| 8:20pm EST | Pittsburgh Steelers | @ | Las Vegas Raiders | NBC |
MONDAY, AUGUST 25TH
Game timeWhere to watch
| | | | | |
| --- | --- | --- | --- | --- |
| 7:15pm EST | Philadelphia Eagles | @ | Tampa Bay Buccaneers | ABC |
| 8:15pm EST | Los Angeles Rams | @ | Cincinnati Bengals | ESPN |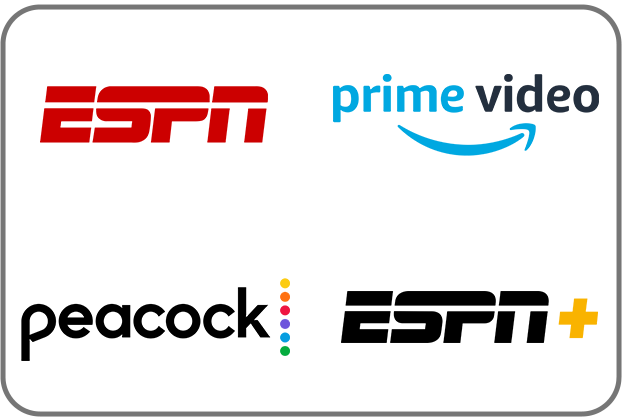 Access Every College and Pro Football Game with DISH
When football season kicks off you want to be able to see every moment across multiple leagues, and with DISH you'll be able to see every touchdown, play and more all in one place!
When you sign up with DISH, you'll automatically receive a Hopper DVR unit which will let you connect with thousands of apps directly from your home screen. Sunday games on Peacock, live games on ESPN+, Thursday Night Football games on Prime Video – you'll get it all with DISH!
Find Any Game, Track Any Team and See Every Score
The Game Finder feature you'll get with your Hopper or Joey DVR from DISH lets you find games either by text search or voice command, as well as follow a specific team's progress and stay updated on game scores.
For any team across any league, Game Finder can be customized to follow whichever specific teams or games you want to stay updated on. Take your gameday experience to the next level with Game Finder and many other DVR features from DISH!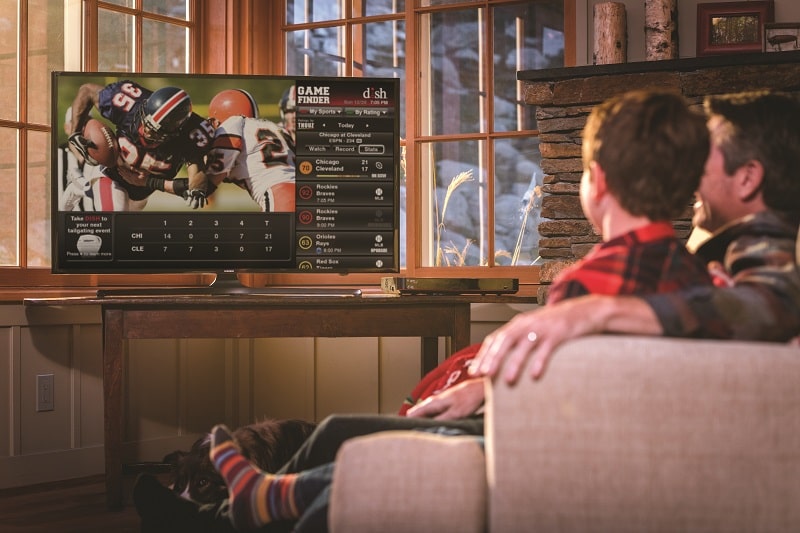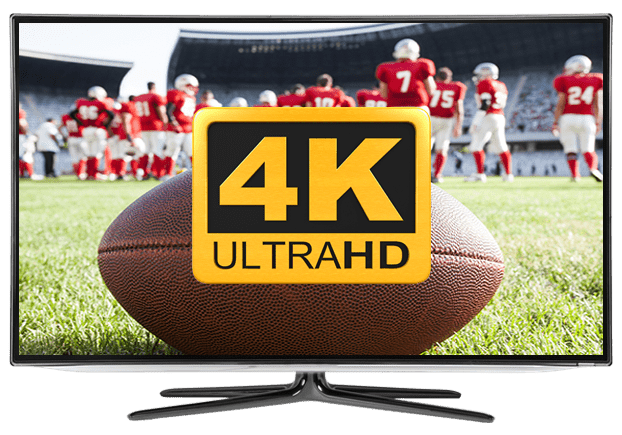 Experience the Game More Vividly Than Ever with 4K
You can watch football games on DISH in 4K, giving you the sports you love in 4x the resolution of HD. Live games, shows and on demand content are available in this Ultra HD format on DVR units you'll get from DISH.
Watching games on a 4K-capable display is an experience like none other, with visual fidelity and lifelike colors that could only be matched by being at the game in person. Plus, if you're watching in 4K and use MultiView mode to watch four games at once, you'll be watching each one in 1080p resolution!
*Watching 4K requires a 4K TV
Get the DISH Multi-Sport Pack for No Extra Cost!
The DISH Multi-Sport Pack is made for real sports fans, with over 15 channels of football, baseball, basketball, MMA, soccer and more. This pack is available for a limited time and at no extra cost when you sign up for the America's Top 120 Plus or higher TV package.
See live games, watch hit sports commentary shows and get round-the-clock coverage from channels like NFL Network, MLB Network, Big Ten Network, SEC Network and more. And with NFL RedZone, football fans won't miss a moment all season long!
*Subscribe to A120+ or above or DishLATINO Max and receive the Multi-Sport Pack at no additional cost. Must sign up by 11/13/23. Programming available through 1/11/24. Games subject to local blackout. Offer subject to change without notice. Offer restrictions apply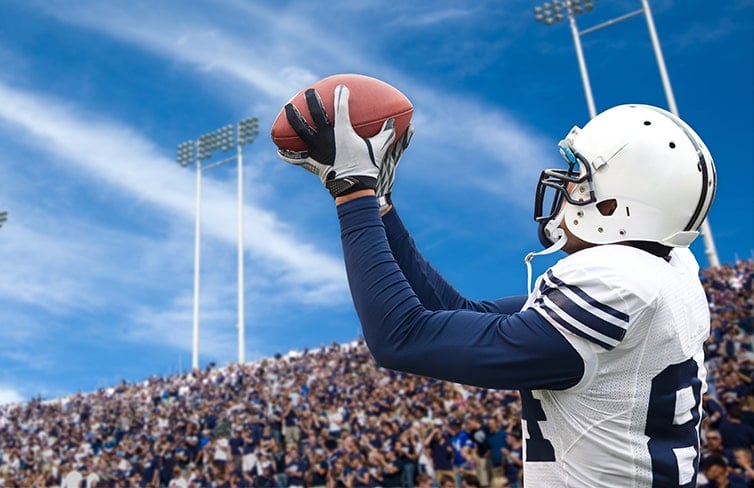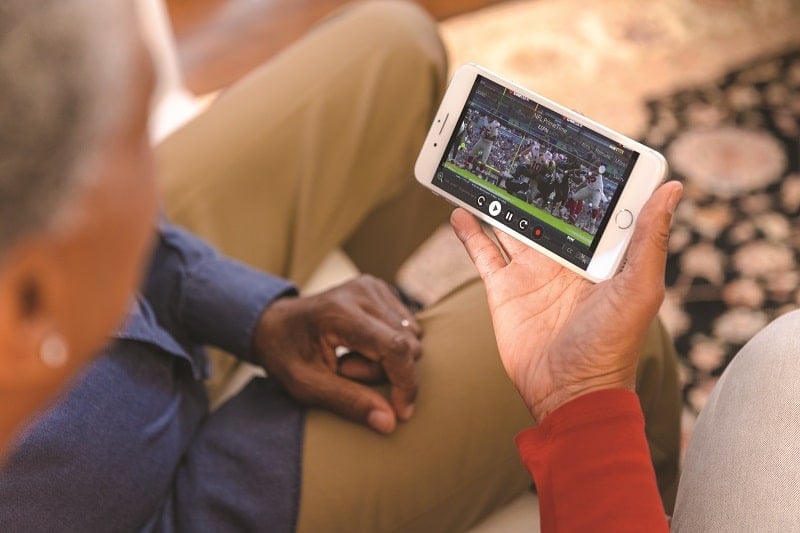 Watch the Game Everywhere with DISH Anywhere
Never miss a game, key moment or game-changing play ever again. With DISH Anywhere, you can watch live or recorded games from any compatible smart device through the dedicated app! Computer, tablet or smartphone – use it all to keep up with live plays on gameday.
DISH Anywhere will let you take football games, live TV, recorded shows and anything else from DISH on-the-go through the DISH Anywhere app. Sign up with DISH and never miss a moment of football season!
*Watching live and recorded TV anywhere requires an internet-connected Hopper w/Sling or Hopper 3 and compatible mobile device.
Up to Four Simultaneous Football Games
Imagine watching every Sunday afternoon game during football season – all at once! Signing up with DISH gives you access to the MultiView feature, letting you watch up to four different channels at the same time – all on a single display!
MultiView can bring the live coverage of up to four different games to your screen at the same time, ensuring that you won't miss a single moment of gameday action. Plus – with a 4K display – you can watch all 4 games in stunning HD thanks to the 4K programming provided by DISH!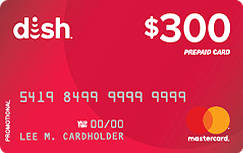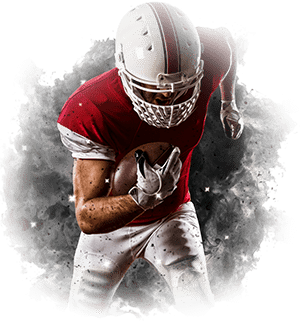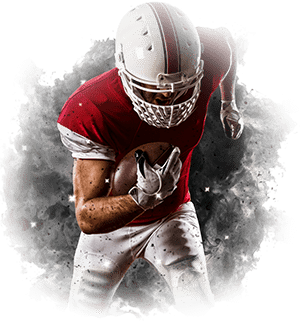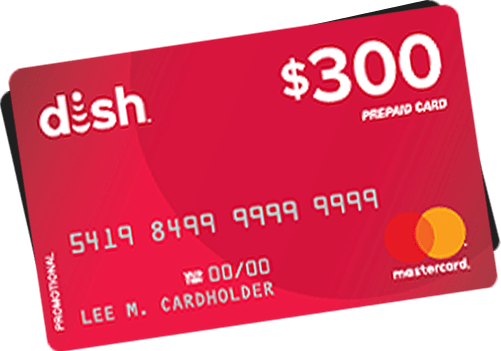 Make the switch today! Upgrade to DISH & Get Up to a $300 Gift Card!**for qualifying customers 1-833-682-2047