Try Sling for Free Today
If you've been thinking about giving Sling TV a shot, now is the perfect time! With this free trial, you'll be able to try Sling for 3 days at no cost, so you can see first-hand why Sling is ideal for watching local channels without depending on cable, and why it's considered one of the best streaming services on the market today!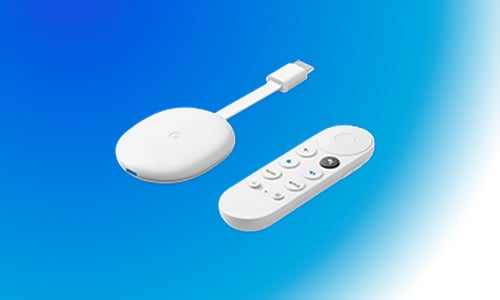 Sign Up for Sling for a FREE Chromecast
When you sign up and prepay for 1 month of Sling TV, you get a free Chromecast! The Chromecast comes with Google TV and supports 4K resolution and even HDR!
With a Chromecast with Google TV, enjoy all the entertainment you love – movies, TV shows – organized from all your favorite services into one screen. Get recommendations for new favorites, search by title, genre or actor, and cast from any compatible device straight to your TV!
Get an HD Antenna for FREE
With the HD antenna, you can watch free local channels like NBC, CBS, ABC, FOX and many more. The HD antenna ($44.99 value) can be yours at no cost when you prepay for 2 months of Sling TV!
The HD antenna lets you cut the cord and streamline your live TV setup for less! While cable will charge you for local channels, using Sling with an HD antenna ditches the charges and lets you catch all the local TV you want. The antenna is sleek, small, easy to position and receives high quality HD signals.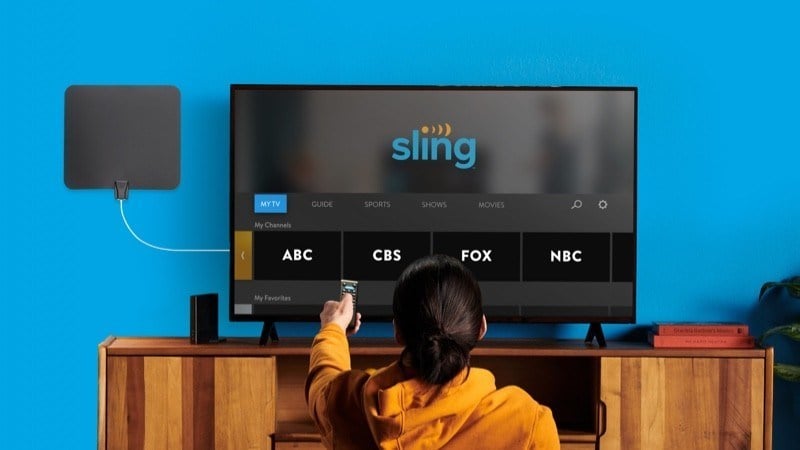 Save on an AirTV 2 + HD Antenna
With an AirTV 2 with the HD Antenna, you can watch local channels like ABC, NBC, CBS, FOX and more through your Sling TV guide. Prepay for 3 months of Sling and this package valued at $149.94 can be yours for only $49!
With an AirTV 2 plus the HD antenna, stream free local channels in HD to your TV or even to mobile devices. The antenna with your AirTV 2 will let you stream your favorite local content without the charges associated with cable subscriptions!
Get an AirTV Anywhere + HD Antenna for Less
If you prepay for 3 months of Sling TV, you can watch and even record local channels like CBS, FOX, NBC, ABC and more in your Sling guide with the AirTV Anywhere and HD Antenna for only $99 (valued at $244.98)!
The AirTV Anywhere enables free streaming of local channels through your home WiFi network to any compatible device with the included HD antenna. One antenna will power each network-connected device, letting you cut the cables and streamline your whole home setup. You'll also get built-in DVR capability, letting you record up to four shows at once!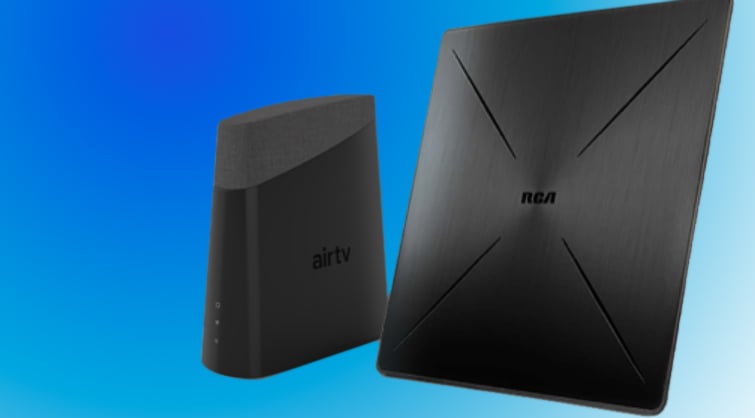 Get a FREE AirTV Mini When You Sign Up
Prepay for 2 months of Sling TV and get an AirTV Mini for free. This award-winning streaming device valued at $79.99 can be yours at no cost!
Slim and extremely compact, the AirTV Mini will bring 4K streaming along with Google and Netflix integration to all connected devices. Also receive Google Play access with built-in Chromecast today with the AirTV Mini!