What Channel Is Netflix on DISH? | Netflix FAQs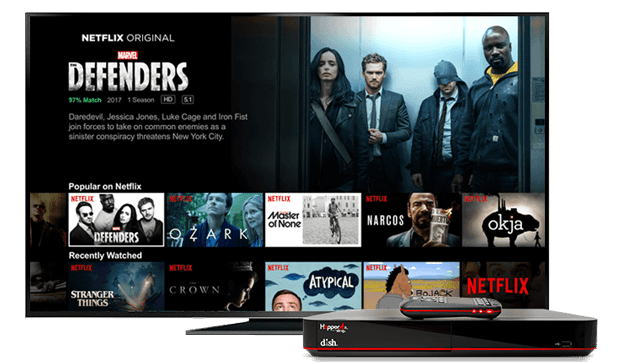 What Channel Is Netflix on DISH?
With DISH, you'll never need to change television inputs to access all of your favorite programming. Simply tune to DISH channel 302 and select "OK" to automatically launch Netflix the Netflix app and get instant access to thousands of movies and shows. In addition, you can also click the blue apps button on your remote and select Netflix, or if you have a DISH voice remote, say "Go to Netflix".
Want to switch back to live or recorded DISH TV? Simply select it on the home screen and boom, you're there! It's never been easier to switch between your favorite channels and apps with DISH's top-ranking technology.
How do I download Netflix on the DISH Hopper?
Netflix will come preinstalled on almost all DISH DVRs and can be accessed by going to DISH Channel 302 or navigating to your apps and selecting Netflix.
The following DISH DVRs will have Netflix already installed: Hopper Duo, Hopper 3, Hopper with Sling, Joey, Joey 2, Joey 3, Super Joey, Wireless Joey, 4k Joey, Wally, and AirTV mini.
Additionally, the following DVRs can display Netflix programming in 4k: Hopper 3, 4k Joey, and the AirTV mini.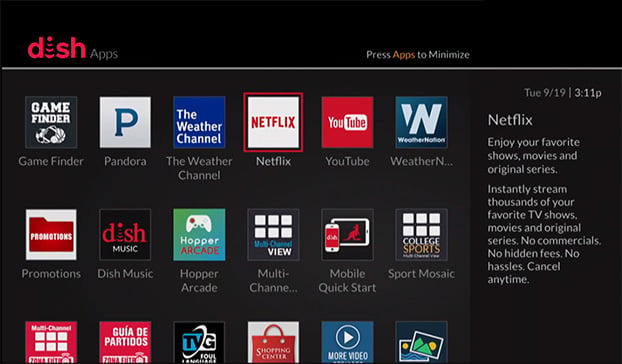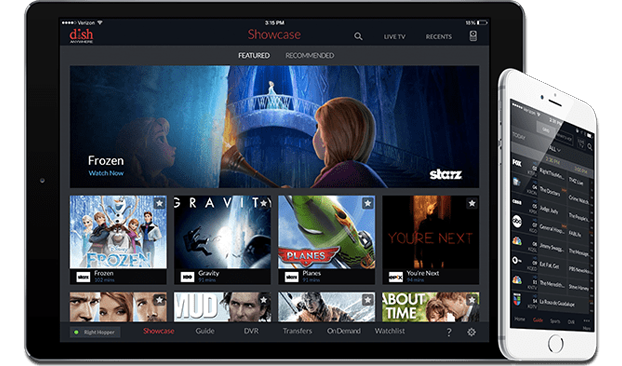 Do you need Internet for Netflix on DISH?
While you don't need the Internet to watch live and recorded TV shows from DISH, it is required to view Nextflix content. Because Netflix is a streaming service, shows, movies, and all other content is being downloaded from Netflix in realtime and is displayed on your TV. Without internet, you will not be able to access anything from Netflix.
By connecting your DISH receiver to the Internet, you will receive additional benefits outside of being able to seamlessly switch between DISH TV and Netflix. You'll get instant access to thousands of TV shows and movies from DISH On Demand, mobile viewing using DISH Anywhere, and access to other popular apps.
Is Netflix Free on DISH Network?
Like with any TV provider, DISH customers will have to have access to a Netflix plan and log into it from the App screen or channel 302 to enjoy the seamless transition from DISH TV to Netflix. Netflix currently offers three affordable plans that pair perfectly with DISH programming. You can view the plans at Netflix.com.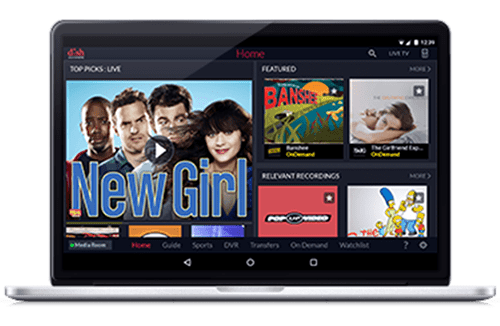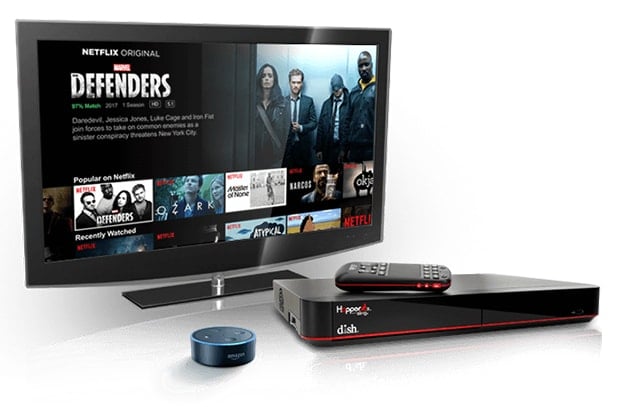 Perks of the Built-In Netflix App
The built-in Netflix app offers DISH customers a ton of great perks:
No more putting a hold on movie night to switch between inputs and fumble with cords and wires whenever you want to go from live TV, recorded content, or Netflix.
Use the voice control feature to ask Alexa to find the show, movie, or even the actor you're looking for – she can either filter results or find the exact title.
No more worries about forgetting your password – with the app built-in, you can stay signed in to your account all the time and sync your watch history across multiple devices.
Watch Netflix in any room of your home that has a Hopper or Joey device.
Access Netflix With The Following Great DISH Packages:
*All offers require credit qualification and 24-month commitment and early termination fee with eAutopay. Offer ends 4/10/24. Call for details. Prices include Hopper Duo for qualifying customers. Hopper, Hopper w/Sling or Hopper 3 $5/mo. more. Upfront fees may apply based on credit qualification. After 3 mos., you will be billed $30/mo. for Showtime, Starz and DISH Movie Pack unless you call or go online to cancel.