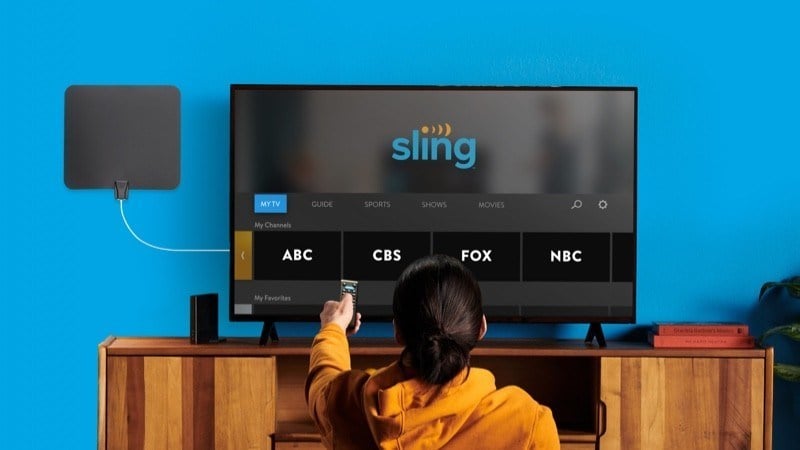 Watch All Your Local Channels with Sling
Sling TV makes it quick, easy and best of all – FREE – to watch your favorite local channels. As long as you have a Sling TV subscription and a compatible antenna, you'll be able to watch local stations right through your Sling TV channel guide at no extra cost.
Channels like NBC, ABC, CBS, FOX, Telemundo, PBS and more will be at your fingertips with Sling TV. Avoid getting charged extra to watch your local favorites like you would from a cable company and enjoy the streamlined low-priced world of Sling TV's streaming television!
What Kind of Antenna Do You Need?
You don't any kind of specialty antenna to pick up local channels to watch on Sling TV, so the kind you have mostly just depends on your physical location. Do you live in the city, or even the suburbs? If so then you should be close to a broadcast tower and a small indoor antenna would work great for you.
If however you live in a more rural area further out from any broadcast towers, an outdoor antenna with a signal amplifier might be the best way for you to receive a strong signal for picking up local channels. But once you're set up with the right antenna, you'll be all ready to watch local favorites right through your Sling TV's channel guide!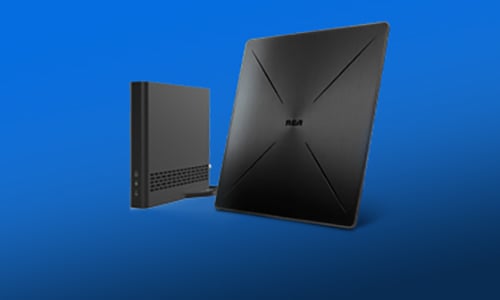 Get a Free HD Antenna from Sling!
If you don't already have a compatible antenna to watch local channels through Sling TV, then good news – you can get one through Sling for free! When you prepay for 2 months of Sling TV, you can receive Sling's HD antenna ($44.99 value) for no charge at all.
Prepaying for Sling TV can also get you even more amazing offers, such as saving big on AirTV 2 or AirTV Anywhere media streaming units. By taking advantage of these great deals, along with the free HD antenna, you'll be set up for the full benefits of a subscription with Sling TV easily and affordably.
Top 3 Antennas You Can Get for Sling TV Now
A great all-around choice for those looking for an indoor antenna, this mid-range option from Antennas Direct contains an in-line amplifier and even has a helpful app you can use with it. It's slightly larger than some other options and it may not get quite as many channels as some other antennas, but for the price you get a great antenna that's easy to get going and will give you very good HD quality for local channels.
For more of a "premium" option, the Flatwave Amped Pro from Winegard has some of the most convenient features and best over-the-air reception you'll find in an indoor antenna. Built-in signal meter, Bluetooth connectivity, USB power, fantastic signal strength and a compact design make this a pricier but great option for those willing to spend a bit more for their local content.
For an outdoor antenna option, while there are many to choose from – this option from PIBIDI will give you extensive range and a great feature set without totally breaking the bank. Giving you a range of over 100 miles, this antenna can receive HD, UHF and VHF broadcasts and will arrive to you mostly assembled already. Plus the built-in amplifier gives you even better signal strength and audio/visual quality.