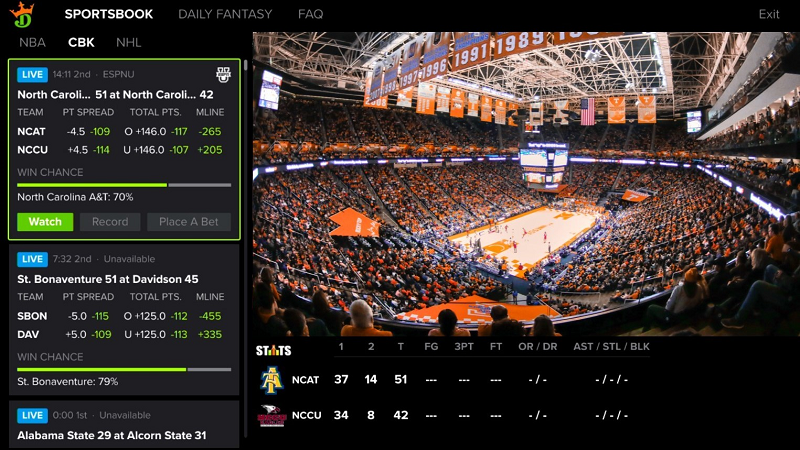 DISH Network and DraftKings – A First-of-its-Kind Integration
In an exciting and unique partnership, the sports fantasy and contest experience of DraftKings can now be directly accessed though DISH Network! Experience a new era of viewership and fan participation with DraftKings on DISH, enabling sports fandom and contest betting like you've never experienced before. The future of fantasy sports is brighter than ever for DISH customers!
DraftKings Sportsbook and Daily Fantasy Experience
DraftKings is a U.S.-based daily fantasy contest and sports betting platform. Enter fantasy sports contests for a variety of leagues, place bets, win real money and follow all your favorite players and teams. Around since 2012, DraftKings lets you engage with the games you want at the level you want, enabling you to cash in big on your fandom!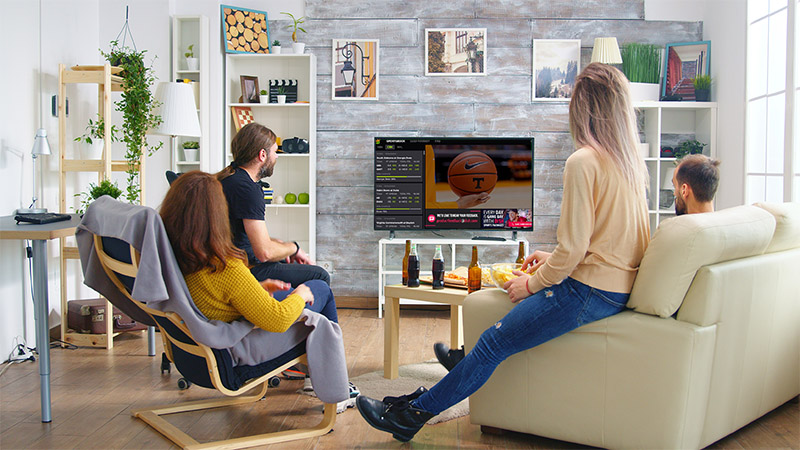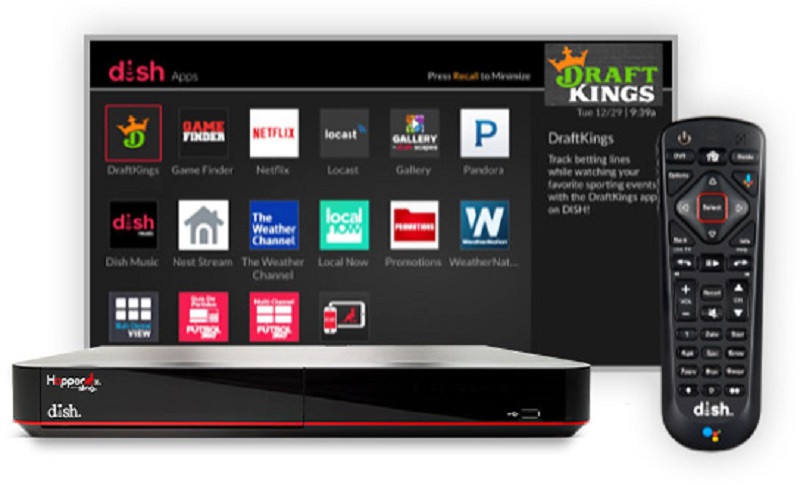 DraftKings App on DISH'S Advanced Hopper Receiver
With the DraftKings app on the DISH Hopper family of digital receivers, you can have the full functionality of the DraftKings platform with the ease of use and advanced technology of DISH's advanced digital interface. You can initiate bets and participate in contests, and then record and watch live games that correspond with your bets.
You can also follow your fantasy teams like never before with the combined power of the DraftKings app with the DISH's Hopper receiver. Access the app while watching any live, recorded or on-demand content, launch via the DISH Voice Remote by simply saying "Launch DraftKings", or start it up through the apps menu.
What You Can Do with DraftKings on DISH
On DISH's Hopper device, you can access the full range of options of the DraftKings platform on your TV. You can start by making bets or fantasy contest entries and get yourself immersed in the leagues and games you want right away. You can then view betting odds, track team progress and even quickly and conveniently complete transactions for bets through your mobile device.
With the DraftKings app on DISH you can compete and follow games how you want to for the leagues you love most, including NCAA games, NBA, NHL and many others to come.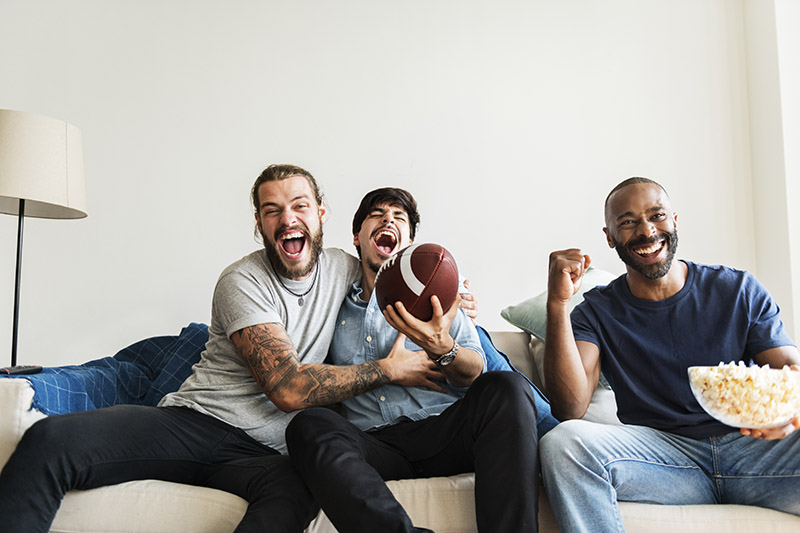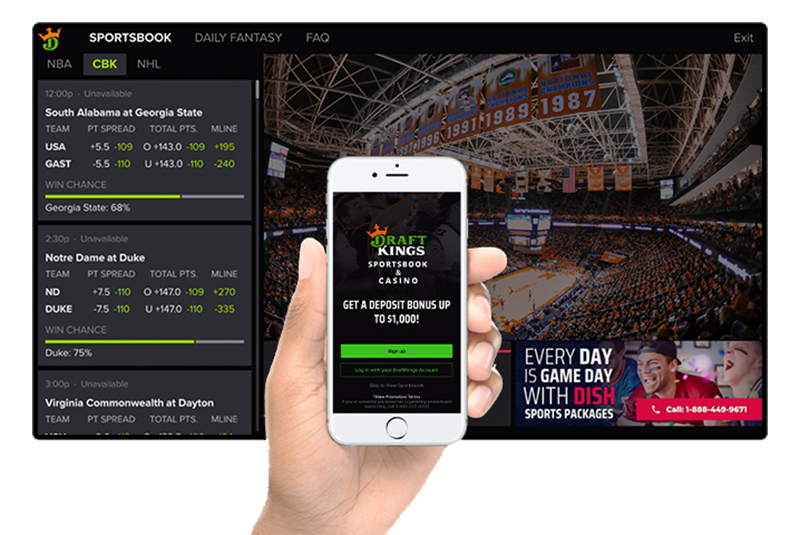 How to Access DraftKings Through DISH
You can access the DraftKings App directly through the Menu screen on your Hopper or by saying "DraftKings" using your Voice Remote.
Simply click "Watch Now" to tune in to games, or "Record" if you don't want to miss any of the action!
If you wouild like to place a bet, just select "Open in DraftKings" to send a link to your phone and with one click, open the available game, build and finalize your bet.
Check out game lines, Daily Fantasy contests and more all through your TV and comfort from home!
Get More Out Of Your TV Provider With DISH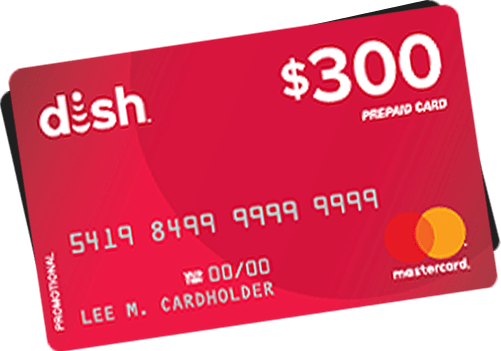 Make the switch today! Upgrade to DISH & Get Up to a $300 Gift Card!**for qualifying customers 1-833-682-2047