DISH vs Atlantic Broadband
Atlantic Broadband and DISH Network offer services in Pennsylvania, Florida and Maryland. Choosing a TV provider can be a tough decision! This comparison looks at packages, pricing, technology and more to help you choose the TV provider that fits your family or business.
When you choose DISH, you'll enjoy deals that add value to your TV package, including a free Hopper 3 HD upgrade and free premium channels for 3 months. Over the next 2 years, you can save $600 with DISH's two year price lock and free HD for life.
| See for Yourself! | | |
| --- | --- | --- |
| Lowest Package Prices |    |    |
| Best Technology |    |    |
| Best Promotional Offers |    |    |
| Best Customer Service |    |    |
DISH vs Atlantic Broadband: Channel Packages
With nine TV packages to choose from, including the budget-friendly America's Top 120 and all-encompassing America's Everything Pack, DISH offers tons of TV options. There's a plan for every family, with sports, movies, Spanish language channels and more – all for an impressive low price. When you choose America's Top 120 from DISH, you get 190 channels and save more than $600 over Atlantic Broadband's Value Plus package in just two years.
*Advertised price requires credit qualification and eAutoPay. Upfront activation and/or receiver upgrade fees may apply based on credit qualification.
DISH vs Atlantic Broadband: Best Technology
DISH leads the industry with its innovative Hopper 3 HD DVR. While Atlantic Broadband's TiVo records six shows at a time and save 150 hours of HD programming, your Hopper 3 is equipped with 16 tuners and a 2 TB hard drive for storing up to 500 hours of HD programming.
Upgrade for free to the Hopper 3 and you'll gain access to tons of features. Automatically record primetime TV, then automatically skip commercials in those shows with Autohop. You can watch live and recorded TV from your DISH package anywhere using the DISH Anywhere app. The app also lets you set your DVR from anywhere and use your phone or tablet as a remote.
| DVR Technology | | |
| --- | --- | --- |
| Shows Recorded at Once | 16 | 6 |
| Instantly Skip Commercials | Yes | No |
| Hours of HD Storage | 500 | 150 |
| Bluetooth Audio | Yes | No |
| Stream Your Entire Lineup | Yes | No |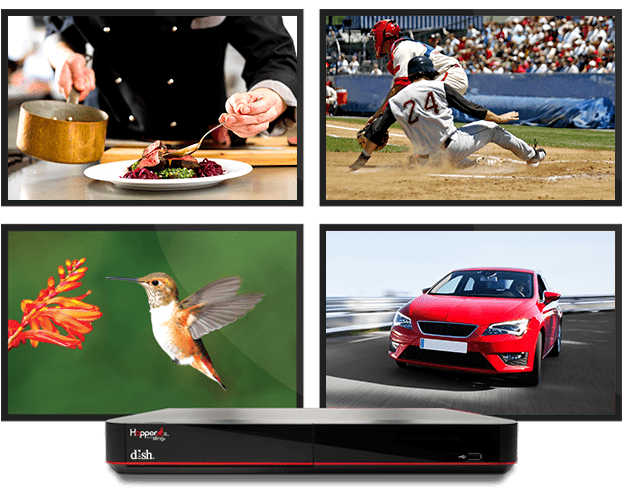 DISH vs Atlantic Broadband: Promotional Offers
You don't have to bundle your TV package to qualify for great deals from DISH. Get these promotional offers and more:
Watch HBO at no extra cost for 12 months with you America's Top package*
Upgrade for free to the Hopper 3 HD DVR with qualifying packages
Get free professional installation in up to six rooms in your home
Enjoy free HD for life with your first HD receiver included in your package
DISH vs Atlantic Broadband: Customer Service
DISH makes ordering your new TV service easy, plus you'll enjoy great customer service after becoming part of the DISH family! Since 2010, DISH has been named the major TV provider with both the highest call center satisfaction and the highest website satisfaction. Each month, you'll receive the clearest bill to understand in the industry. DISH is proud to have the lowest customer complain rate of all major TV providers.
*Based on the average American Customer Satisfaction Index comparison of major TV providers (2010-2015).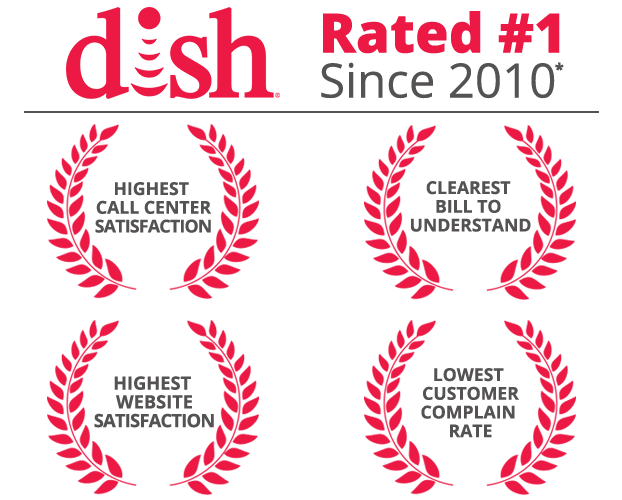 5 Reasons Why DISH Is Better Than Atlantic Broadband
Get free HD for life with DISH! Enjoy your favorite channels in crystal-clear high definition, without any extra fees. DISH also offers 4K capabilities with TV series, movies and live events in UHD On Demand and on Netflix with your Hopper 3.
Get more channels for less and save big with DISH! When you choose DISH as your TV service provider, you can save more than $600 in two years over cable with Atlantic Broadband.
Upgrade to the Hopper 3 HD DVR for free and enjoy all the innovate features it has to offer. Watch on up to 7 TVs in your home, never lose the remote again and watch 4 channels at once with MultiView mode.
Watch live TV everywhere you go with the DISH Anywhere app. Atlantic Broadband's app only lets you watch on your phone or online within your own home. With DISH, you can watch your favorite TV and recorded programming wherever you go.
DISH offers nationwide coverage. With satellite TV from DISH, you can watch TV no matter where you live. Any home or business with a clear view of the southern sky can enjoy TV with DISH!
DISH vs Atlantic Broadband Frequently Asked Questions
How reliable is DISH Network?
DISH Network offers a 99.9% reliable signal to homes and businesses nationwide. Enjoy hundreds of networks, including 200+ HD channels, no matter where you live. DISH offers reliable entertainment from coast to coast with flexible TV packages.
Are Regional Sports Networks included with DISH?
Yes! Regional sports networks are included in your DISH Network TV package. Catch on-field action, commentary and analysis from your favorite local teams. With Atlantic Broadband, you'll pay extra fees to enjoy local sports teams on regional sports networks.
Can you watch Netflix on DVR?
Yes! Hopper 3 and TiVo include apps that let you watch Netflix right from your DVR. With the DISH Hopper 3, use integrated search to find shows and movies in your recordings and on Netflix. Log in to your Netflix account from your DVR to start watching!