DISH vs Cable One
Choosing your TV service provider, whether you're moving into a new home or just looking for a change, can be intimidating. If your local options include DISH Network and Cable ONE, take a look at this in-depth 2017 comparison.
When comparing channel package options, pricing, technology, new customer offers and more, DISH Network comes out on top. DISH delivers on personalized TV packages, 4K video, customer service and more. DISH customers can also save more than $700 over Cable ONE customers in just two years!
| See for Yourself! | | |
| --- | --- | --- |
| Lowest Package Prices |    |    |
| Best Technology |    |    |
| Best Promotional Offers |    |    |
| Best Customer Service |    |    |
DISH vs Cable ONE: Channel Packages
DISH gives customers the best value, with more channels for less! Choose America's Top 120 for 190 channels for just $49.99 per month. Cable ONE's 100-channel Standard Cable TV package costs $30 more each month, adding up to hundreds over the next 2 years. When you join the DISH family with America's Top 120 or higher, you'll enjoy regional sports networks and local channels included in the price of your package, for even more savings each month!
DISH vs Cable ONE: Best Technology
Connect your whole home with the impressive Hopper 3 HD DVR from DISH. Watch TV and your recorded shows on any TV in your home, thanks to the Hopper's ability to power seven Joey-connected TVs throughout your home. Record up to 16 channels at once and save as many as 500 hours of HD shows, movies and events with Hopper 3. You'll never run into recording conflicts again!
The Hopper is also loaded with extra features, including remote finder, MultiView mode, integrated Netflix and Bluetooth capabilities.
| DVR Technology | | |
| --- | --- | --- |
| Shows Recorded at Once | 16 | 4 |
| TVs Watched at Once | 7 | 4 |
| Instantly Skip Commercials | Yes | No |
| Hours of Audio | 500 | 75 |
| Bluetooth Audio | Yes | No |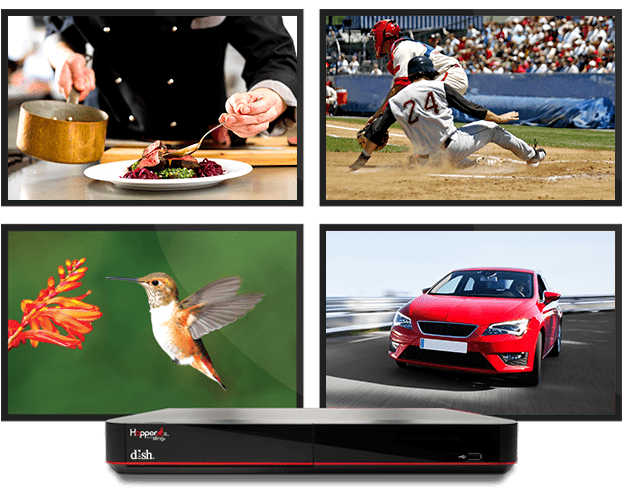 DISH vs Cable ONE: Promotional Offers
DISH includes great offers for new customers, adding entertainment, innovation and value to your channel lineup. Check out these DISH deals:
Enjoy HBO at no cost with your America's Top package for 12 months*
Upgrade for free to the industry-leading Hopper 3 HD DVR
Get installation in six rooms as soon as tomorrow for free (where available)
Lock in your price for two years, guaranteed
DISH vs Cable ONE: Customer Service
Get great customer service from your TV provider with DISH! You'll enjoy the industry's highest call center and website satisfaction. Ordering your new TV service is hassle-free! DISH is also proud to have the clearest bill to understand of all major TV providers, making your monthly bill an easy-to-follow statement. Switch to DISH and see why it's the provider with the lowest customer complain rate since 2010.
*Based on the average American Customer Satisfaction Index comparison of major TV providers (2010-2015).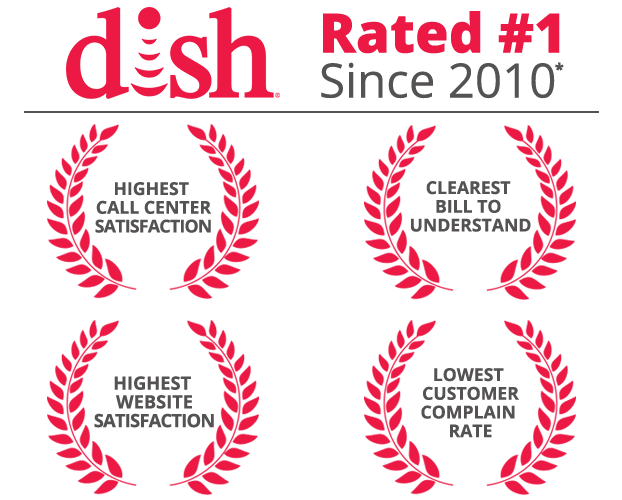 5 Reasons Why DISH Is Better Than Cable ONE
Watch your entire channel lineup everywhere with DISH Anywhere. Stream live TV and your Hopper recordings right to your phone, tablet or computer thanks to the DISH Anywhere app for iOS and Android devices.
Upgrade to the whole-home entertainment system of the Hopper 3 HD DVR for free! Watch on 7 TVs throughout your home and record as many as 16 channels at once with the innovative Hopper from DISH.
The future is on DISH Network, with 4K, ultra high definition capabilities. Watch stunning shows, movies and more with On Demand and Netflix, right from your Hopper 3 HD DVR.
Save big with DISH! With a 2 year price lock guarantee, free installation in as many as six rooms and hundreds of channels, DISH is a great entertainment value. You can save more than $700 over Cable ONE.
Enjoy your local regional sports networks at no extra cost. DISH includes these channels in your monthly package price, so there are no surprises on your monthly bill.
DISH vs Cable ONE Frequently Asked Questions
Is Satellite Better Than Cable?
Satellite TV providers like DISH offer channel variety, personalized packages and 4K video nationwide. Cable ONE and other cable providers are regional companies who serve limited populations and are unable to offer 4K content.
TiVo vs Hopper
Hopper 3 is an innovative DVR that allows families to record up to 16 channels at once and watch their recordings throughout their home, or on-the-go with DISH Anywhere. Features like remote finder and MultiView mode are only offered on the Hopper.
Is DISH Cheaper than Cable ONE?
Get more channels for less with DISH. When you choose DISH over Cable ONE, you'll enjoy a 2 year price lock guarantee, more channels, nationwide availability and more, all while saving more than $700 over Cable ONE!