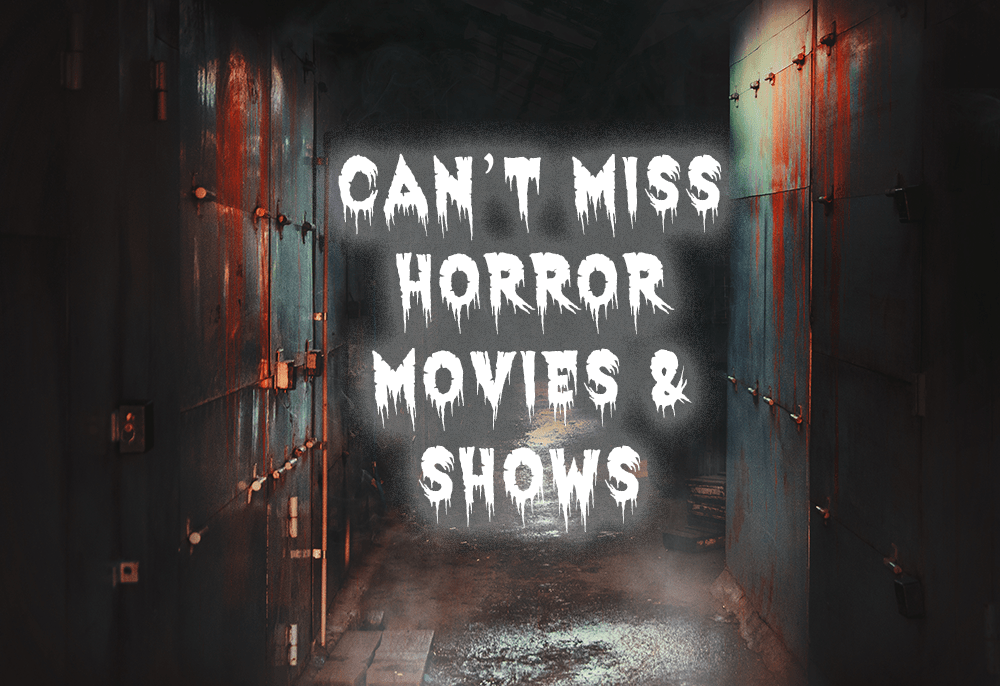 Halloween is rapidly approaching, and with the change of season comes a variety of shows and movies that are certain to get you into the pumpkin-carving mood. This autumn is packed with exciting new releases you won't want to miss. Here are the top ten most anticipated releases in the next two months.
10. Wednesday Addams (Show)
Jenna Ortega has dominated the horror scene this year. With her stellar performances in 2022's Scream and X, her leading role in this upcoming Netflix series based on Wednesday Addams from the ionic The Addams Family, will certainly be exciting. Tim Burton, known for movies such as Beetlejuice and Corpse Bride is returning to the horror scene to create this series. Wednesday Addams premieres sometime in October, 2022 on Netflix and unlike some other entries on this list, it will be fun to watch for the whole family.
9. Pearl (Movie)
From the director of X, comes another entry into that same horror universe with Pearl. Mia Goth stars as Pearl, the antagonist of X, in this horror prequel. Filmed back to back with X, Pearl is sure to provide similar levels of retro slasher fun and answer many questions that X left the audience with earlier this year. Pearl premieres on September 16, 2022 only in theaters.
8. Interview With The Vampire (Show)
An original take on the 1976 Anne Rice novel. This new series will satisfy the vampire lover in any household. Game of Thrones' Jacob Anderson stars as the vampiric protagonist trying to balance what he really wants in life and if being a vampire is truly for him. Don't confuse this with Neil Jordan's 1994 film of the same name, because this show seems like a stunningly fresh take on the original novel's story, and is also filled with bloody effects you'd come to expect from any show about vampires. Interview With The Vampire premieres October 2, 2022 on AMC and AMC+.
7. Smile (Movie)
This directorial debut from Parker Finn is filled with disturbing imagery and intense scares from the trailer alone. The movie follows Sosie Bacon as Dr. Rose Cotter, a psychiatrist that witnesses a traumatic incident involving one of her patients. This sends Cotter on a journey to discover what truly happened to her patient and how she can prevent the same fate from happening to herself. With the tagline, "Once you see it, it's too late," it's guaranteed this psychological horror movie will leave you constantly guessing and on the edge of your seat–if you haven't already fallen off from a jumpscare. Smile premieres September 30, 2022 only in theaters. Just in time to welcome October.
Chucky [Season 2] (Show)
Chucky the killer Good Guy doll is back and with a vengeance. After the critical acclaim that came with last year's season of Chucky, Brad Dourif takes on his role as the iconic doll once more in this second season. Seeming to honor both the atmosphere and characters of the Child's Play movies from the 80's and 90's, Don Mancini brings the series back for a new level of ridiculous, horrific, slasher fun that you can only find from a character like Chucky. Chucky season 2 premieres October 5, 2022 on Syfy, USA, and Peacock. You can also stream the entirety of Chucky's first season right now on Peacock.
5. Terrifier 2 (Movie)
In 2016, Damien Leone introduced a brand new horror character in Art the Clown. Six years later, that clown is a modern horror icon and ready to get back into his gruesome antics once again this October. While Terrifier introduced the world to one bloody Halloween night, Terrifier 2 increases the level of terror by giving the loveable clown a supernatural element. Will anyone survive in this long-anticipated sequel? Terrifier 2 premieres October 6 only in theaters.
4. Cabinet of Curiosities (Show)
From the director of Pan's Labyrinth and 2004's Hellboy comes eight horrifying episodic stories. Guillermo del Toro has gathered some of the most prolific horror directors in recent times including Mandy's Panos Cosmatos, The Babadook's Jennifer Kent, Splice's Vincenzo Natali, and more. Not much is known about the plot of this series, except that it is sure to make you want to leave the lights on at night. Cabinet of Curiosities premieres October 25, 2022 on Netflix.
3. Hellraiser (Movie)
Since 1987, there have been ten Hellraiser movies. As the franchise continued, ratings drastically decreased and after the most recent 2018 entry, it was thought the series was over. However, David Bruckner, director of V/H/S and Southbound, launches his Hellraiser remake this fall. With Jamie Clayton taking over as the iconic Pinhead and Clive Barker returning to the series as a producer after two decades, this entry into the horror franchise seems like it's in great hands and is exactly what the series needs. There will be such sights to show you when Hellraiser premieres October 7, 2022 on Hulu.
2. The Midnight Club
Based on the Christopher Pike book series and adapted by Mike Flannagan, The Midnight Club doesn't look like it'll disappoint. Flannagan is known for creating The Haunting of Hill House and it appears that The Midnight Club will utilize that same level of both intrigue and terror. The plot revolves around eight kids meeting at midnight within an old manor to tell sinister stories and hope for a sign of the supernatural while doing so. Be careful what you wish for. The Midnight Club premieres October 7, 2022 on Netflix.
1. Halloween Ends
Since 1978, there has been no horror rivalry as renowned as Michael Myers versus Laurie Strode. Now, after forty-four years, the end of the Halloween series arrives with Halloween Ends. David Gordon Green, who directed the previous two Halloween movies, wraps up both his modern trilogy and the long running slasher franchise in this nonstop slashing fest from a now-supernatural Michael Myers. The movie looks to be tense, action-packed and will leave you clawing to know what happens next. It's Michael versus Laurie once again and this time, it's even more personal. Halloween Ends premieres October 14, 2022 in theaters and on Peacock.
---
Author Bio:
Ethan Norris is a writer/editor for film and television articles. He has a degree in Film Studies and a background in videography that is used to make his content stand out as knowledgeable. He may love movies, but he enjoys writing about them for production companies even more.
Get to know more at his website: www.ethannorris.com