There's nothing better than a night spent with friends and family during the holiday season, and that means a Christmas special just HAS to get put on. Every family has its favorites that bring back the nostalgia of Christmases past, but there are so many amazing Christmas Shows & Specials to choose from! If you're looking to branch out and find a new favorite, we've got you covered.
That's why we've assembled our list of the Top 12 Christmas Shows & Specials of all time!
#12 – Happy Days "Guess Who's Coming To Christmas"
Happy Days is an absolutely iconic piece of American pop culture, and there is nobody who represented "cool" more than the Fonz! He's the most popular guy around, with seemingly the best life imaginable – yet he spends Christmases alone. When Richie finds this out, he sets out on the mission to have Fonzie join him and his family, which results in one of Happy Day's most heart-warming episodes ever.
#11 – Community "Abed's Uncontrollable Christmas"
When you think of Christmas, you wouldn't necessarily think of the award-winning series Community – but it really does have an incredibly memorable holiday special. It's shot in the stop-motion method reminiscent of many of our favorite Christmas specials! It starts with Abed trying to find the meaning of Christmas and ends with a group therapy session for the entire cast, so needless to say this episode is an absolute trip.
#10 – Santa Claus Is A Comin' To Town
Talking about the nostalgia of stop-motion specials to many of us, Santa Claus Is A Comin' To Town is a Christmas staple in many homes across the United States. It was released in 1970, but still holds its charm to this day. The special tackles the origin story of Santa Claus as he starts from humble beginnings and grows the legend we all know and love today.
#9 – Doctor Who "A Christmas Carol"
A science-fiction show on a Top 12 Christmas Show & Special list? We know it may sound crazy, but we promise it's true. A Christmas Carol has been retold in so many ways many of us probably can't even remember how we first saw it. In the Dr. Who rendition, the Doctor is dealing with an intergalactic hostage crisis when he has to go back in time to show the villain his future, past, and present self to convince him to act properly and avoid the crisis in the first place. It's a twisted version of a timeless tale, but results in an emotional ending that everyone should watch once.
#8 – New Girl "Christmas Eve Eve"
If it's laughs you're looking for this Christmas season, New Girl has the answer! The whole gang is spending Christmas Eve Eve together, and there is a lot of stress surrounding the Secret Santa gift exchange. The normal New Girl drama and hijinks ensue, but with some Christmas flair including a cameo from Megan Fox!
#7 – A Charlie Brown Christmas
It would be insane to leave off the 1965 Charlie Brown classic. Chock full of memorable quotes and scenes, A Charlie Brown Christmas is an animated masterpiece that has been, and will continue to be, a Christmas season staple in many homes. Linus, Lucy, Snoopy, and the whole Peanuts comic-strip gang provide some true insight as to what Christmas is truly about.
#6 – The Office "Christmas Party"
We all know that office holiday parties go one of two ways; the best party ever or horribly wrong, and this episode of The Office manages to hit both sides. The Dunder-Mifflin Scranton Office participates in a Secret Santa exchange, but when not everyone is happy with their gifts, a White Elephant Exchange instead occurs. This leads to the office basically competing against one another for one single gift they all want, which destroys the mood. To "fix" the party, Michael Scott instead buys loads of alcohol and boozes up the whole office.
#5 – The Year Without A Santa Claus
This 1974 stop-motion classic answers the age-old question, "what if Santa doesn't show up." It's a horrible thought that we've all asked ourselves as children, and kids continue to ask to this day. In this special, Santa Claus has become tired and disillusioned by children who no longer believe in him and are losing Christmas Spirit. In response, two of Santa's elves take a reindeer to try and find proof people still believe – but are stopped by the people of Southtown, USA as well as the pesky Miser Brothers. The Year Without A Santa Claus has some of the best Christmas music around, and is sure to get the whole family ready for Christmas!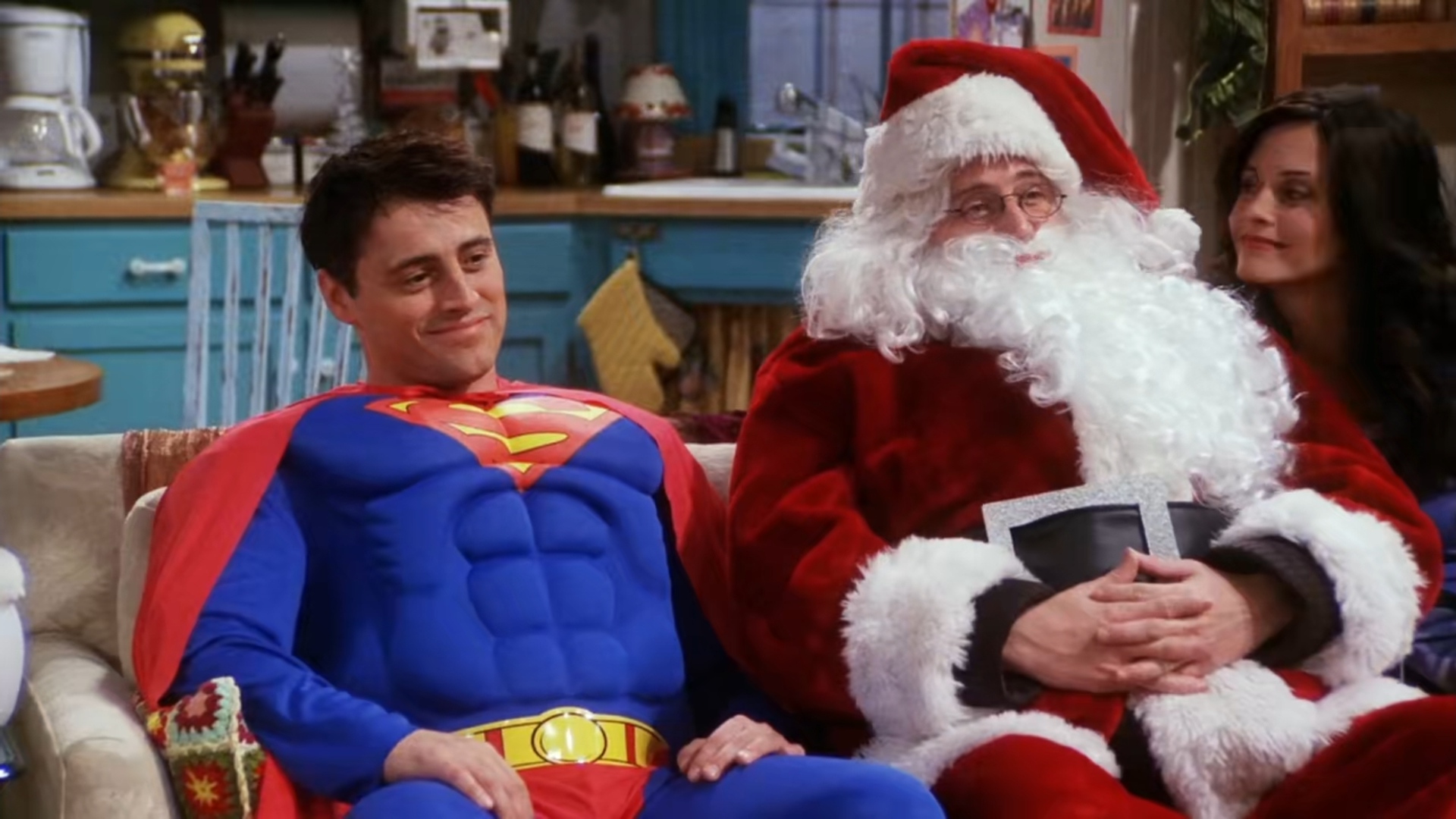 #4 – Friends "The One With The Holiday Armadillo"
Friends is a show known for its fantastic holiday specials, so there are numerous Christmas episodes to choose from but "The One With The Holiday Armadillo" stands far above the rest! The whole episode revolves around Ross and his son Ben spending Christmas together. Ross figures it's time to share some of his family's Jewish traditions as well, but Ben misses Christmas with no Santa. Ross tries to appease him with a Santa costume, but none are available and thus the Holiday Armadillo is created. Friends is all about goofy charm, and this special has it in spades.
#3 – Frosty The Snowman
Christmas Season is a magical time for everyone, but especially for Frost the Snowman! A group of schoolchildren use a mischievous magician's hat to bring a real snowman to life. They soon realize they need to get him to a more appropriate climate in the North Pole. Eventually the magician catches up to reclaim his hat when Santa intervenes to set the situation right. The special ends with the iconic Christmas song, "Frosty the Snowman," who lets everyone know he'll "be back on Christmas Day!".
#2 – How The Grinch Stole Christmas! (1966)
Christmas is all about giving, but not for the Grinch! He's a monster who hides in the hills beyond Whoville and despises all things Christmas. He plots his revenge by stealing all of their holiday decorations, presents, and food, but is eventually thwarted by Cindy Lou Who, who teaches the Grinch about the love and joy that Christmas brings. How The Grinch Stole Christmas is one of the most beloved Christmas specials of all time, and has given birth to one of the most humorous Christmas songs around!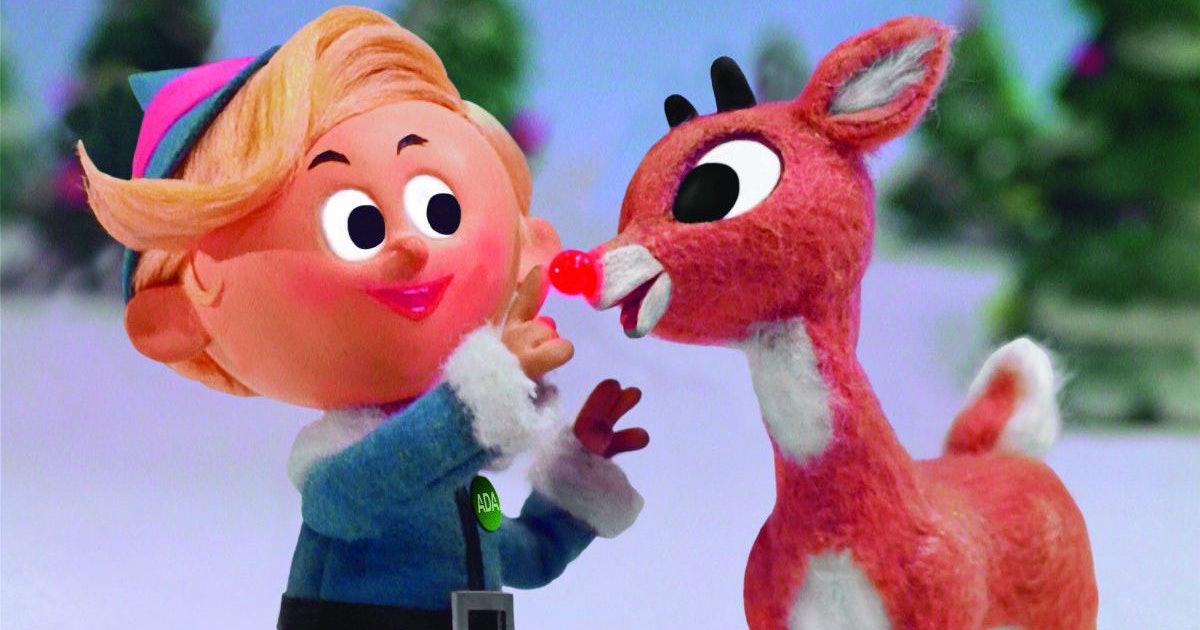 #1 – Rudolph The Red Nosed Reindeer
Do YOU recall the most famous reindeer of all? Rudolph The Red Nosed Reindeer was an instant classic in 1974, and continues to be loved by generations! The stop motion favorite shows the story of Rudolph, the misfit reindeer with a glowing red nose, on his mission to fit in. Instead he finds a community of literal misfit toys that teach him to embrace his differences. Eventually, it's Rudolph's biggest curse that becomes his biggest gift, as he helps Santa guide his sleigh through heavy fog to save Christmas!
We can't think of a special more synonymous with Christmas time, and that's why Rudolph The Red Nosed Reindeer has earned our number one spot on our list of Top 12 Christmas Shows & Specials Of All Time!