*Advertised price requires credit qualification and eAutoPay. Upfront activation and/or receiver upgrade fees may apply based on credit qualification. After 3 mos., you will be billed $30/mo. for Showtime, Starz and DISH Movie Pack unless you call or go online to cancel.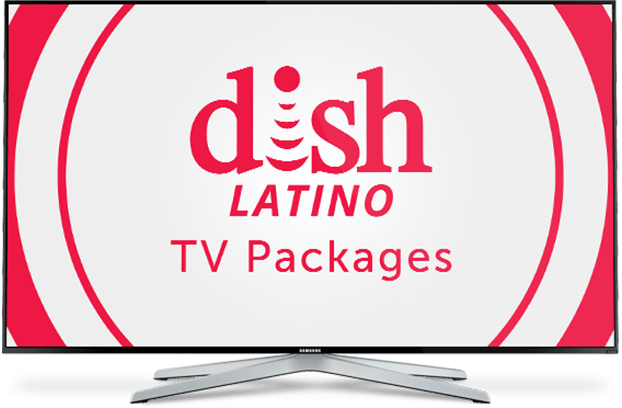 Los mejores paquetes de entretenimiento
¡DishLATINO ofrece una enorme selección de canales de TV en español e inglés! Elija entre una variedad de paquetes de TV que incluyen los mejores canales de películas, programación infantil, noticias y telenovelas, así como fútbol y deportes internacionales. Con paquetes desde $54.99 por mes, ¡encuentre la oferta que se adapte a su presupuesto!
| Package Name | Channel Count | 2-TV Package Price |
| --- | --- | --- |
| dishLATINO Plus | Over 190 Channels | $59.99/month |
| dishLATINO Dos | Over 225 Channels | $84.99/month |
| dishLATINO Max | Over 270 Channels | $99.99/month |
dishLATINO Channels Guide By Package:
*All offers require credit qualification and 24-month commitment and early termination fee with eAutopay. Offer ends 4/10/24. Call for details. Prices include Hopper Duo for qualifying customers. Hopper, Hopper w/Sling or Hopper 3 $5/mo. more. Upfront fees may apply based on credit qualification.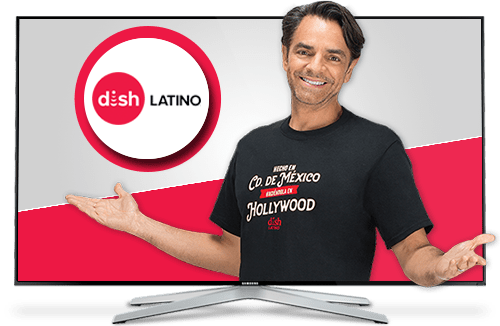 Elija su paquete de TV
¡DishLATINO ofrece una variedad de paquetes de TV para satisfacer las necesidades de su familia! DishLATINO Plus le da a su familia más canales y ofrece más opciones de canales en español e inglés. DishLATINO Dos agrega aún más canales en inglés, y finalmente DishLATINO Max le brinda la experiencia completa: el mejor paquete de entretenimiento para su familia. ¡Cada suscripción viene con un precio fijo garantizado por 2 años y canales de HD gratis de por vida!
*Todas las ofertas requieren calificación de crédito, compromiso de 2 años con cargo por cancelación anticipada y eAutoPay.
Disfruta de la televisión en español o inglés
¡DishLATINO ofrece todos sus canales favoritos en español e inglés! Siga sus deportes favoritos con beIN Sports, TUDN o ESPN Deportes. Disfrute de una película de Hallmark o vea una película clásica en Cinelatino. Siga los eventos actuales en CNN o Telemundo, o sus reality shows favoritos en A&E y Bravo. Y con una gran cantidad de programas para niños en canales como Disney y Cartoon Network, todos los miembros de su familia pueden ver lo que quieran y como quieran.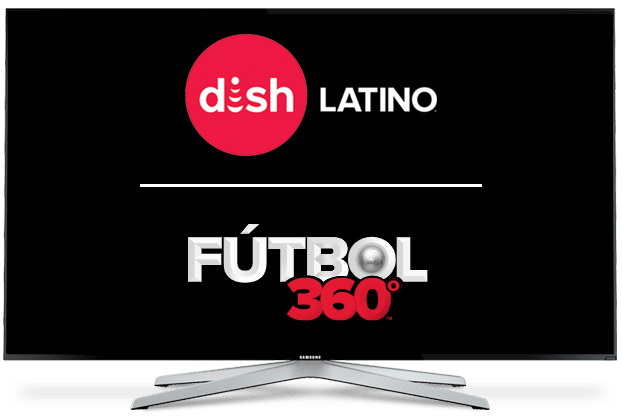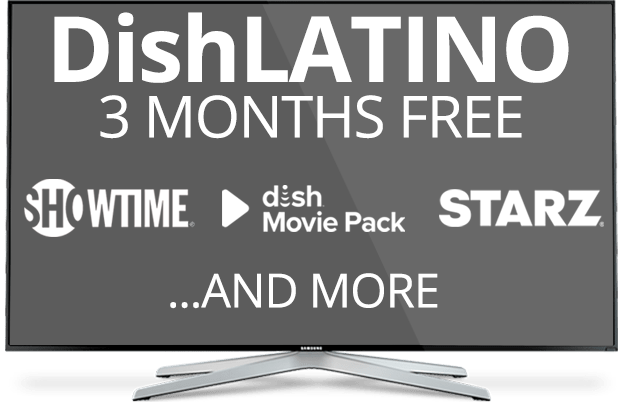 Nuevas ofertas de DishLATINO
¡Suscríbase a cualquier paquete de DishLATINO y calificará para excelentes ofertas de DISH! Cuando se registra a DishLATINO, puede comenzar a ver DISH pronto con la instalación gratuita al día siguiente en hasta seis habitaciones de su hogar, donde esté disponible. Cada paquete de TV también viene con precio fijo garantizado por 2 años, canales de HD gratis de por vida y un Control Remoto de Voz con Asistente de Google gratuito. Además, también tendrá acceso a excelentes promociones con canales premium, como Showtime y Dish Movie Pack gratis por 3 meses al registrarse. ¡Llame ahora para cambiarse a DishLATINO!
*Después de 3 meses, se le facturará $30 / mes. para Showtime, Starz y DISH Movie Pack a menos que llame o se conecte en línea para cancelar.
¡Ahorre dinero y agregue Internet de alta velocidad!
¡Por tan solo $19.99 / mes, puede agregar Internet de alta velocidad a su paquete de TV de DishLATINO! Elija el Internet adecuado para su familia, presupuesto y ubicación, con opciones de Internet por DSL, cable, fibra y satelital donde estén disponibles.
*Where available.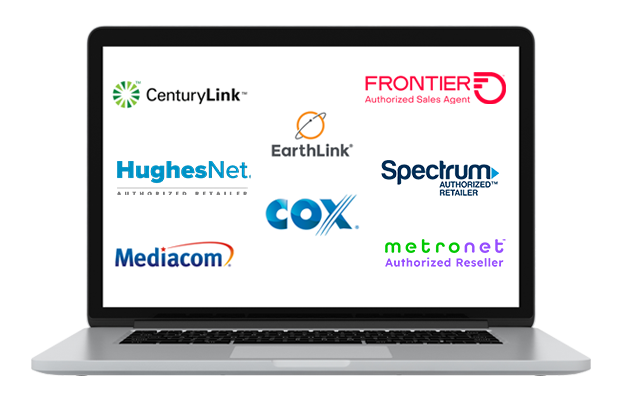 Paquetes de películas DISH
Cuando te unas a la familia DishLATINO, recibirás una suscripción gratuita de 3 meses a canales de películas premium*, incluidos Showtime y DISH Movie Pack. El DISH Movie Pack por sí solo incluye 16 canales de películas adicionales desde FXM hasta STARZ Kids & Family. ¡Además, puede agregar incluso más canales de películas por tan solo $6 por mes!
*Después de 3 meses, se le facturará $30 / mes por Showtime y DISH Movie Pack a menos que llame o se conecte en línea para cancelar.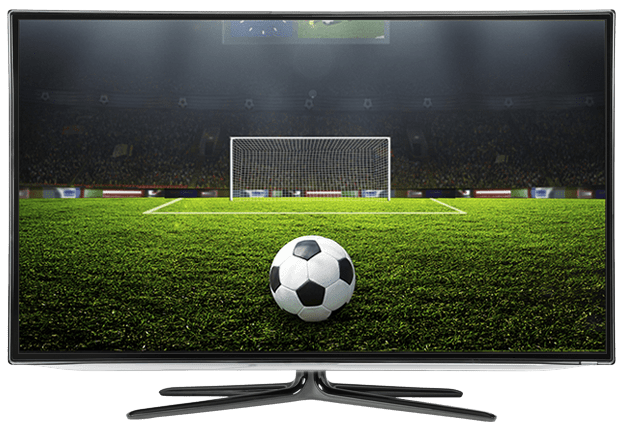 Paquetes deportivos de DISH
¡Obtén todos los deportes internacionales que puedas manejar con los paquetes de DishLATINO! Puede agregar FOX Soccer Plus y obtener juegos de la FA Cup, NRL, SPFL, UEFA Europa y Champions League. También puedes ver partidos de las grandes ligas y la universidad con nuestro paquete Multi-Sport, que incluye MLB Network y Big Ten Network.
Sin contrato, sin verificación de crédito TV
DishLATINO tiene muchas opciones de suscripciones que funcionan según sus términos. Regístrese con buen crédito, mal crédito o incluso sin crédito ni contratos. Con nuestro programa Flex TV, puede acceder al mismo excelente entretenimiento a través de DishLATINO, sin importar la preferencia de su familia.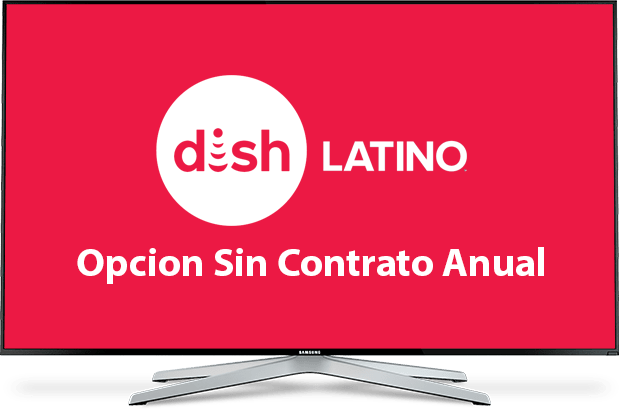 Exceptional Customer Experience
dishLATINO Frequently Asked Questions
How many channels does DishLATINO have?
DishLATINO packages include up to 270+ channels, with Disney, ESPN, Telemundo and more. Plus, enjoy premium movie channels from Showtime and the DISH Movie Pack, included for 3 months. Sports fans can add soccer, football, basketball and more to their DishLATINO package.
How much does DishLATINO cost?
For just $54.99, with the DishLATINO Plus package you'll get over 190 channels and 2-year price lock guarantee. Enjoy DISH Deals, including a free Hopper HD DVR upgrade, free HD for life and free installation. You can also bundle your TV and internet with DISH and save.
What channel is MTV on DishLATINO?
Watch MTV on DishLATINO channel 160. For MTV2, turn to channel 161. Watch shows like Catfish and The Real World, plus get your fill of music and your favorite stars. Get MTV and MTV2 with DishLATINO Dos and DishLATINO Max.